Natural Gas Pipe Leak in Richmond, California Forces Evacuations From 5 Apartment Complexes
July 26, 2013 1:41 pm Last Updated: July 18, 2015 5:19 pm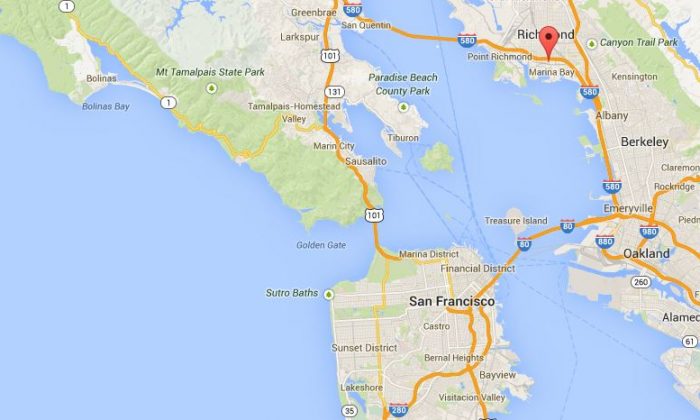 A natural gas pipe leak is being reported in Richmond at Meeker Avenue and the Marina Bay Parkway in California.
Five apartment complexes have been evacuated, reported ABC, citing Richmond police. There's no estimate on repairs will be completed. 
PGE, a utility provider, is saying that the gas main was ruptured by a third party contractor, and the rupture is on a three inch gas main. Crews from PGE are on the scene, reported KTVU. 
Richmond is northeast of San Francisco, across the San Francisco Bay.