NATO Secretary-General Jens Stoltenberg warned Tuesday about an increased chance of an accidental Russian strike on a neighboring NATO nation, calling for additional air defense in Europe.
The United States has already sent batteries of Patriot surface-to-air missiles to Poland's border after Russia invaded Ukraine in late February.
"We are ready to protect and defend every inch of NATO allied territory," Stoltenberg told reporters Tuesday. But warned, "When we see more military activities, when we see actually fighting going on close to NATO borders, there's always a risk for incidents and accidents."
Because of the heightened risk, "we have to make every effort to prevent such incidents and accidents and if they happen, to make sure that they don't spiral out of control and create really dangerous situations," he added.
Days before that, authorities in Croatia, also a NATO ally, said a Soviet-era unnamed vehicle crashed near its capital Zagreb after flying over Hungary and Romania. Officials said they believe the drone came from Ukraine, and the Croatian Ministry of Defense claimed it had explosives on board.
Stoltenberg denied that the drone was loaded with explosives.
"I can say that we are stepping up our vigilance," Stoltenberg told reporters. "We are both increasing the capabilities we have to monitor, to track, but also to ensure that we are able to react if needed.
The drone incident, he said, "demonstrates the need to further strengthen integration, further strengthen information sharing among allies, and also to invest more and upgrade everything from radars to our persons of air and missile defense systems."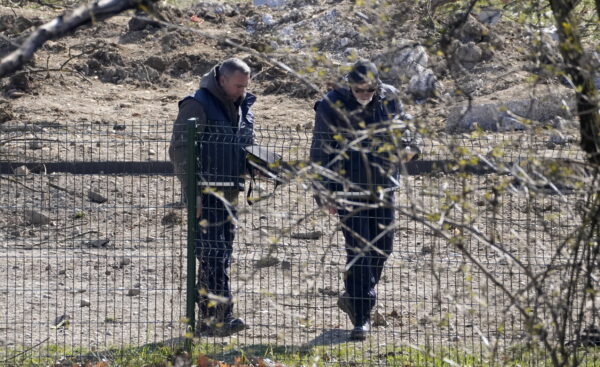 Stoltenberg said that Slovakia, which has a small border with Ukraine, will also receive U.S. Patriot batteries, which are capable of shooting down attacking missiles.
Croatian officials said that dozens of parked vehicles were damaged by the drone crash. No one was hurt in the incident.
"We cannot tolerate this situation, nor should it have ever happened," Croatia Prime Minister Andrej Plenkovic said while visiting the crash site. "This was a pure and clear threat and both NATO and the EU should have reacted," he continued. "We will work to raise the readiness not only of us but of others as well. "
Plenkovic, who identified the drone as a Soviet-era Tu-141 "Strizh" unmanned vehicle, said it flew for about 40 minutes over Hungary and seven minutes over Croatia before it crashed.
"This could have fallen on the nuclear power plant in Hungary. Obviously there was no good reaction and other countries did not react well. Now we have a test from which we have to learn and react much better," he warned.
Neither Ukrainian nor Russian officials have claimed responsibility for the drone.
Since the start of the invasion, U.S. military officials have said Russia has fired more than 900 missiles at targets inside Ukraine from the land, sea, and air. Targets near the Polish border, including a Ukrainian military training site in the country's western portion, were hit over the weekend.