A birth control product is being recalled nationwide due to a packaging error that could cause people to take incorrect doses, according to the Food and Drug Administration.
Apotex Corp. is voluntarily recalling four lots of Drospirenone and Ethinyl Estradiol Tablets, USP as they may possibly contain defective blisters with incorrect tablet arrangements or empty blister pockets.
Apotex Corp. Issues Voluntary Nationwide Recall of Drospirenone and Ethinyl Estradiol Tablets, USP, 28×3 Blister Pack/Carton Due to Possibility of Missing/Incorrect Tablet Arrangement https://t.co/AJRjuKumsY

— U.S. FDA (@FDArecalls) March 4, 2019
"As a result of this packaging error, where a patient does not take a tablet due to a missing tablet or that a patient takes a placebo instead of an active tablet, loss of efficacy is possible due to variation in the dosage consumed. To date, no case has been reported for pregnancy and adverse event to Apotex," the company said in their statement.
According to the statement, the tablets are indicated for use by women to prevent pregnancy. People who are currently using the affected products or have questions are encouraged to contact their pharmacy.
The affected Drospirenone and Ethinyl Estradiol Tablets, USP can be identified by their NDC numbers stated on the inner and outer cartons:


Drospirenone and Ethinyl Estradiol tablets usually consist of 28 film-coated tablets in the following order: 21 yellow color tablets, each containing 3 mg drospirenone and 0.03 mg Ethinyl Estradiol, and 7 placebo white color tablets.
The company has included photos of some of the affected products with missing blisters and incorrect arrangements: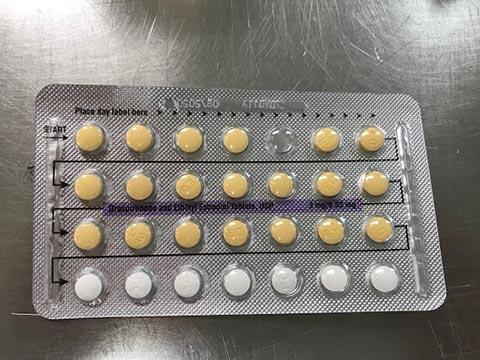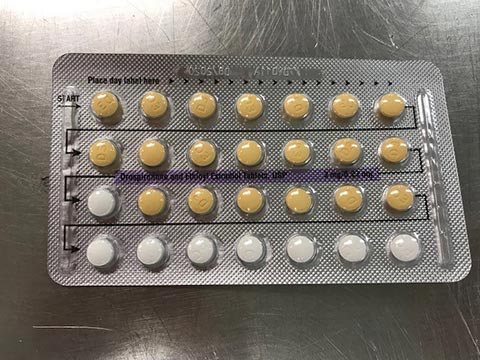 The company also said the affected products were distributed across the country to wholesalers and distributors.
Consumers with questions regarding this recall can contact Apotex corp. by phone-number 1-800-706-5575 or email address UScustomerservice@Apotex.com. Consumers should contact their physician or healthcare provider if they have experienced any problems that may be related to taking or using this drug product.