National Security Council official Lt. Col. Alexander Vindman, who testified in the impeachment inquiry against President Donald Trump, wasn't fired by the president, the White House and Vindman's lawyer confirmed.
After CBS took comments that national security adviser Robert O'Brien made and may have added a statement he didn't make, misinformation surfaced on social media on Nov. 10.
Asked if Vindman, the top Ukraine specialist on the National Security Council, would remain on the council after testifying against Trump, O'Brien said, "Everyone who's detailed at the NSC, people are going … back to their own departments, and we'll bring in new folks."
CBS's "Face the Nation" Twitter account appeared to read more into O'Brien's comments and told its 481,000 followers, "VINDMAN OUT AT NSC: After testifying on the Hill, NSA O'Brien says Alexander Vindman will be removed from the National Security Council."
The narrative was picked up by Talking Points Memo, the Daily Kos, and Democratic activists such as Amy Siskind and Scott Dworkin.
"BREAKING: Trump has fired Lt Col Vindman, whose damning testimony confirmed Trump tried to bribe and extort Ukraine," Dworkin told followers in a Twitter post that recorded over 75,000 likes and shares.
But the White House and Vindman's lawyer both said Vindman would keep his job.
Michael Volkov, Vindman's attorney, told CBS that Vindman "still has a job" and that "his detail ends in July 2020."
"Vindman is still detailed to NSC. We are not aware of any changes in his status. Obviously, any retaliatory action against LTC Vindman on a day when we honor our military heroes would be reprehensible," Volkov said.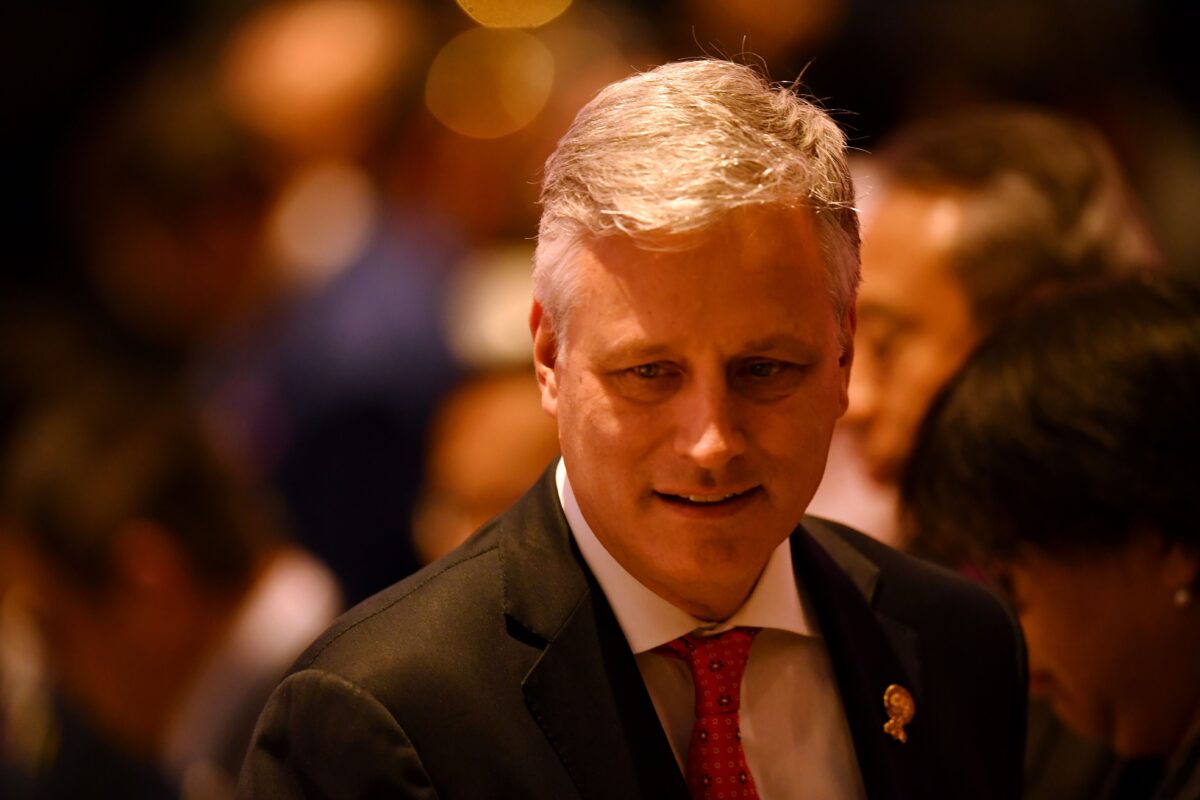 White House press secretary Stephanie Grisham also pushed back against the reports, telling the Washington Examiner: "He is still there."
O'Brien told "Face the Nation" that he thinks the National Security Council "got bloated to like 236 people" and he's working to streamline it. Host Margaret Brennan asked O'Brien if Vindman was being retaliated against, and he indicated that it wasn't a firing, but a normal rotation.
"Just to button that up, though. You're saying Lieutenant Colonel Vindman is scheduled to rotate out. You are not suggesting in any way that there will be retaliation against him?" Brennan asked.
He responded, "I never retaliated against anyone."
She interrupted, asking, "But his time is coming to an end?"
"There will be a point for everybody who's detailed there, that their time, that their detail will come to an end. They'll go back to their agency. And what we want them to do is take the experience and skills they learned at the White House, take it back to their departments and agencies and—and do an even better job there," O'Brien said.
"And so we're grateful that we can have these detailees come in, and they'll come spend the year—a year or, you know, maybe a little bit more at the White House and then they'll go back to their agency. And they'll do a better job at their agency, having been at the White House."