National security adviser Robert O'Brien said he's "very confident" that no one at the National Security Council (NSC) leaked the contents of a manuscript penned by his predecessor, John Bolton.
Details allegedly from Bolton's upcoming book were leaked to news outlets in January. Bolton, his publisher, and his agent have denied leaking the contents of the manuscript, which was submitted to the NSC for pre-publication review in December 2019.
"I am very confident that the leaks of that book did not come from the NSC," O'Brien, 53, said during an appearance on CBS's "Face the Nation" on Feb. 2. O'Brien said conversations that Bolton reportedly wrote about, including discussions between President Donald Trump and his lawyer, Rudy Giuliani, would be investigated.
O'Brien didn't directly respond when asked if he had personally reviewed the manuscript. He said it's "always disappointing" when someone who has access to classified material decides to write what he described as a "tell-all book." He said the NSC is in touch with Bolton's lawyer about the contents of the manuscript.
"They'll continue to be in touch with Ambassador Bolton's lawyer, because what we need to do as the National Security Council is to make sure that state secrets and important classified information that could jeopardize American lives are not released," he said.
Bolton, 71, was the national security adviser from April 2018 to September 2019. O'Brien replaced Bolton on Sept. 18, 2019, after serving for about a year and a half as the special presidential envoy for hostage affairs.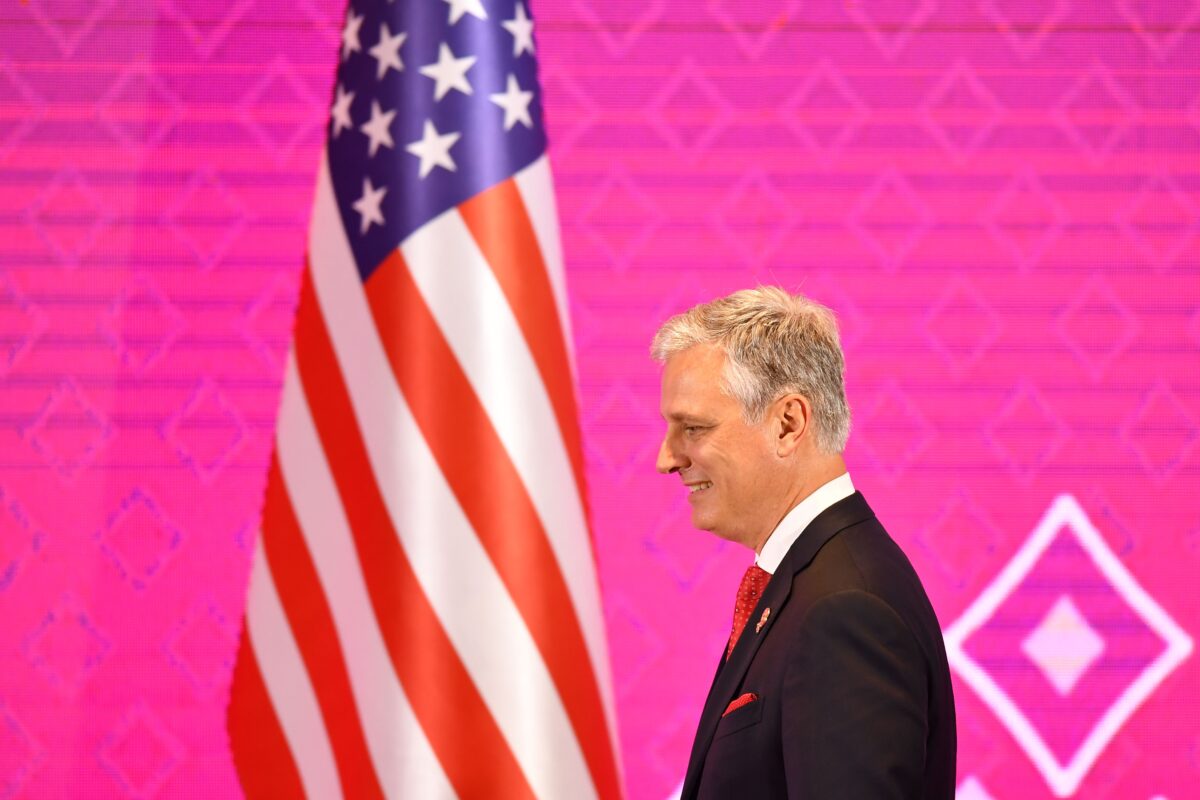 The reports of details from Bolton's manuscript bolstered calls for the former White House official to testify during the Senate impeachment trial against Trump. While the House of Representatives didn't subpoena Bolton during the impeachment inquiry, Senate and House Democrats argued that Bolton was a material witness who should testify about what he knows.
A motion to subpoena Bolton was voted down 51-49 on Jan. 31. All Democrats voted to subpoena Bolton, as did two independents who caucus with the Democrats, along with two Republicans, Sens. Mitt Romney (R-Utah) and Susan Collins (R-Maine).
Sen. Lisa Murkowski (R-Alaska), who was considered a possible swing vote, said Jan. 31 that she decided against calling witnesses, including Bolton.
"I worked for a fair, honest, and transparent process, modeled after the Clinton trial, to provide ample time for both sides to present their cases, ask thoughtful questions, and determine whether we need more. The House chose to send articles of impeachment that are rushed and flawed. I carefully considered the need for additional witnesses and documents, to cure the shortcomings of its process, but ultimately decided that I will vote against considering motions to subpoena," she wrote in a statement.
"Given the partisan nature of this impeachment from the very beginning and throughout, I have come to the conclusion that there will be no fair trial in the Senate. I don't believe the continuation of this process will change anything. It is sad for me to admit that, as an institution, the Congress has failed."
The Senate trial continued with closing arguments on Feb. 3, with a vote on whether to convict or acquit Trump scheduled for Feb. 5. A simple majority is required to acquit the president, or dismiss the articles. A supermajority is required to convict the president, and remove him from office.