National Parks Need a Strategy
March 28, 2013 6:00 am Last Updated: April 2, 2013 3:47 am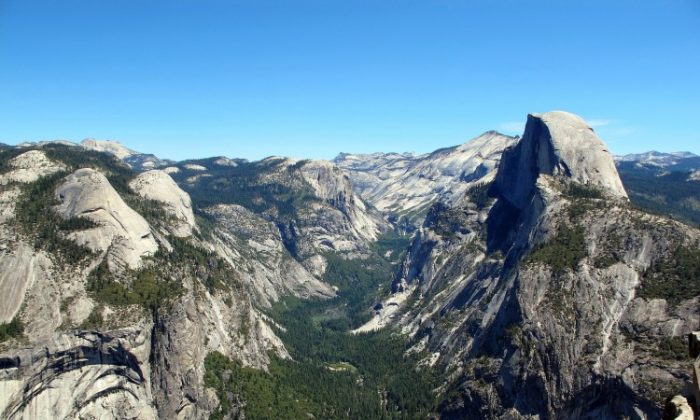 WASHINGTON—Sequestration requires a 5 percent cut across the National Park Service, but the automatic budget cuts highlight chronic funding shortages for parks generally. 
On a state level, California legislators began debating just this week a range of initiatives to fund parks, including one to outsource management of 70 of the states' 280 parks. Legislators are looking for ways to avoid a repeat of the fiscal crisis of 2012 when the state was forced to consider closing 70 parks to cut costs.
At a federal level, brainstorming on proposals for sustainable funding for national parks began in earnest in at the Bipartisan Policy Center in Washington, D.C., March 19.
In the first of a series of forums, former congressmen, heads of government agencies, and governors joined members of the private sector and conservation associations to examine 4 of 16 proposals to put America's 59 National Parks on a more sustainable financial footing.
In opening the series, Dan Glickman, a senior fellow at the center and a former Interior Secretary, described national parks not only as "a living archive" of the nation but also an "economic engine" generating $30 billion in private spending annually and supporting over a quarter of a million jobs. 
Parks face a combination of problems. During both Republican and Democratic administrations, they have struggled to keep up maintenance, restore and preserve buildings, and provide quality visitor services while protecting natural resources. 
"Financial needs always seem to outstrip resources," he said.
Dirk Kempthorne, who was secretary of the interior under President George W Bush and a former governor of Idaho, said park attendance levels were also low, particularly among the young and ethnic minorities. Younger people increasingly choose computer activities over the outdoors, he said.
He cited NPS research that found minorities, particularly Hispanics, viewed parks as "unpleasant" or "unsafe."
Efforts to raise park attendance levels have come in the form of an outdoor health campaign run by the NPS and also education campaigns. But more needs to be done to ensure sustainable revenue, and that was the focus of initiatives proposed at the forum. 
Proposals included charging more for entry fees. The NPS collected around $337 million in 2012, but much more is needed. Parks could raise the fee for annual passes, change the present seven-day passes to daily passes, and charge foreigners more, as they do in other countries.
Another suggestion was to earmark a "Penny for Parks," a federal fuel tax of one cent per gallon that would go toward improving roads and transportation in parks.
Another proposal was forming a "park legacy partnership fund," which would appropriate funds from federal oil, gas, and mineral revenues and match those funds with private, philanthropic donations.
The forum was just the beginning of discussions on sustainable funding for national parks, but there is added urgency to find a solution. The 100th anniversary of the NPS is looming, in 2016, and attendees are keen to have funding streams resolved.
Representatives from North Star Opinion Research noted results of a recent company survey that indicated bipartisan support for national parks. There have been many examples of successful initiatives in the past. Glickman, like many of the speakers, was upbeat.
"We have a century of experience to draw on—it can happen. It is about time to get back to what has already been planted," Glickman said.
President Obama's announcement of five new national monuments this week should have been welcomed on Capitol Hill. National parks and monuments generally gain bipartisan support, but Congress opposed the president's proposal, citing funding shortages at a time of budget cuts. 
Using his authority under the Antiquities Act, President Obama bypassed congressional opposition March 25 when he designated new national monument sites in Delaware, Maryland, New Mexico, Ohio, and Washington, three of which come under the National Parks Service. Included were part of the Underground Railroad in Maryland, honoring abolitionist Harriet Tubman, and a stretch of New Mexico's Río Grande del Norte, rich in archaeological and scenic sites.
"These sites honor the pioneering heroes, spectacular landscapes, and rich history that have shaped our extraordinary country," the president said. "By designating these national monuments today, we will ensure they will continue to inspire and be enjoyed by generations of Americans to come."
House Republicans were not impressed, questioning the addition of new parks when funds are already short.