In an ongoing nationwide manhunt for two British Columbia homicide suspects that's grabbing headlines around the world, the Royal Canadian Mounted Police have decided to wind down their search in Manitoba's York Landing area due to little success.
On the afternoon of July 29, the RCMP announced on Twitter that despite a "thorough and exhaustive" search, they were not able to substantiate the tip that had brought them to York Landing in the first place. They said police resources will continue to work in the area, however, and warned residents to remain alert.
Called a "credible" piece of evidence by officials, the tip was provided by a member of the Bear Clan community patrol group. Patrollers helping the RCMP with the search in Manitoba had noticed two seemingly unarmed young men near a local dumpster. When the men saw the security team, they reportedly "bolted" into the woods.
The two were said to match the description of Bryer Schmegelsky and Kam McLeod, who are wanted in the murders of UBC professor Leonard Dyck as well as tourist couple Lucas Fowler and Chynna Deese. Schmegelsky and McLeod were initially reported as missing but became the targets of a national search after Dyck's body was found near their abandoned vehicle.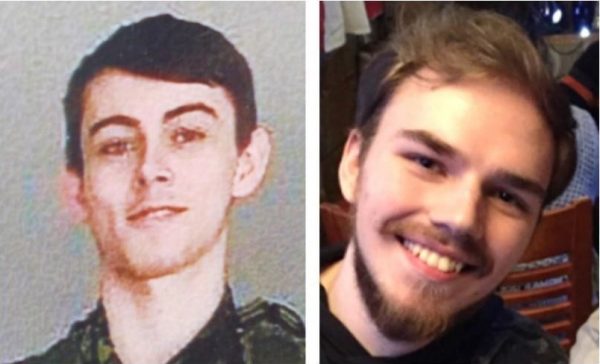 The patrollers reported the sighting to the RCMP right away, who then responded by immediately sending out helicopters of heavily armed police officers, K-9 units, and drones to pursue the two suspects.
After 24 hours and no luck, however, the RCMP withdrew most of their resources. They said on Twitter that the "heavy police presence" had retreated from York Landing and thanked the local community for their patience and understanding with the investigation.
After a thorough & exhaustive search, #rcmpmb has not been able to substantiate the tip in York Landing. RCMP resources will continue to be in the York Landing & Gillam areas.

We thank the community for their patience & understanding & ask them to continue to be vigilant.

— RCMP Manitoba (@rcmpmb) July 29, 2019
The tweets said the RCMP would return to the Gillam area in Manitoba, where the last confirmed sighting of the two was reported more than a week ago on July 22. Investigators have reportedly received over 270 tips in the past week, but none have been significant enough to provide concrete evidence of the pair's location.
The large-scale hunt for Schmegelsky and McLeod is now stretching into its eighth day.
Search efforts have involved scouring abandoned buildings, using drones and thermal imaging, and canvassing door-to-door for information. The RCMP have combed through areas across Canada ranging from British Columbia—where the murders first took place—to Saskatchewan and Manitoba.
Alberta Man Unknowingly Helps Teen Suspects
Tommy Ste-Croix of Cold Lake, Alberta, said that he helped two men pull their car out of the mud on July 21, all without realizing that they were the targets of a sweeping Canadian manhunt. He only learned who they were after recognizing them while checking social media later.
"I couldn't believe it. My jaw dropped," Ste-Croix told CBC News. "They were polite with me. You know if they really, really wanted me, I could be dead."
Ste-Croix said he was visiting his brother in the area when he came across Schmegelsky and McLeod, and was under the impression that they were just unlucky teenagers who'd taken their parents' car and ended up stuck in a muddy field. After he helped the two get their vehicle out, they thanked him and told him their real names, he said.
That same car, an RAV4 SUV, was found days later, wrecked and burned, near Fox Lake Cree Nation. This is around where the body of Leonard Dyck was also found, as well as where Schmegelsky and McLeod were last sighted.
Ste-Croix's news comes days after an RCMP conference where Corporal Julie Courchaine suggested that the two suspects might've fled using "inadvertent" help. Courchaine said it was possible someone "may not have been aware of who they were providing assistance to," and aided the pair in their escape without even realizing it.
Ste-Croix said he hopes Schemegelsky and McLeod will be brought to justice. "I hope they get caught, [or] turn themselves in, [and] face the consequences if they did do it and let justice do its thing."