National Hot Dog Day 2013: Where to Get Free Hot Dogs, and More
July 23, 2013 11:52 am Last Updated: July 18, 2015 5:19 pm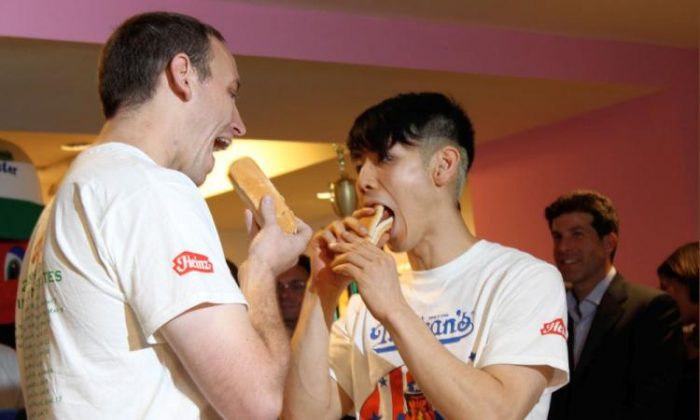 Americans love hot dogs–an estimated 150 million hot dogs were eaten over the July 4th holiday, and $1.7 billion was spent on hot dogs in 2012–and National Hot Dog Day 2013 (July 23) is part of National Hot Dog Month 2013, all dedicated to hot dogs.
"Hot dogs are an essential part of American culture, and what better month to honor them than July?" said National Hot Dog and Sausage Council President and 'Queen of Wien' Janet Riley in a statement. "We are right in the middle of grilling season and baseball season—both times when American families love to enjoy their favorite picnic treat."
You can get a free hot dog today at:
QuikTrip (coupon)
7-11 (coupon)
Sonic ($1)
How did hot dogs start?
A German immigrant began selling them from a cart in the Bowery district of New York, according to the council. Later, in 1871, Charles Feltman opened the first Coney Island hot dog stand, where they became even more popular. 
Why "hot dog"?
The name may come from a cartoonist who observed the street carts selling so-called "red hot dachshund dogs" and was reportedly unable to spell the third word, so he went with "hot dogs." Another possible origin is the street cart vendors telling customers jokingly that the sausages were made from their dogs.
Where did the bun come from?
The exact origin isn't known for this, either, but legend has it that sausages were previously eaten wearing gloves, provided by the vendor. One vendor ran out and improvised by serving the sausages on rolls.