A National Guardsman was praised after being pictured carrying a baby to safety following a historic snowstorm in North Carolina.
The picture was published by the North Carolina National Guard and showed the soldier taking the baby through heavy snow in Caldwell County.
The soldier was identified as Sgt. Donovan McPherson, 27.
McPherson, a kinesiology student at the University of North Carolina at Greensboro, was assisting emergency responders around Lenoir on Dec. 9, ready to provide backup if the first aid workers needed help.
They responded to a call for help from a house where a family with a small baby had been stranded for three days. A tree fell and cut electricity to the home.
"The baby was recently sick," McPherson told WRAL. "They were worried the baby would get sick again."
The mother was struggling to carry the baby and multiple items so he grabbed the baby, which was in a car seat covered with blankets.
The family was transported to the home of a relative in Hudson.
Facebook user Stephanie Sides Gilbert was among those responding to the post. Gilbert said that the baby was her granddaughter.
"Thank you all for working so hard & helping my granddaughter get to a warm area to help maintain her body temperature," Gilbert wrote.
"She would have been out too long to make it to my house. And also a big thank you to responding Caldwell County rescue. All the people were extremely nice and helpful."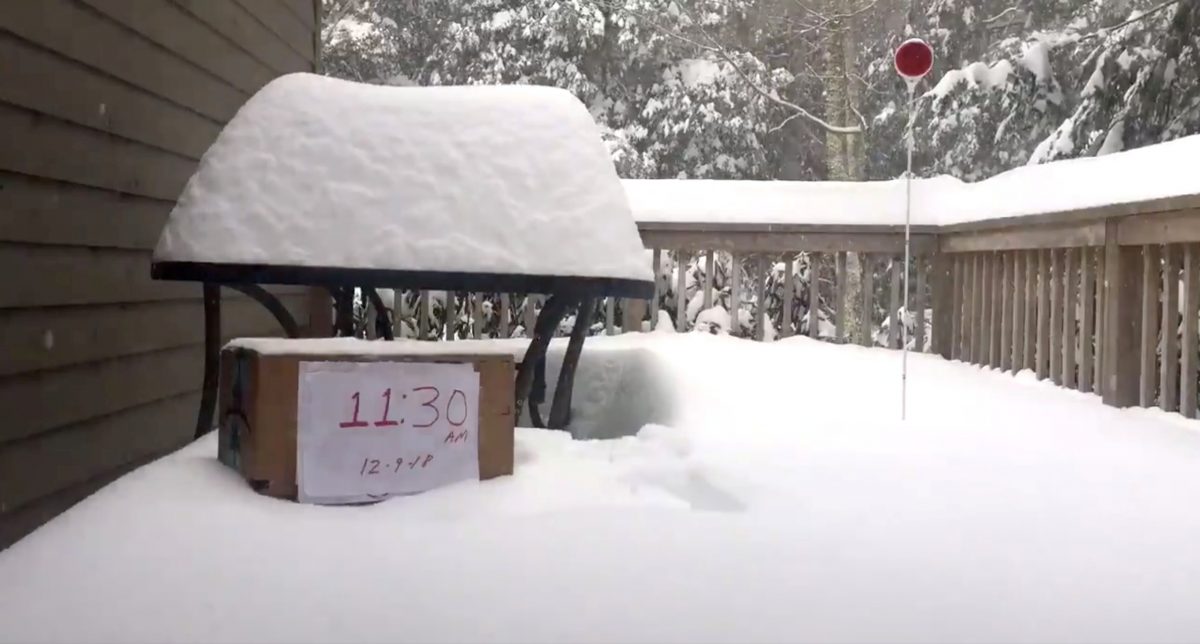 Snowstorm Knocks Out Power for Thousands
The heavy snow over the southeast United States left more than 380,000 households without power.
Between 4 and 24 inches fell across a number of states, including North Carolina.
Days later, on Dec. 10, some 138,000 customers across North Carolina, South Carolina, and Virginia remained without power.
Three people died during or after the storm.
A person died from a heart-related condition while en route to a shelter, and a terminally ill woman died when her oxygen device stopped working, North Carolina Gov. Roy Cooper's office said in a statement.
A motorist also died in Matthews in southwestern North Carolina on Dec. 9 when a tree fell on their vehicle as it was traveling, Matthews police officials said in a statement. A passenger in the vehicle was injured.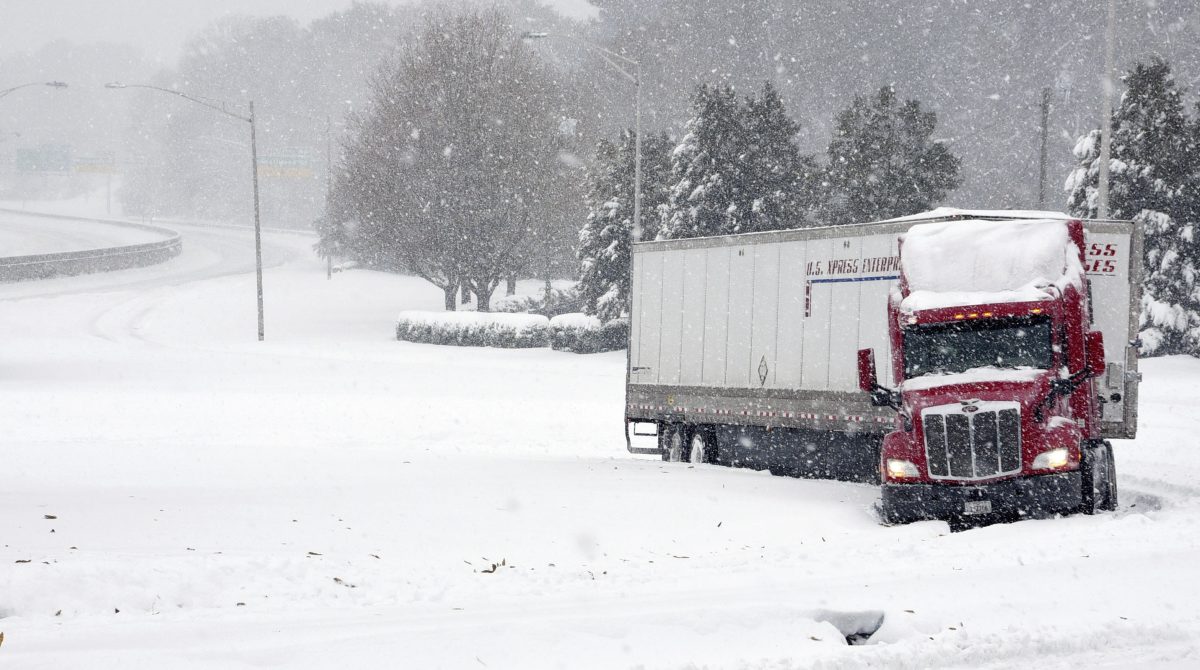 Snow Totals
The snow totals across some North Carolina counties equaled the amount that's typically seen across an entire winter.
"We've had our entire winter average in one day," ABC11 meteorologist Don Schwenneker said. That included 14 inches in Person County and 12 inches in Durham County.
He added that more snow will come.
"This is typically a snow that we'd see … in January and February," he said. "We're just getting this one early this year. But I don't think we're done by any means. I still think we have winter to go through."
In one town, Busick, 34 inches of snow dropped, according to the National Weather Service. The township has about 2,221 people.
From NTD News