The red earth of North-East Arnhem Land is sacred to local Aboriginals… and will soon open a door to the skies above.
It's the site of a new NASA rocket launch base.
"In many respects this is another signal that Australia as a nation is open for launch business," says Enrico Palermo of the Australian Space Agency.
This is the first time NASA has opened a commercial launch pad away from home soil.
It may be just a modest blip on the radar of the world's biggest space agency, but for a region that's struggling economically, it's a big deal.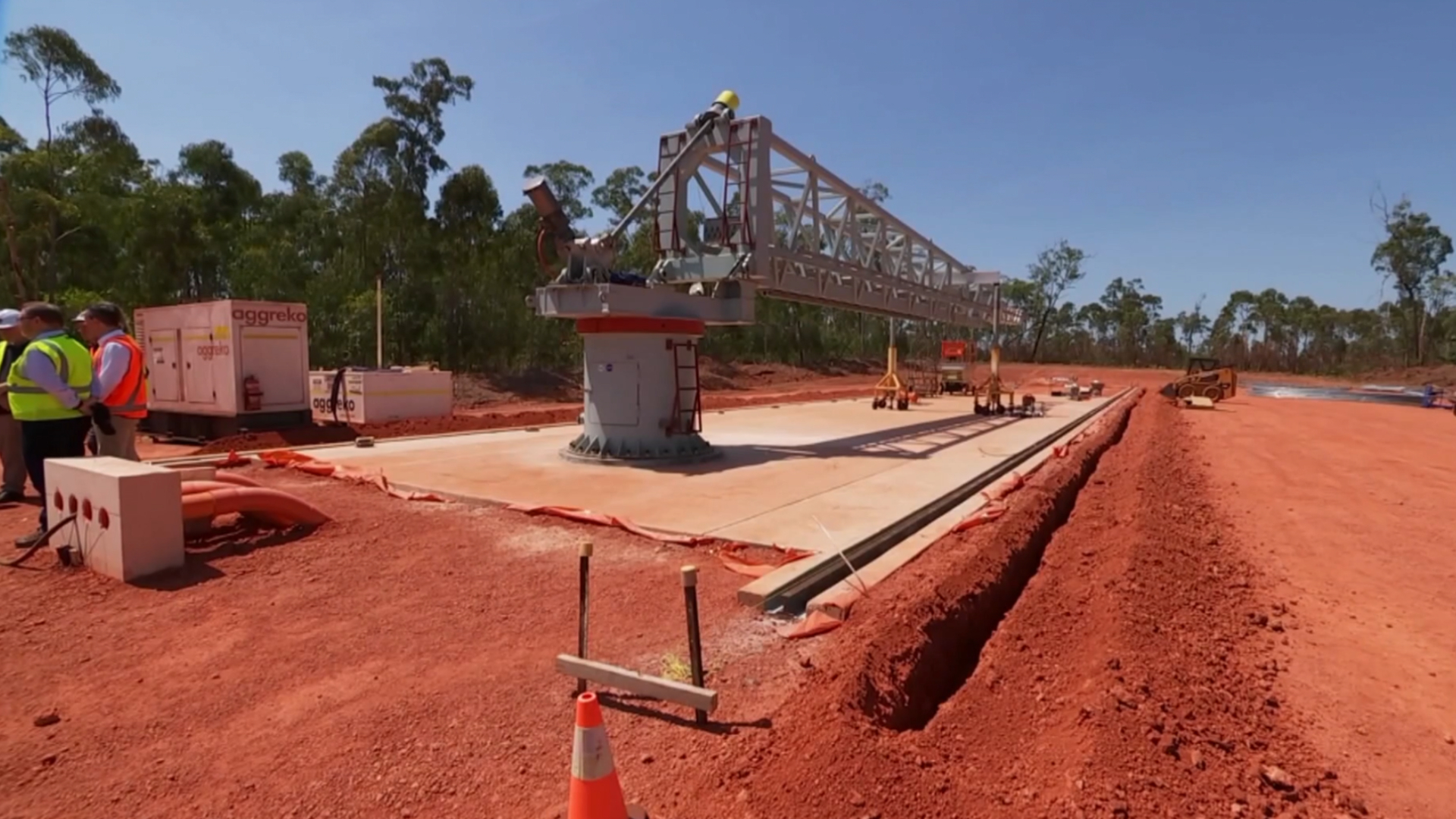 "I see space as a huge part of the future of Nhulunbuy. And that obviously will bring some tourists with it as well, because I think people do want to see rockets go to space," says Northern Territory Chief Minister Michael Gunner.
The COVID-19 pandemic delayed the project which had been planned for years but there are now almost 30 NASA employees already hard at work on the ground.
They have found the Australian climate an unexpected challenge.
"It's been a learning curve, I think. You know, we'd anticipated working ten-hour days, thinking it would be nice and easy, and around eight hours, that's about enough before we need to get in the air-conditioning," says Scott Bissett from NASA.
What makes the site so attractive is that it's close to the equator—ideal for launches.
"What that gives you is extra rotational velocity, it means it throws your rocket off more quickly, you need less fuel," says Carley Scott of Equatorial Launch Australia.
Another unique aspect of the project is that it employs and relies on members of the local indigenous community—something other big regional projects don't do.
"What we see here is just the beginning to a new beginning," says Djawa Yunupingu of the Gumatj Corporation.
The first launches are scheduled for the middle of next year.
Unlike most of their massive American counterparts, the rockets taking off from Australia will be a modest 49 feet long and will be sent 124 miles up into space.
"Studying the atmosphere of other planets. So there are three separate experiments run by two different universities out of the United States," says Bissett.
And if all goes well with the first launches, up to 100 rockets could be sent in space each year—with hopefully positive fallouts for the people on the ground below.