NASA recently announced the 15 winners of the Innovative Advanced Concepts (NIAC) program, who would each receive a $100,000 grant to do more research on their proposals for innovative technology.
One of the projects involves using concentrated reflections of sunlight to drill holes in asteroids for water mining, which could be then used as space-native rocket fuel. The idea goes by the acronym of APIS, for Asteroid Provided In-Situ Supplies.
The process involves latching a spacecraft onto an asteroid, and then drilling or simply breaking apart the asteroid with optical mining techniques while simultaneously using an inflatable bag to surround the asteroid. The water will then be heated into a gas state and then pumped into storage containers in solid form.
Launching any amount of weight into outer-space is a costly endeavor, making developing the ability to harvest space-mission resources while in outer space an important field of inquiry. Water is needed not only for drinking; it can also be used as a fuel.
In 2009, scientists discovered how to use a mixture of water and nanoaluminium powder to make rocket fuel.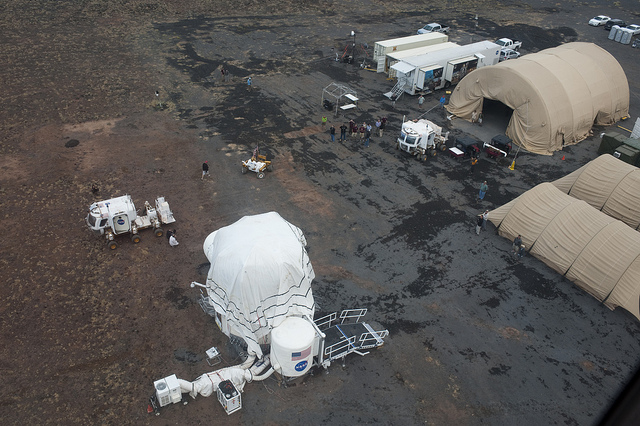 The APIS proposes that it would take 1 Falcon 9 rocket to harvest more than 2,000 pounds of water from an asteroid.
The project was proposed by Joel Sercel, formerly a staff of Controls and Dynamical Systems at Caltech.
In the first phase of NIAC, the winners have nine months to further flesh out their ideas. If those efforts are successful, they could move to phase two, where they get an additional $500,000 and two years of time.
"We are working with American innovators to reimagine the future of aerospace and focus our investments on concepts to address challenges of current interests both in space and here on Earth," NASA's Steve Jurczyk said in a statement.

NASA's asteroid mining technology will likely piggyback on that of private companies that are researching how to mine asteroids for precious minerals, a much more lucrative resource than water.
The asteroid mining company Planetary Resources claims that a single mineral-rich asteroid could contain more platinum than what has been mined on Earth in all of history.
Around 10,000 asteroids occasionally cross the Earth's orbit, according to a recent survey.