House Speaker Nancy Pelosi (D-Calif.) said former Vice President Joe Biden shouldn't be counted out of the 2020 race after two losses in Iowa and New Hampshire, saying that the next two primaries are crucial.
"Frankly, with all the respect in the world for Iowa and New Hampshire, I'm not counting Joe Biden out," she told CNN on Saturday. "There are still race[s] ahead that are much more representative of the country."
In Iowa and New Hampshire, Biden finished in fourth and fifth place, respectively, after leading nationally in the polls for months after declaring his candidacy last year. The Nevada primary election is being held on Feb. 22, while South Carolina's contest is being held about a week later.
Pelosi, in the interview, said that she believes "every one of our candidates," referring to the current slate of Democrats running for president, would be a better alternative to President Donald Trump. She has not yet endorsed any of the contenders.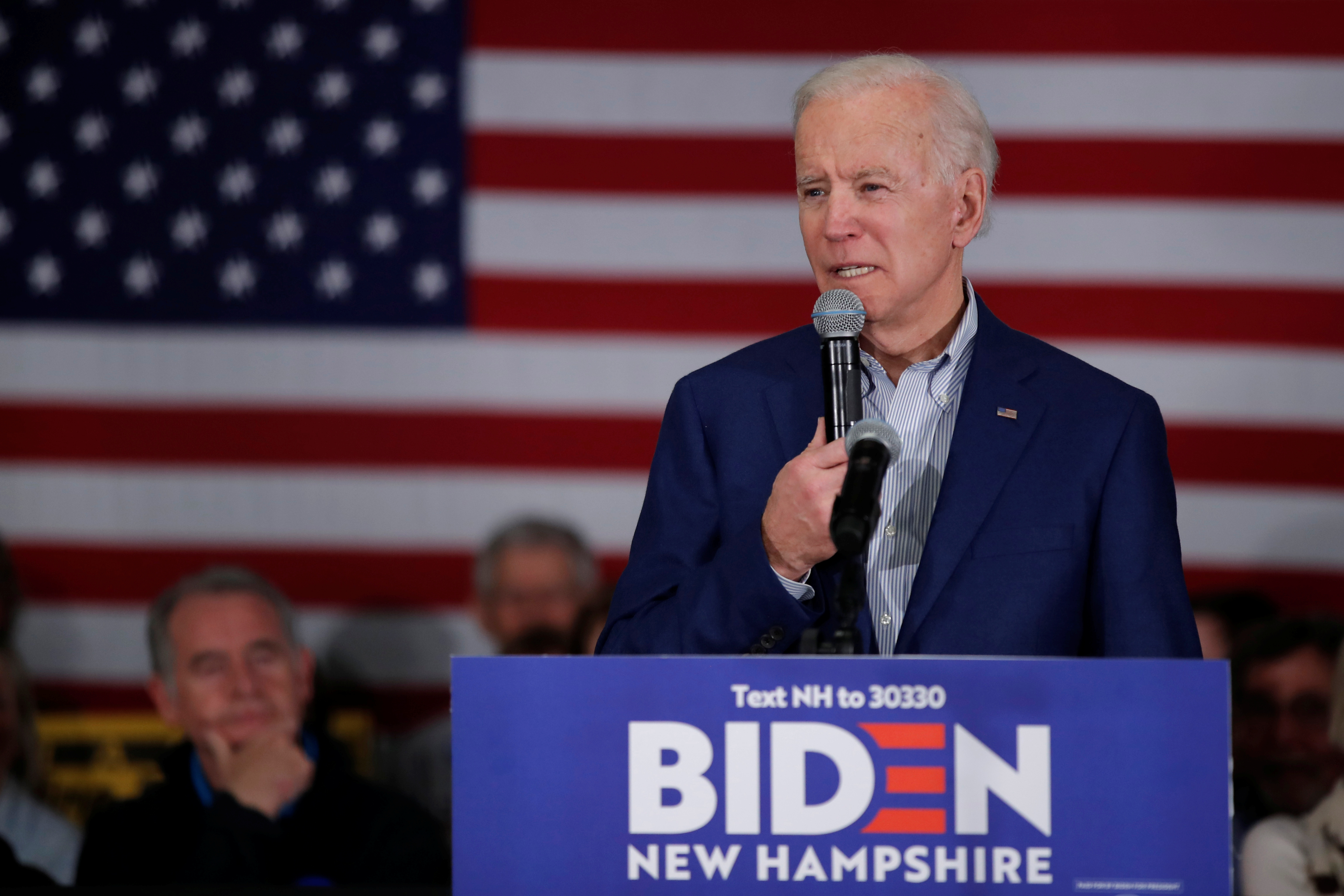 "I can't even envision a situation in which he'd be reelected, but you can't take anything for granted," Pelosi said of Trump.
Over the past week, Biden has said that his campaign has just started and said he is in a strong position in South Carolina.
"I've said many times, you can't be the nominee, you can't win the general election as a Democrat unless you have the overwhelming support of black and brown voters," Biden told supporters. He also rolled out a new campaign slogan: "This is only getting started."
"We have a tremendous opportunity to take the next great step forward. We don't feel no ways tired. We've come too far from where we started," the former vice president is heard saying in the ad. "Nobody told me the road would be easy, and I don't believe he brought me this far to stop now."
Over the weekend, Biden doubled down on the claim that Democrats need to aggressively court black voters.
"Every time they've run, whether it's—take Carter or Clinton or Barack—they've had overwhelming support from the African American community," he told NBC's "Meet the Press." "They've had overwhelming support from minorities. I have overwhelming support.
"You can't win—you can't take it for granted. Last time we ran, it was basically taken for granted," he added. "I'm the only one who has the record and has the background and has the support. They know me. They know who I am."