The top Republican in the House accused House Speaker Nancy Pelosi (D-Calif.) of doing what Rep. Alexandria Ocasio-Cortez (D-N.Y.) proposes the night before. The accusation comes after Pelosi announced on Tuesday, Sept. 24 that Democrats were conducting an impeachment inquiry into President Donald Trump.
"I don't know why the Democrats are excited, because first of all, they just made America weaker," House Minority Leader Kevin McCarthy (R-Calif.) said during an appearance on Fox News' "Hannity" late Tuesday.
"What Nancy Pelosi did today was nothing. She did not bring an inquiry forward. If you want to know what Speaker Pelosi's going to do tomorrow, read what AOC tweets tonight. Because AOC tweeted over the weekend, Nancy Pelosi is now trying to appease the socialist wing of the party."
Ocasio-Cortez, 29, a freshman lawmaker, is one of the most radical Democrats in Congress and identifies as a Democratic socialist.
McCarthy said that the release of the transcript of the call between Trump and Ukrainian President Volodymyr Zelensky will make other world leaders more hesitant to speak transparently with Trump because of security concerns.
"After tomorrow, what world leader is going to have an honest conversation with the president of the United States because they know that whatever they say could be leaked out," McCarthy said.
The newcomers to Congress, including Ocasio-Cortez, have long called for impeaching Trump. Rep. Rashida Tlaib (D-Mich.) said on Jan. 3 shortly after being sworn into office: "We're gonna go in there and we're gonna impeach the [expletive]."
Pelosi, 79, has held off on allowing efforts to impeach Trump but finally relented on Tuesday, saying at a press conference prior to the transcript release: "The actions of the Trump presidency revealed dishonorable facts of the president's betrayal of his oath of office, betrayal of his national security and betrayal of the integrity of our elections."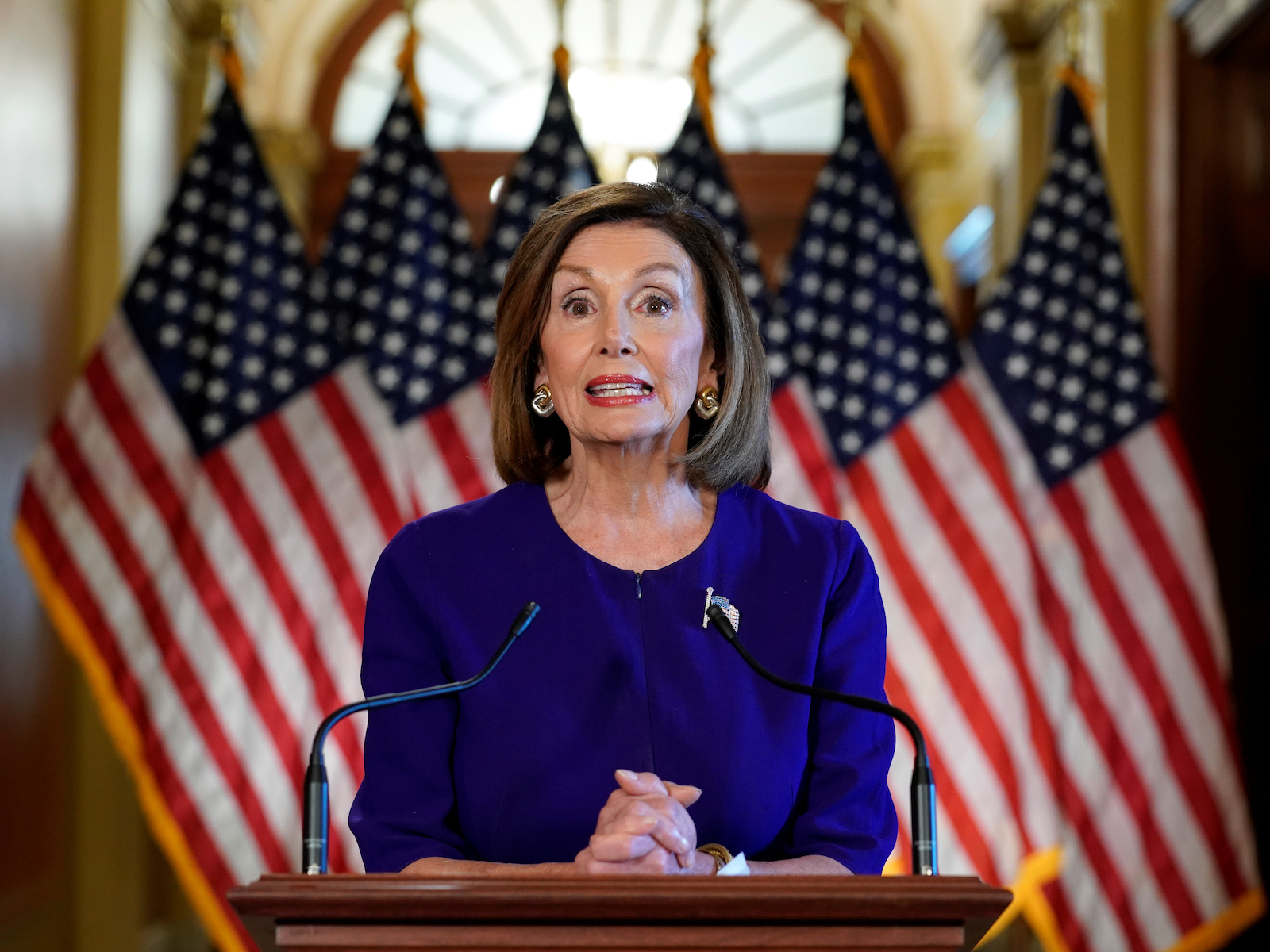 Ocasio-Cortez ramped up calls for Trump's impeachment after an anonymous complaint by a person who did not have direct knowledge of the phone call was leaked to the media, at one point writing on Twitter: "At this point, the bigger national scandal isn't the president's lawbreaking behavior—it is the Democratic Party's refusal to impeach him for it."
Other Republicans also said Pelosi bowed down to the demands of lesser-known members.
Senate Majority Leader Mitch McConnell (R-Ky.) said Pelosi's "efforts to restrain her far-left conference have finally crumbled."
Trump accused Democrats of continuing the "witch hunt" that began with the Russia-Trump collusion theory, which was widely dismissed after the release of former special counsel Robert Mueller's report.
"Will the Democrats apologize after seeing what was said on the call with the Ukrainian President? They should, a perfect call—got them by surprise!" he said on Wednesday.
Republicans also wondered about the impeachment push after the transcript was released.
"Nancy Pelosi should be embarrassed," Sen. Thom Tillis (R-N.C.) wrote in a Twitter post shared by Trump. "The transcript debunks the Democrats' false claims against President @realDonaldTrump and demonstrates that their call to impeach him is a total farce."