House Judiciary Committee Chairman Jerrold Nadler (D-N.Y.) said Attorney General William Barr "certainly deserves" to be impeached but would probably escape such a fate because the Republican-controlled Senate would be unlikely to remove him from office.
Nadler made the remarks during an interview on CNN's "State of the Union" on June 21. He said calls for Barr's impeachment "are a waste of time" and that he will instead seek to punish the attorney general by cutting $50 million from his "own personal budget."
Barr ignited controversy by moving to fire U.S. Attorney for the Southern District of New York (SDNY) Geoffrey Berman, who initially resisted calls for his resignation, before conceding to his removal after the attorney general invoked the authority of President Donald Trump.
Barr had released a statement on June 19 saying that the Trump administration intended to nominate Jay Clayton, who is currently the chairman of the Securities and Exchange Commission, to serve as the next prosecutor for the SDNY office.
In response, Berman released a statement saying that he had learned about his resignation from Barr's press release and had no intention of leaving his position, which he has held for 2 1/2 years.
Barr then told Berman in a June 20 letter that he had asked the president to fire Berman following Berman's declaration that he had no intention of resigning.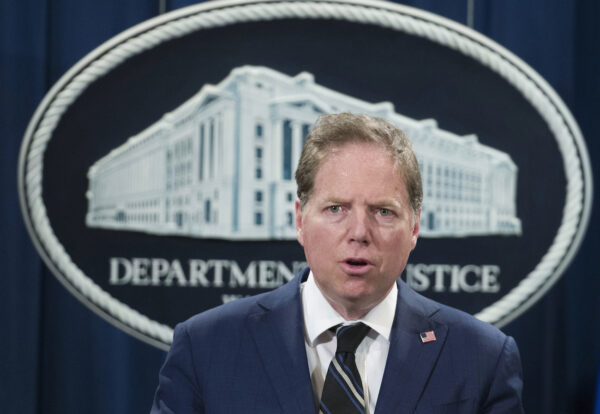 Berman's refusal to leave his post changed on June 20, when he announced, "In light of Attorney General Barr's decision to respect the normal operation of law and have Deputy U.S. Attorney Audrey Strauss become acting U.S. attorney, I will be leaving the U.S. Attorney's Office for the Southern District of New York, effective immediately."
He expressed confidence that under the leadership of Strauss, staff at SDNY "will continue to safeguard the Southern District's enduring tradition of integrity and independence."
Nadler's comments to CNN came after he said in a June 20 statement that his panel will open an investigation into the Trump administration's move to fire Berman.
"The House Judiciary Committee will immediately open an investigation into this incident, as part of our broader investigation into Barr's unacceptable politicization of the Department of Justice," said Nadler, who served as an impeachment manager in Trump's Senate trial.
Nadler said that "two whistleblowers" will be called on June 24 to "explain why Barr's attempt to fire Berman is part of a larger, ongoing, and wholly unacceptable pattern of conduct." Nadler added that the panel might attempt to "secure" Berman's "testimony as well" in the future.
Berman's dismissal has sparked controversy because the SDNY, under his leadership, oversaw the prosecution of Trump's former personal attorney, Michael Cohen, and indicted two associates of Rudy Giuliani, the president's personal attorney.
Trump, before his rally in Oklahoma on June 20, told reporters that he was "not involved" in the firing of Berman.
"That's all up to the attorney general," Trump said. "Attorney General Barr is working on that. That's his department, not my department. But we have a very capable attorney general, so that's really up to him, I'm not involved."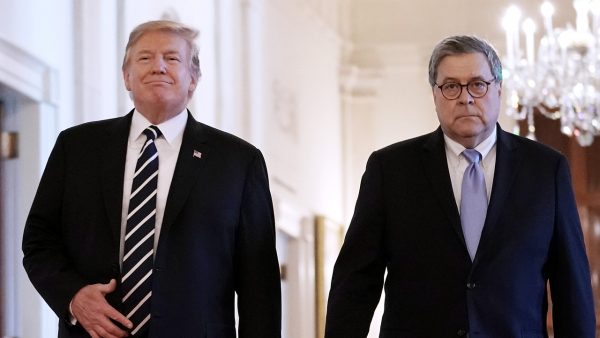 Berman also oversaw an investigation into convicted pedophile and multimillionaire Jeffrey Epstein, who was found dead in an apparent suicide attempt in a Manhattan jail cell in August 2019, after he was arrested on new sex trafficking charges.
The White House and the Department of Justice didn't immediately respond to a request by The Epoch Times for comment.
Jack Phillips contributed to this report.