Spaniard Rafael Nadal has come from two sets down to snatch the 2022 Australian Open title from Russian Daniil Medvedev in a five-set thriller.
The 5-hour 24-minute match pushed both players to the limits of their endurance, with momentum see-sawing back and forth throughout, but it was Nadal, through shear determination and a bit of help from the crowd, that sealed the win in 2-6, 6-7, 6-4, 6-4, 7-5.
This comes after both players were also pushed to five sets in their quarter-finals matches, but otherwise had a convincing run to their berth in the final.
Few expected this outcome, considering Nadal's 2021 season was cut short due to a foot injury, and he also contracted COVID-19 in December.
This victory means Nadal has broken free of Novak Djokovic and Roger Federer to become the winner of the most grand slams in history, with 21 compared to their 20 each.
Medvedev took control of the match early, controlling the baseline and achieving a high percentage of first services to take the first set comfortably in 42 minutes.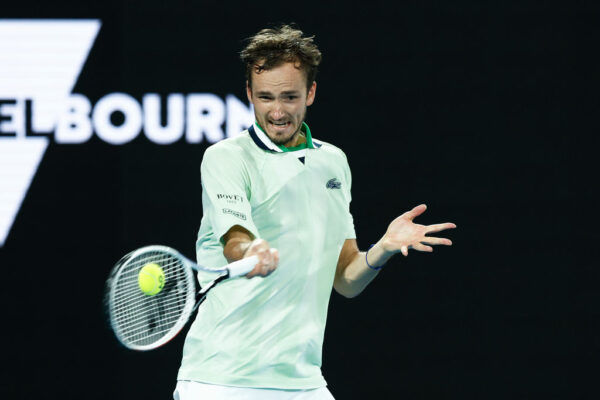 Momentum changed temporarily in the second, and with Medvedev starting to make more unforced errors and Nadal less, the Spaniard was up 4-1 and it looked like he would take the set.
However, the Russian kept his composure, strategically running Nadal around the court and inducing multiple errors from Nadal. This way, he managed to claw his way back into the set, winning in a tie break.
At 6'6″ in height, Medvedev was able to stand five metres behind the baseline and use his reach to return most of Nadal's first services, making the Spaniard work hard to win his service games.
This, coupled with great anticipation, enabled the Russian to dig himself out of sticky situations few could.
After the second set, it looked like Nadal might be taking an early shower, but to the Spaniard's credit, he started stringing consistent winners together in the third, with some lovely power shots down the line, breaking the Russian's serve and taking the set 6-4.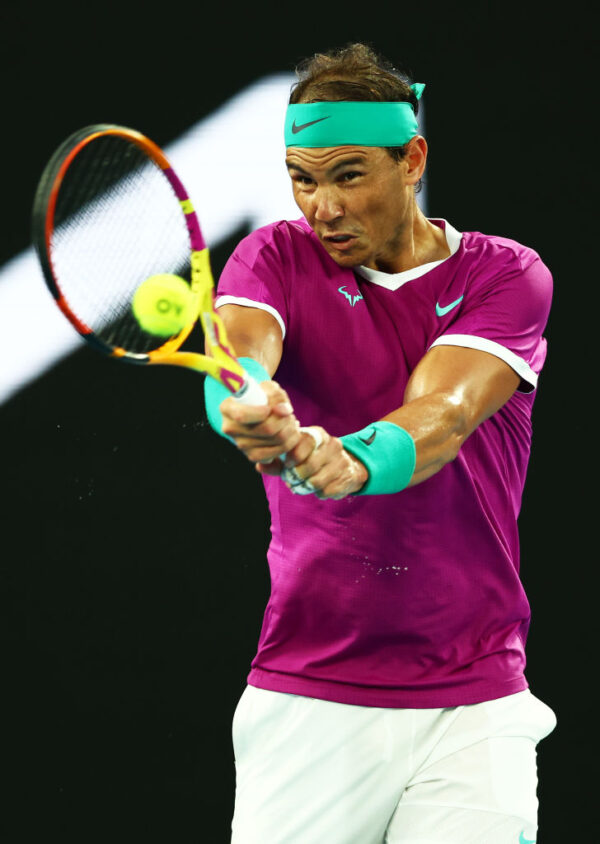 However, during the break, Medvedev started to show signs of fatigue, drinking pickle juice–which helps players control muscle cramping–and getting massages during subsequent breaks.
But, despite both players showing signs of exhaustion, the standard of play remained high early in the fifth set, but at 2-2, Medvedev started losing depth control, hitting several balls out over the baseline, allowing Nadal to break his serve to lead 3-2.
Each held their serve after that to take it to 5-4, but with the Spaniard serving for the match, Medvedev lifted another gear, broke Nadal's serve, and brought the score to 5-5.
With most of the crowd behind him, Nadal stayed composed returned service consistently and took the next two games to win the set and match.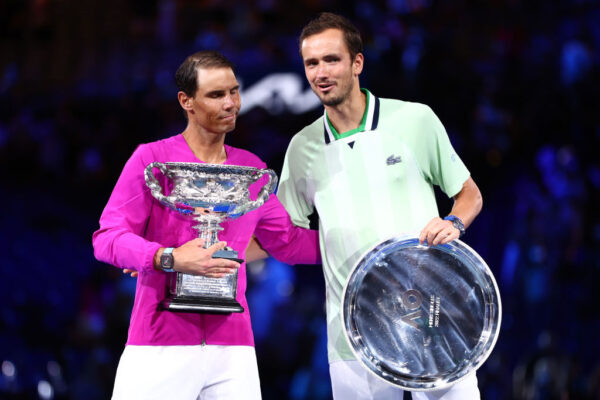 Speaking at the winner's presentation Nadal said he understood the moment was tough for Medvedev but congratulated him and said he too was a champion.
"First of all, I know it's a tough moment Daniil, you are an amazing champion," Nadal said during the presentation.
"I don't have any doubt that you (will) have this trophy a couple of times in your career because you are amazing, so I want to congratulate you."
Nadal said it was one of the most emotional nights of his tennis career and that sharing the court with Medvedev was a great honour.
"One month and a half ago I did not know if I will be able to be back on the tour playing tennis again and today I am here in front of all of you having this trophy with me, and you really don't know much I fought to be here," Nadal said.
"I can't thank you enough, for all the support I received since I arrived here. You are just amazing."
Meanwhile, Medvedev said it was "tough to talk after 5 hours 30 and losing, but I want to congratulate Rafa because what he did today, I was amazed like especially, I mean … after the match, I just asked him, 'Are you tired?'"
"It was insane, I think the level was very high, you raised your level after two sets for the 21st grand slam," Medvedev said.
"I mean I thought he was going to get tired, and maybe he did just a little, but still won the match so you're an amazing champion."