A New Jersey mother was charged with killing her 23-month-old child and did so because he "wouldn't eat" or "listen to her," said officials.
Nakira M. Griner, 24, of Bridgeton, was charged in with murder in the death of Daniel Griner, reported NJ.com.
Griner had originally said on Feb. 8 that her son was abducted, prompting police to carry out a search.
The mother originally reported Friday evening that the child had been abducted, prompting a search by police.

Gepostet von NJ.com am Montag, 11. Februar 2019
Later, Daniel's remains were found underneath the shed at the family home, police said. The remains were found on Feb. 9 at Griner's Woodland Drive home.
Griner told police she hit the boy because he wouldn't eat or listen to her, according to the criminal complaint, reported The Associated Press.
The complaint said Griner admitted striking the child so hard that she left bruises on his face and also said he fell down a flight of stairs. After striking the child, she didn't call for help, but placed him in a stroller and left him alone.
Griner told police responding to the abduction report that a stranger had attacked her while she was walking with her toddler in a stroller and her infant son strapped to her chest, according to the complaint. She said her assailant kicked her and she fell to the ground as the attacker continued to kick her in the head and right side.
A complaint filed by Detective Veronica Cappoli said, "She stated she felt someone kick her; she fell to the ground and was repeatedly kicked on her right side and head. Nakira said when she looked up the stroller with [Daniel] was missing. Nakira was not able to provide any descriptions of the accused or her route she ran after the attack," the Daily Journal reported.
Before the child's remains were found, police said Griner's story had changed.
"She then said that she left [her son], who was still alive, by himself on Devonshire Place because she wanted someone to find him and help him because no one would believe her," Cappoli stated.
Also, she added, her son "liked going with strangers and she did not remember if she heard him screaming during the attack," NJ.com reported.
Her alleged attacker also did not take a $5,000 ring she had been wearing, she told police.
Griner is in the county jail. Her bond has not yet been set.
In her final Facebook post before she was arrested, Griner spoke about loving her husband. "In love with him that's why we have two beautiful children," she wrote.
One of The Nation's Most Serious Concerns
According to a report published by the U.S. Department of Health & Human Services (pdf), around 3.5 million children in 2016 were the subjects of at least one maltreatment report to authorities.
"Child abuse is one of the nation's most serious concerns," the authors of the report wrote. About 17 percent of those reports were substantiated, and the department said that there were an estimated 676,000 victims of child abuse and neglect.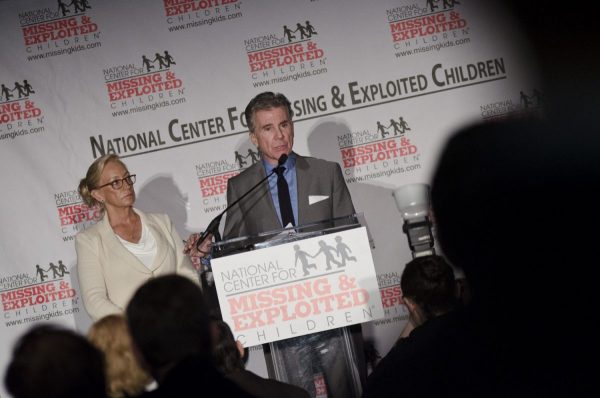 That amounts to 9.1 victims per 1,000 children. Children in their first year of life had the highest rate of victimization at 24.8 per 1,000 children, the report said. About three-fourths of the cases were neglect, and about 18 percent were physical abuse.
Some children suffered from multiple forms of maltreatment, the HHS said.
The Childhelp National Child Abuse Hotline is available at 1-800-422-4453 or at Childhelp.org.
The Associated Press contributed to this report.