They called him "the king".
Luis Tovar, a 50-year-old grandfather who owned a company targeted by a gunman March 31, was among the victims of a massacre that left four dead and another injured.
"We called him 'The King' because he was our king," his daughter, Vania Tovar, told The Epoch Times. "We thought it jokingly because he was the prom king his senior year in high school and the name stuck. He truly was a king."
Tovar owned Unified Homes, at 202 W. Lincoln Ave. in Orange, where a gunman opened fire about 5:30 p.m. March 31. A nine-year-old boy was among the victims, and a fifth person was injured.
"My heart is shattered," Vania Tovar said.
"He was so proud of the life he had and the foundation he build for our entire family is dismantled. He was our everything and the glue to the entire Tovar family. He was the best dad, the best grandfather to all of his grandchildren, and the most selfless person on the earth. If anyone was going through a rough time or was in a difficult situation they came to my dad."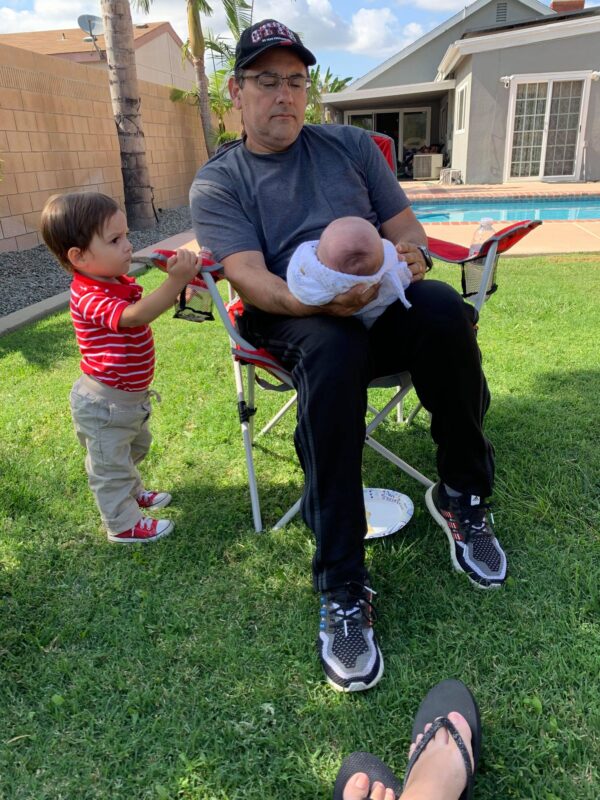 The suspected shooter, identified as 44-year-old Aminadab Gaxiola Gonzalez, suffered a gunshot wound and was taken to hospital in critical but stable condition. Police said the shooter used bicycle-type cable locks to secure the gate leading to the building before opening fire.
Gonzelez had most recently been living out of an Anaheim hotel room, and drove a rental car to the shooting scene, police said.
Vania Tovar said she recognized the suspect.
"He was the husband of an ex-employee who has not worked there for two years," she said. "There was no business relation there."
He was not mentally ill, she said.
"Everything was premeditated," Tovar said. "He is not crazy. There is no insanity there. Just pure evil."
Orange County District Attorney Todd Spitzer said he would do everything in his power to bring justice to the victims' families.
"I'm here to make something very, very clear," Spitzer told reporters. "Mr. Gonzalez is eligible for the death penalty. This is a special circumstances case, there were multiple victims. And we are now presently looking at whether he is locking of the front and the back gates constituted a lying in wait, which would also be eligible for death."