Mariupol has been besieged by the Russian army since the beginning of the Russian invasion of Ukraine on Feb. 24. In the meantime, the city, which once had 400,000 inhabitants, has been largely destroyed, and the humanitarian situation is catastrophic.
In a video address to the South Korean parliament, Ukrainian President Volodymyr Zelenskyy spoke of "at least tens of thousands" of people killed by the Russian siege of Mariupol.
The port city is located on the Sea of Azov in the Donetsk administrative district. The area is economically very important and is one of the most densely populated in eastern Ukraine. The city has been bombed for over a month.
Meanwhile, my city is apparently on the verge of falling. Media report that remaining Ukrainian troops in the city said on April 11, that they were preparing for "the final battle," and pro-Russian separatists from the Donetsk region reported the capture of the port of Mariupol.
Fleeing To Western Ukraine
Since the start of the war in Ukraine on Feb. 24, I have been reporting on social media about what is happening in Mariupol and about my family, who were still in the port city at the start of the war. A week after the war began, all cell towers and power plants were destroyed.
I knew that my brother's house was hit by a missile in the first days of the war. His car was shot at when he tried to take his family to a safer place.
The entire city has been cut off from the outside world since March 1 and has been bombed continuously from the air. On March 14, more than 100 bombs were dropped on the city. At least 2,500 civilians, including children and women, reportedly died although I suspect the actual number is likely much higher.
Since then, bombs have been dropped on the playhouse, hospitals, and schools. Pictures have surfaced showing my school in ruins, as well as all the buildings in the area, including my mother's house. My close and extended family as well as my lifelong friends, classmates and their families lost everything—their homes, their income, some lost loved ones.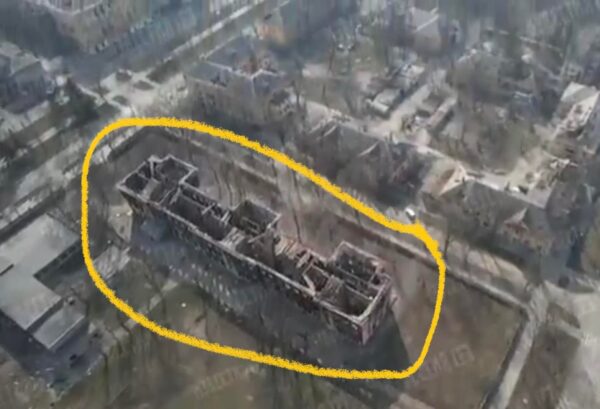 I haven't heard from my father, who is very sick and needs constant medical help. Having no way to communicate with them, my only hope was that my family would continue to struggle and survive for weeks in sub-zero temperatures without water, gas, electricity, heating or food.
After two weeks of complete radio silence, I received a text message from my brother telling me that they were going to attempt an escape from the besieged city of Mariupol.
On March 17, I received the news that my family (father, brother, his fiancée, her parents, daughter with her husband, my aunt, cousin with his wife, and some friends) had managed to leave Mariupol despite the constant bombardment.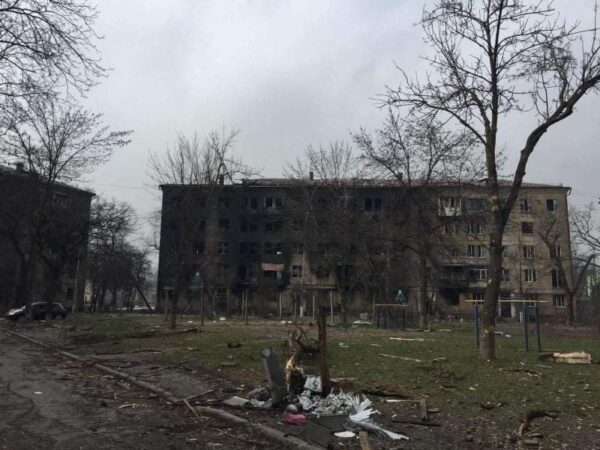 Convoy Caught in the Crossfire
They had to find enough gasoline to drive from Mariupol to Berdyansk, which is only 80 kilometres (50 miles). To get out, they paid $200 for 10 litres (2.6 gallons). It took them 2 days to make the trip. The car convoy progressed very slowly, there were endless enemy checkpoints, there was a lack of gasoline, and there was incessant shooting. Their convoy was caught in the crossfire, five cars were destroyed, and some of the convoy died including children.
By sheer luck, they were not close enough to be hit. According to them, it was terrible to sit in the shelters in Mariupol and hear the bombs falling, but the ride in the convoy was even worse. They were unprotected in open areas, had nowhere to hide, and saw destroyed cars along the road in which civilian families were killed trying to escape.
They saw the humanitarian convoy standing at the entrance to the city of Mariupol, with water and food held back by the enemy. The humanitarian corridors organized by the Red Cross and local authorities were all unsuccessful, as the convoys were attacked every day since they had first tried to bring aid to Mariupol. Aid that could have saved the lives of so many people in Mariupol.
When my brother escaped and had phone reception to call me, he didn't say much. Only that it was absolute hell. They tried to avoid driving over the bodies of civilians on the roads on the way out, but it was impossible because there were too many bodies of locals everywhere.
Once they arrived in Berdyansk, they had to look for fuel again. There is no fuel anywhere. Some fuel tanks were sent from Zaporizhzhya to Berdyansk, but with so many people trying to escape, there was not enough for everyone. The city turned into absolute chaos.
My brother drove around asking different people if they would sell some gasoline. After three days of searching and paying almost $1,000 in cash to fuel two cars enough to make it to the next town, Zaporizhzhya, they finally left.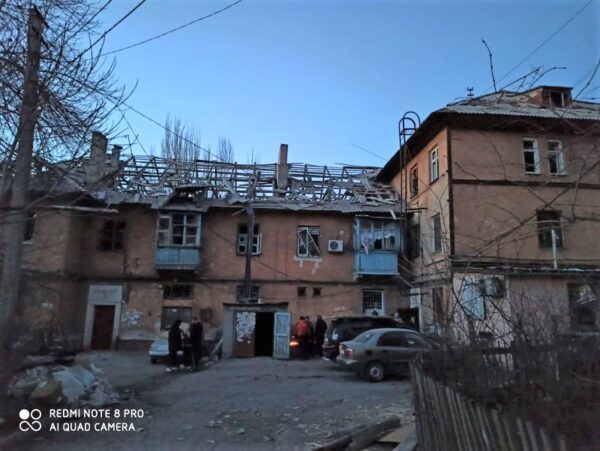 Everything Left Behind
On the way there, they got caught in another crossfire where their car was hit by one of the missiles, and again they were more than lucky: the rear of the car was hit, but they managed to keep driving and just accelerated to get out of the convoy to safety. This was a big risk, as it is not allowed to leave the convoy.
In shock and with a lot of adrenaline in their blood, they managed to pass the convoy and get to Zaporizhzhya. There they spent the night and in the early morning moved on to Dnipro. In Dnipro, my brother had to see a doctor because he lost feeling in his legs due to persistent severe back pain. With strong medication, they managed to drive to Uman and then on to the western part of Ukraine.
Once they left that hell behind, they faced another problem: it was impossible to find shelter to catch their breath and think about what to do next. My brother was struggling to manage his back pain and support all the people depending on him. Only now, when they were in a safer place, did they have time to think about what had happened and that they had lost everything.
The war in Ukraine has left millions of Ukrainians homeless, unemployed and traumatized. I know so many young, talented people who were killed in front of their families; my schoolmate's mother and aunt were buried alive in a collapsed bunker; our family friend, a young, talented photographer and videographer, was killed when a missile hit his house.

Genocide
The city of Mariupol continues to be surrounded by the enemy army and the humanitarian crisis is worsening. Civilians from the eastern part of the city are forced to relocate to Russia after their documents and all their property were confiscated. We have friends to whom this has happened, and they are not allowed to return to their native Ukraine.
And when it was thought that it can't get any worse, the enemy forces have started bringing mobile crematoria to Mariupol to burn the bodies of civilians and destroy the evidence of the crimes committed. Imagine that your family member has died or is missing and you will never know what happened to him because his killers destroyed his body to avoid punishment.
What is happening in Mariupol and other parts of Ukraine is genocide against the Ukrainian people. Nothing can justify it.
Viktoriya Skoryk grew up in Ukraine after her family fled Georgia in 1990. She studied geophysics in Kyiv and did an MBA at the TU Bergakademie Freiberg. Today she lives in Melbourne and works as a risk manager in a global company. She is married and has two children. To help her family and friends in Ukraine financially, she has started a fundraising campaign at the following web link: https://www.gofundme.com/f/help-for-my-family-in-mariupol-ukraine