SEBRING, Fla.—To win an endurance race, a car must endure.
Yes, it is racing and a winning car has to be fast, but it also has to last. The Cadillac DPis are proving that at Sebring.
Rebellion Racing started from the pole in the 2017 IMSA WeatherTech Sporstcar Championship Mobil 1 Twelve Hours of Sebring at 10:40 a.m. on March 18, and kept the lead for the next 45 minutes.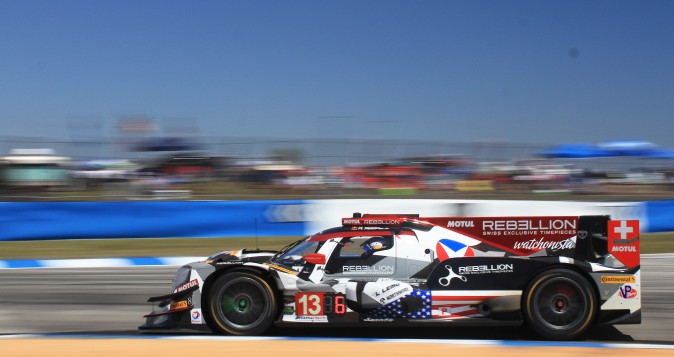 Then, a slow pit stop and a mishandled fire extinguisher—endurance racing rules are very strict about pit safety, considering that the pits are packed with hot motors, speeding cars, and large volumes of highly flammable fuel.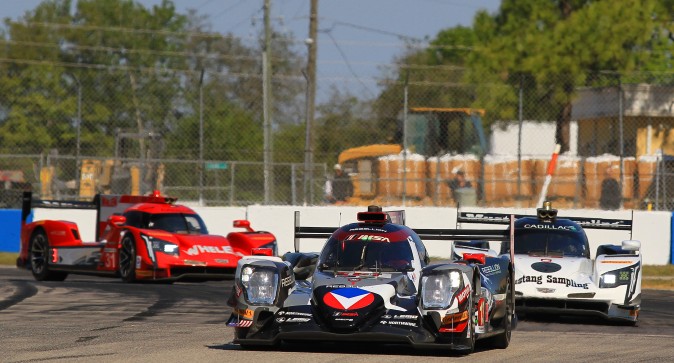 A couple of hours later, the #13 Rebellion Oreca-Gibson suffered a starter-motor failure, which cost the car another two laps.
Meanwhile, the Cadillac DPi V.Rs which have been dominating IMSA racing all year surged to the front—fast, yes, but also rock-solid.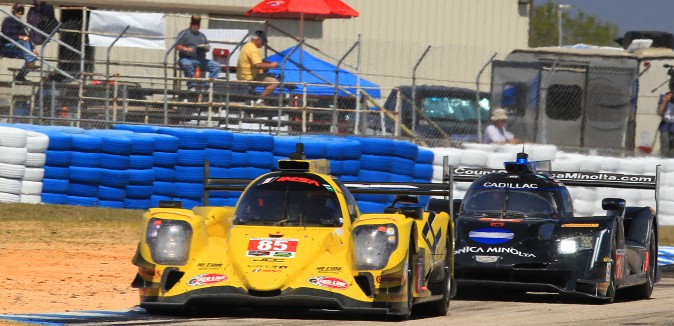 Eric Curran in the #31 Whelen Engineering Cadillac took the lead while Rebellion served its penalty, and maintained his lead until he was spun in Turn 17 by Johannes van Overbeek in the #22 Extreme Speed Motorsports Onroak-Nissan DPi.
Filipe Albuquerque in the #5 Mustang Sampling Cadillac moved into the lead after Curran's spin with Jordan Taylor in the #10 Konica-Minolta Cadillac in third. Michael Conway took over from Eric Curran and was running seventh when the hour ticked over.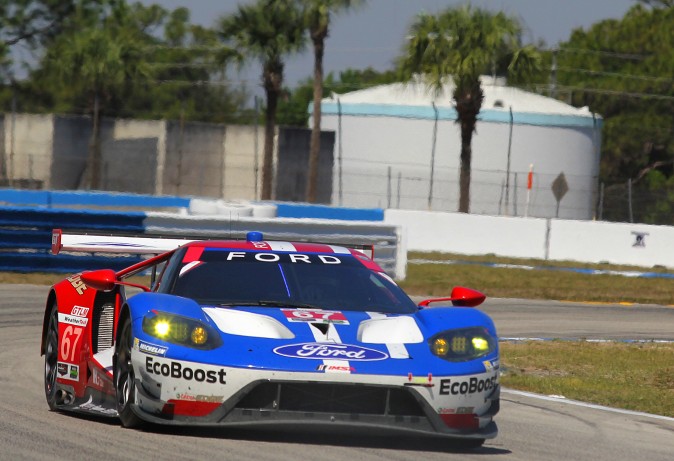 Ford One-Two in GT Le Mans
The pole-winning #67 Ford-Ganassi Ford GT led GT Le Mans after having to start from the back of the grifd after a mystery mechanical problem struck down the car during warm-up. The #4 Corvette Racing C7.R also had to start from the back after having its qualifying times disallowed.
The #4 Corvette had to retire in the third hour with an overheating problem. The #67 and #66 Fords are one-two with the remaining Corvette in third.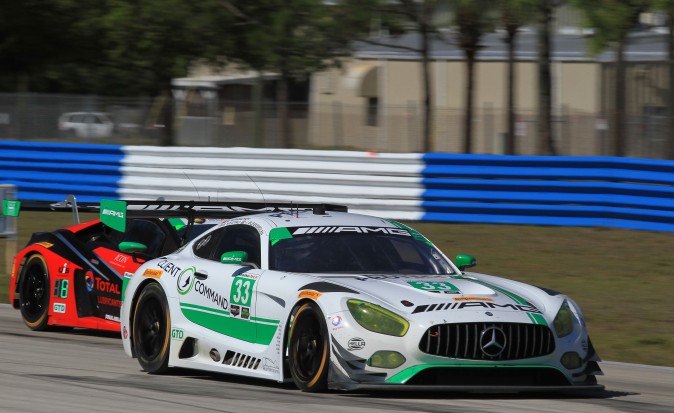 After four hours, Jeroen Bleekemolen in the #33 Riley-WeatherTech Mercedes AMG GT3 led Alessandro Balzan in the #63 Scuderia Corsa Ferrari 488 GTE and Shane Van Gisbergen in the Riley-WeatherTech Mercedes AMG GT3.
Note: Shortly after the four-hour mark Cooper MacNeil took over the #50 from Van Gisbergen, and almost immediately the left d=front top suspension A-arm came off the hub. MacNeil managed to limp all the way around the track to get the car back to the pits.
In Prototype Challenge, Kyle Masson in the Rolex-24-winning #38 Performance Tech Oreca-Chevrolet led Max Hanratty in the #8 Starworks Oreca and Colin Thompson in the #26 Bar1 Oreca.