Muslims Foil Terror Plot: Imam Tip Led to Arrests in Canada
April 23, 2013 11:10 am Last Updated: April 23, 2013 4:55 pm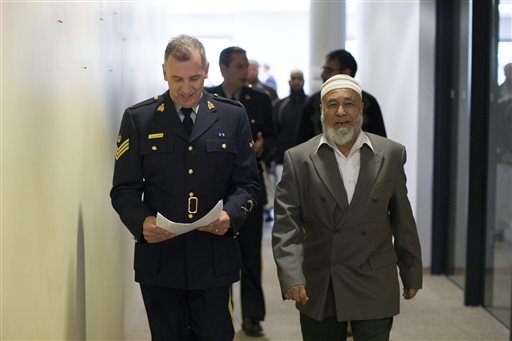 Muslims foil terror plot: A tip from an imam led to the arrests of two men who were plotting an attack on a passenger rail in Canada.
One of the men, Raed Jaser, raised suspicions in an imam, who is for now staying anonymous. 
Alarmed by Jaser's "attempts to approach young Muslims," the imam "took the initiative to notify the authorities," according to Toronto lawyer Naseer Syed, who spoke to Canadian publication The Globe and Mail.
The plot, against Canadian passenger train Via Rail, was in the planning stages, "but not imminent," Royal Canadian Mounted Police (RCMP) Chief Superintendent Jennifer Strachan told reporters on April 22.
The RCMP said that Chiheb Esseghaier and Jaser, who live in the Montreal and Toronto areas respectively, were conspiring to carry out an al-Qaeda supported attack against Via Rail, but posed no immediate threat.
The investigation was part of a cross-border operation involving Canadian law enforcement agencies, the FBI, and the U.S. Department of Homeland Security.
Muslim community leaders were invited to the RCMP headquarters and thanked for their help in foiling the plot.
"The first comment they made, and they encouraged us to make it a talking point, is that, but for the Muslim community's intervention, we may not have had the success we've had," said Hussein Hamdani, a lawyer who was invited to the pre-briefing.
"All Canadians need to understand that the Muslim community in Canada are partners in making Canada safe and secure," Hamdani told Canadian broadcaster CTV. 
The Associated Press contributed to this report.