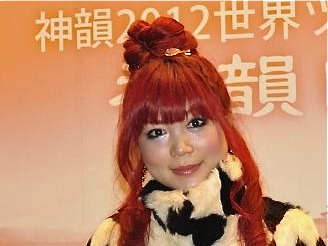 TOKYO—Violinist, Ms. Sinsou, was enthralled by the performance given by Shen Yun Performing Arts New York Company at the Tokyo International Forum on Feb. 14.
Ms. Sinsou said that she felt excited from the opening program to the final closing of the curtain. Her mother was a piano teacher and Ms. Sinsou had learned to play piano and lived in the world of music from the age of two.
Tonight she fell in love with Shen Yun's music, especially the stirring melodies of the two-stringed erhu solo, which she said created ripples in her heart. Ms. Sinsou has played the erhu herself and she especially admired the erhu artist, Xiaochun Qi.
As well as the music, Ms. Sinsou also enjoyed the classical Chinese dance. In the programs such as Lotus Leaves and Sleeves of Silk, she was attracted to the artists' graceful movements and the subtle charm of Chinese culture. She especially admired the soft movements of the artists' hands. "It would be great if I could carry myself this elegantly everyday," Ms. Sinsou said.
She found that the classical stories from the Chinese history were easy to understand. She said: "After watching How the Monkey King Came to Be, I now know the stories of Sun Wukong. I have learned many things from Shen Yun's programs."
After experiencing the colorful and splendid art feast, Ms. Sinsou said she felt inspired to give exquisite music performances herself in the future.
Reporting by Wu Lili
New York-based Shen Yun Performing Arts has three touring companies that perform simultaneously around the world. Following performances in Japan, Shen Yun Performing Arts New York Company will continue on to top venues in Korea and Taiwan, followed by Australia and New Zealand.
For more information, visit ShenYunPerformingArts.org