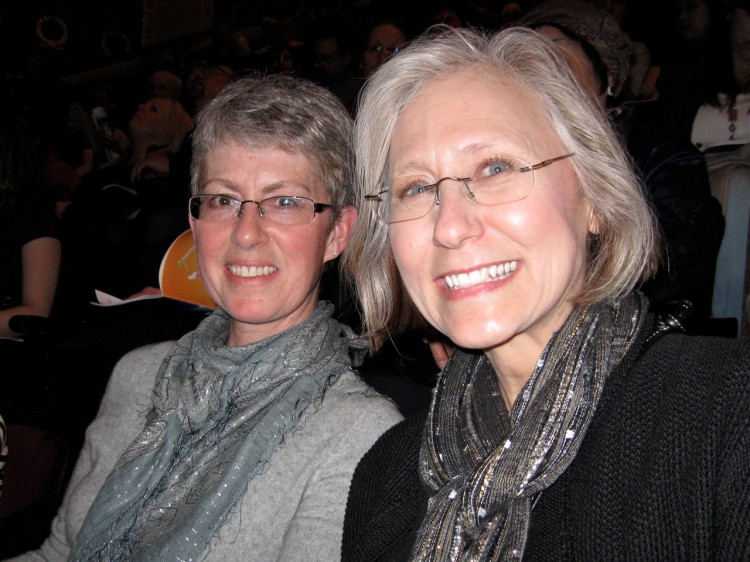 MINNEAPOLIS—"It's very uplifting," said Dottie Doelzaf, liturgical musician, after seeing Shen Yun Performing Arts Touring Company's presentation of ancient China's artistic heritage at The Orpheum Theatre on Saturday evening, March 10. She particularly enjoyed the music played by the Shen Yun Orchestra, saying, "It's great, it's wonderful, a very talented orchestra."
New York-based Shen Yun's mission is to revive 5,000 years of divinely-inspired traditional Chinese culture by way of storytelling through classical Chinese dance, music, and solo vocalists. The Shen Yun Orchestra plays all-original compositions and is a one-of-a-kind ensemble that blends Western strings, percussion, woodwinds, and brass with ancient instruments of the East.
Ms. Doelzaf said she liked the large orchestra. "The pit players are really good and it is fun to hear some of the traditional instruments," she said.
According to the Shen Yun website, part of ancient traditional entertainment included theater and opera singing. A Shen Yun performance includes piano accompanied solo vocalists, award winning tenors and sopranos.
"I really appreciate the accompanist; she was really good," Ms. Doelzaf said. "Technically and expressive, she was very much the equal partner to the singers."
Reporting by Kerry Huang and Cat Rooney.
Shen Yun Performing Arts, based in New York, tours the world on a mission to revive traditional Chinese culture. Shen Yun Performing Arts Touring Company will be at Clowes Memorial Hall of Butler University in Indianapolis for two performances, March 13 and 14.
For more information visit ShenYunPerformingArts.org