Greece's health minister announced new CCP virus restrictions on Wednesday that include a ban on music at commercial venues over the New Year celebrations.
Initially, the new measure targeting the hospitality sector was set to be enforced in early January, but due to a recent rise in daily CCP (Chinese Communist Party) virus cases, Greek authorities confirmed that the restrictions will start early on Dec. 30 at 6 a.m., Greek Travel Pages reported, citing Health Minister Thanos Plevris.
Under further restrictions, entertainment venues like nightclubs and restaurants will be forced to close at midnight, with no standing customers, no music, and a maximum limit of six people per table.
An exception was granted for New Year's Eve when entertainment venues can be opened until 2 a.m., Plevris said, who announced the restrictions at a news conference after more than 21,000 new COVID-19 cases were reported by Greek health officials on Tuesday.
The government has also ordered citizens in the European country to wear face masks again in open spaces and double-mask or use masks offering higher protection like KN95s, targeting health care workers as well as for employees and consumers that use public transport or enter supermarkets.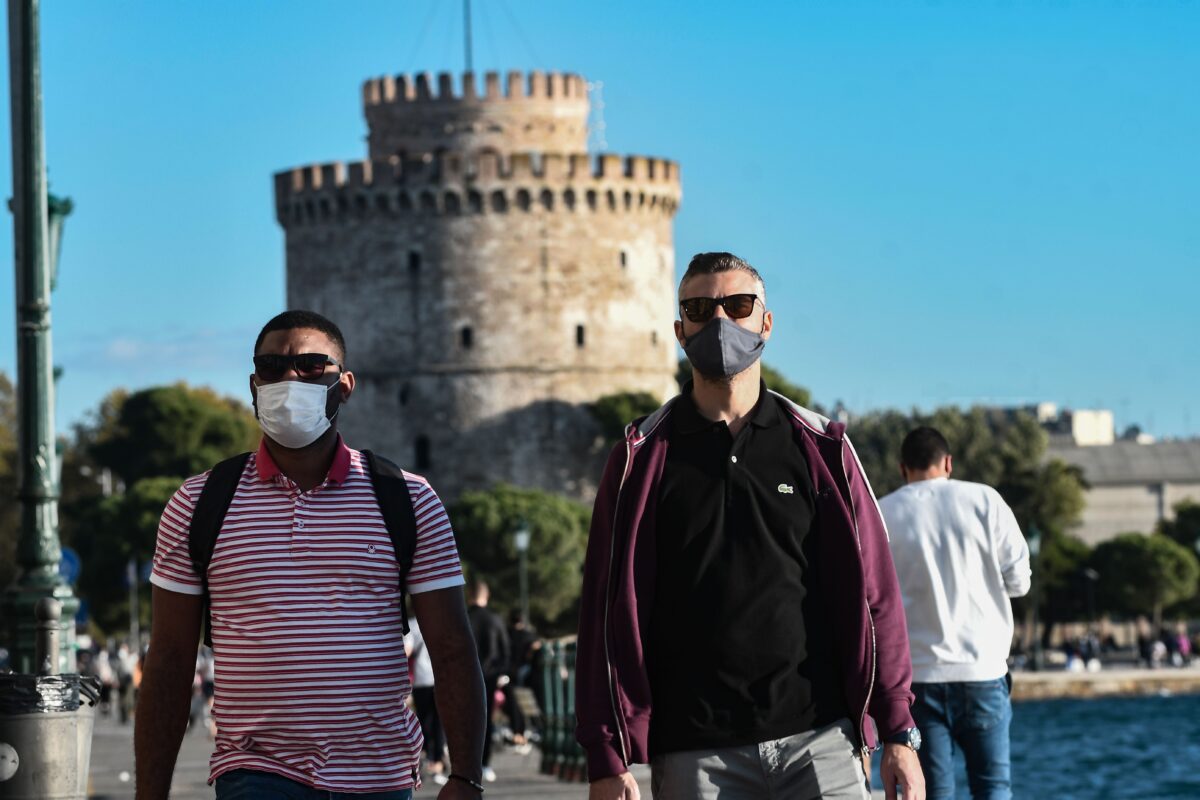 A negative PCR test that was taken 48 hours ahead of visiting hospitals and nursing homes is now also required under the new measures. Additional work-from-home orders for government employees and strict capacity limits at sporting venues have also been implemented.
"Omicron is now the dominant variant in terms of new infections," Plevris said during Wednesday's briefing. "These measures, if they are applied in our entirety, will allow us from mid-January to go back to our normal lives," he claimed.
Similar to Greece, the U.S. Centers for Disease Control and Prevention (CDC) recently announced that the Omicron variant of the CCP virus is estimated to have taken over Delta as the most prevalent strain contributing to new COVID-19 infections in the United States, accounting for 58.6 percent of all strains actively circulating nationwide.
The Omicron variant was first detected by doctors in Africa less than a month ago, and on Nov. 26, the World Health Organization designated it as a "variant of concern." The variant has since been reported in around 90 countries.
CDC officials have said they do not yet have estimates of how many hospitalizations or deaths are due to the Omicron variant. Recent studies have shown that the Omicron variant presents milder symptoms and fewer hospitalizations than earlier strains.
Some U.S. officials, including White House COVID-19 adviser Dr. Anthony Fauci, have said that due to Omicron's high degree of transmissibility, it may lead to more hospitalizations in the coming days.
Isabel van Brugen contributed to this report.
From NTD News