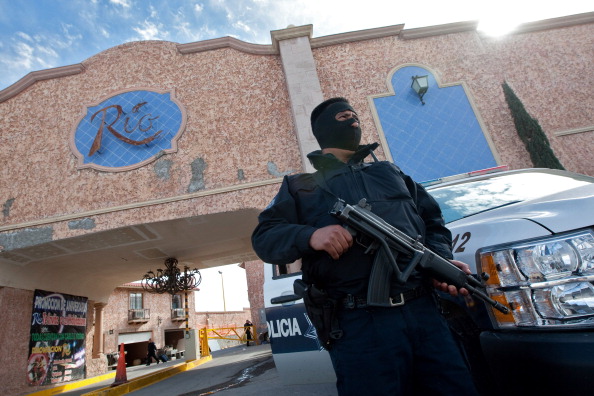 The murder rate has fallen in Mexico's deadliest city, Juarez, in the past year, announced Mexican President Felipe Calderon, saying it has dropped nearly in half compared to the previous year.
"The face and the reality of Ciudad Juarez are changing, we are slowly overcoming injustice," Calderon said, adding that the murder rate has decreased 45 percent since 3,000 murders record in 2010.
Calderon cited job creation and government investment in the city's security as reasons for the drop in murders.
Security firm Stratfor, in a report last month, said that the number murders in Juarez, which is located across the border from the Texas city of El Paso, dropped from 3,111 in 2010 to 1,955 in 2011, while still remaining the most deadly city in Mexico.
Stratfor said the decrease in murders was likely due to a shift in drug cartel-related violence to other Mexican cities and states, including Veracruz, Monterrey, Durango, Nuevo Leon, and Acapulco. 
"The battle lines in Mexico have not been drawn absolutely, and not every entity calling itself a cartel swears allegiance to one side or the other, but a polarization clearly is occurring," Stratfor wrote at the time.
Stratfor and other analysts have suspected that the high murders in Juarez were likely caused by a turf war between the Sinaloa Federation cartel and the Juarez Cartel.