After his son was brutally murdered last year, a father set off two grenades during a court hearing, killing himself, one of the defendants, and injuring 10 in Nikopol, Ukraine, on Thursday, Nov. 30.
The father was apparently frustrated with the court system. It was already the 21st court hearing with the three alleged killers of his son.
"When he heard that the hearing had been postponed again, he stood up and threw a grenade at the three defendants. The second grenade blew up in his hands," said Oleg Groz, the chief officer of the Nikopol Criminal Police, Kyiv Post reported.
Pictures from the scene released by police show the trashed room with blood on the floor, a door half torn from its hinges, and broken windows.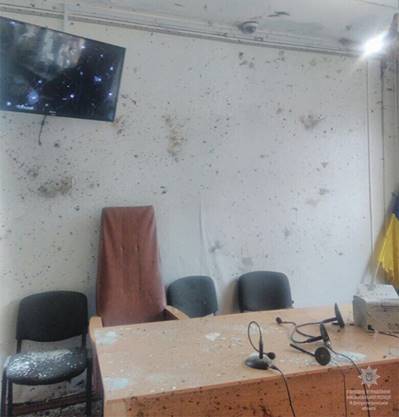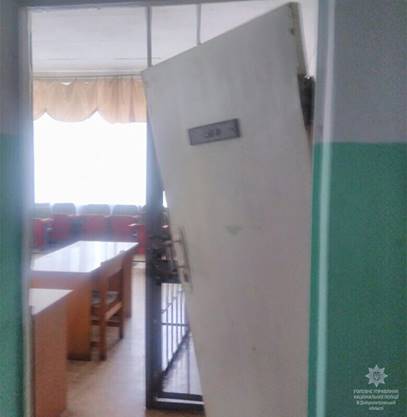 The father died at the scene. Others were injured by shrapnel and taken to a hospital, including the defendants, two convoy officers, a court officer, a public prosecutor, and civilians. One of the defendants later died at the hospital, Groz said.
The hearing concerned a double murder from Feb. 10, 2016, in Nikopol when three men in two cars blocked a car with two businessmen, 25 and 30, in the middle of the day. Using Kalashnikov machine guns the three men opened fire on the blocked car killing both men inside.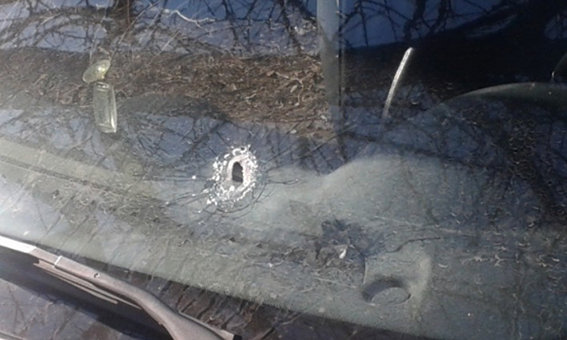 One of the attackers was later apprehended and identified as a 39-year-old local previously convicted for drug trafficking crimes.
Police suspected the attacks were part of a fight over drug trafficking turf.
Police submitted the case to the court in August 2016 and since then there have been 21 court hearings, Groz said.
Ukrainians don't have much faith in their court system, Kyiv Post noted, citing an October survey that showed 47 percent of respondents didn't trust the court system and only 1.3 percent said they trusted it fully.
While you're here… Share!
We work hard to deliver the most important and interesting news every day for you, but would like to ask a little favor in return: Would you please share this story with your friends? You can just click the share button below. Thank you!