The number of murders significantly increased in the United States in 2020, particularly in major metropolitan areas, according to newly released crime data.
Cities with a population of 1 million or more saw a roughly 32 percent increase in homicides, according to figures released by the FBI that are drawn from local sources. While every area, including rural counties, saw jumps in homicides, the biggest increases were in cities, especially in cities with 100,000 residents or more.
Overall, the number of homicides spiked to over 20,000. That's 4,000 more than the year prior and the highest total since 1995, according to an analysis from the Law Enforcement Legal Defense Fund.
The data confirms a report released last month showing homicide rates in a sample of 34 cities were 30 percent higher in 2020 than in 2019.
Researchers said the sample suggested the national murder rate increase was likely to exceed the previous largest single-year increase of 13 percent in 1968.
Experts believe the rise in killings can be linked to stressors introduced or exacerbated by situations stemming from the COVID-19 pandemic.
"Homicides are linked to all the pandemic conditions: the higher unemployment, mental, emotional, physical, financial stress, and then that's concentrated in areas that typically contain higher amounts of poverty," Christopher Herrmann, assistant professor at the City University of New York's John Jay College of Criminal Justice, told The Epoch Times.
"Schools are closed, people are out of work, [there's reduced] law enforcement, due to either illness within the rank and file of agencies, the weakened staffing, to officers no longer engaging proactively in community policing, no after-school programs, no sports—I think the combination of all of that just caused an incredible spike of gun violence," said Lisa Dadio, director of The Center for Advanced Policing at the University of New Haven.
The murder rate increased as the year went on, according to the newly released statistics, supporting the theorized link to the pandemic and related restrictions.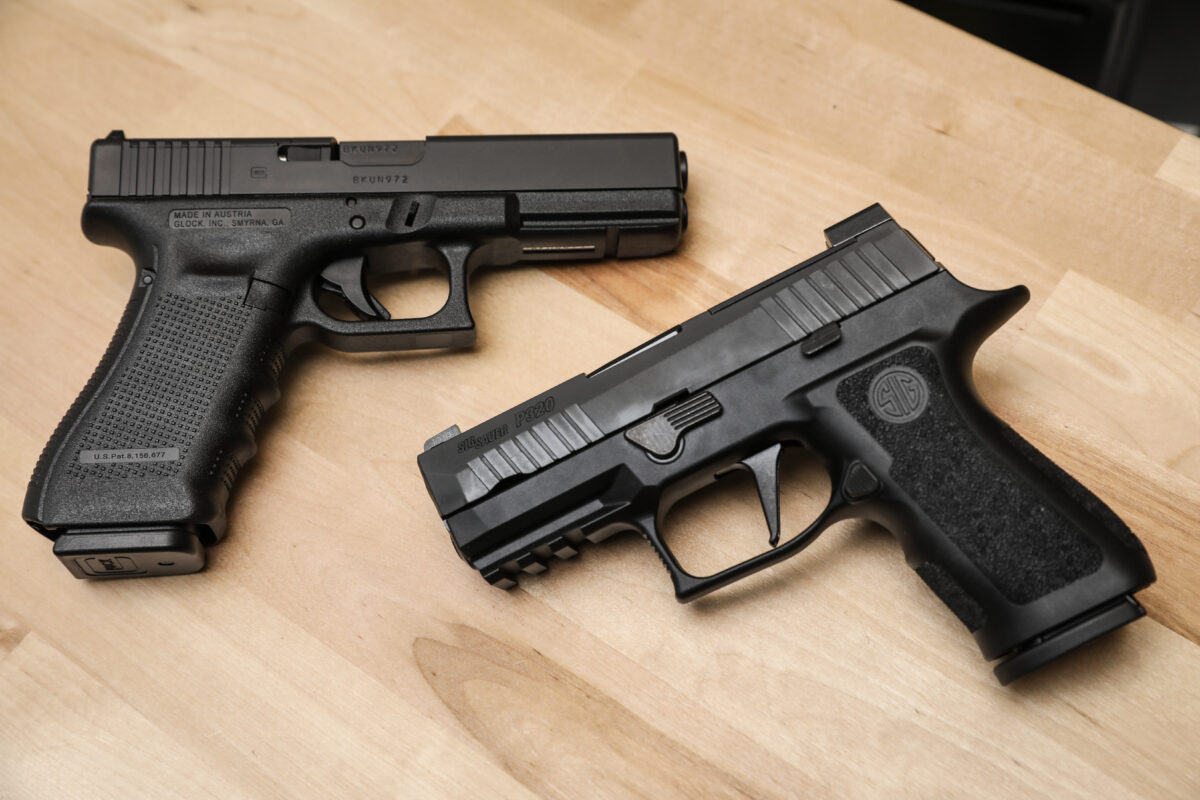 New York City alone reported 149 more murders in 2020 than in 2019, a 46 percent increase. Chicago saw 774 murders, up from 506, a jump of more than 50 percent. Los Angeles recorded 350 killings, up 38 percent to the highest level since 2008.
Many Americans last year suffered through harsh restrictions amid the CCP virus pandemic. Those restrictions didn't lead to lower death tolls, although they did empty out normally bustling areas.
Kenneth Gray, a senior lecturer at the University of New Haven's Criminal Justice Department, said the reasons behind the increase in murders aren't clear, but there are some guesses.
In addition to more people being unemployed, "you have lockdowns, so there's less people out on the street to act as guardians to stop actions from happening," he told The Epoch Times.
"When a crime happens, you have to have a victim at a location, you have to have a person that wants to commit a crime, and you have to have a lack of a guardian, and a guardian, in this case, means somebody that can either see what's going on or intervene and stop it from happening," he said. "And during the pandemic, during the lockdown, there's not as many people out and about, and so there's not as many people that could interfere with some event like this from happening."
Police departments being defunded, threatened with funding cuts, or with having their ability to carry out their duties cut back or erased, also likely played a factor, according to Gray.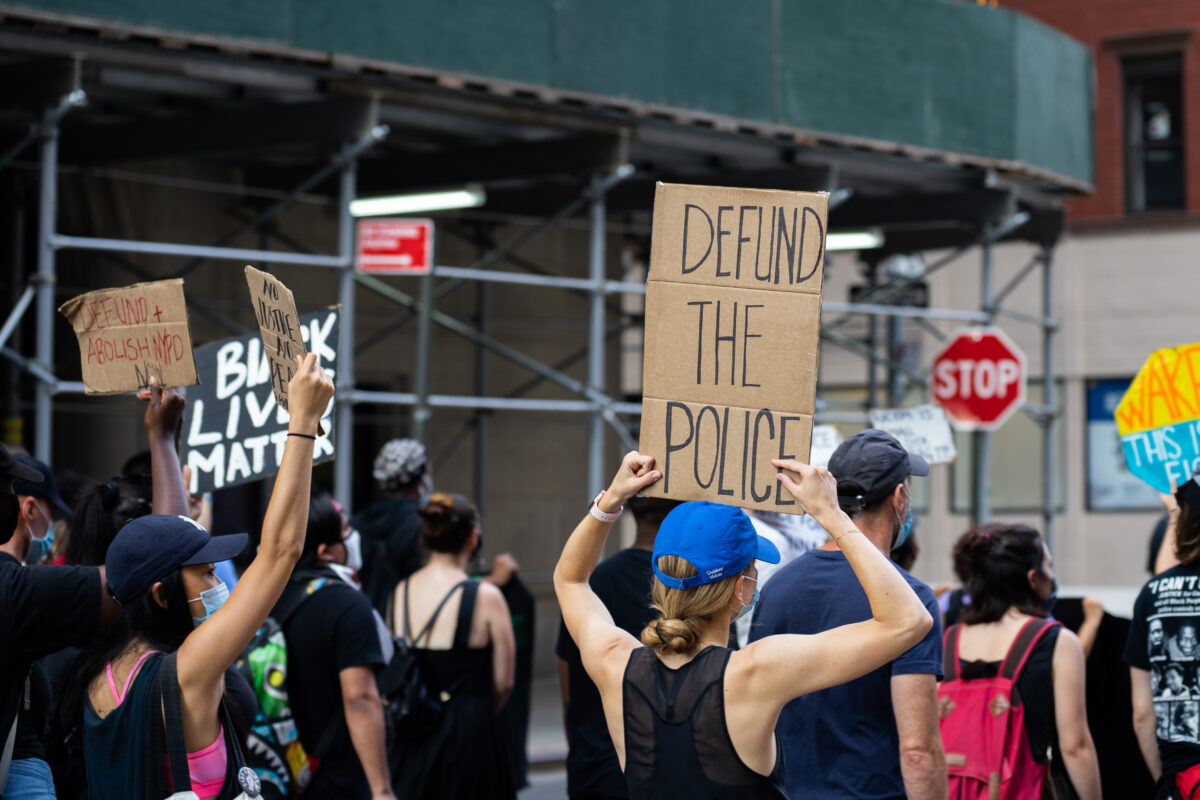 Cities across the United States slashed police funding either immediately or in upcoming budgets. New York City, for example, cut $1 billion from the NYPD's budget. Officials in Portland, Oregon, where murders skyrocketed in 2020, cut $15 million from police funding. Mayor Ted Wheeler recently asked the City Council to approve $2 million to invest in police amid the murder wave.
But police officers are usually aiming to solve murders, not stop them, Tio Hardiman, CEO of Violence Interrupters, told The Epoch Times.
Hardiman's group leverages local connections and utilizes face-to-face appeals to try to prevent killings from taking place.
In one recent case in Chicago, a man on parole who was allegedly peeping on his neighbor's wife was confronted by the neighbor. The man brandished a firearm and threatened to kill him. Hardiman was called and was able to get the man's grandmother and contacts to convince him to stand down.
"We need specially, highly trained individuals that know how to intercept whispers on the street level in order to stop the killing on the front end," Hardiman said. "Because everybody's in response mode."
Hardiman, who also is an adjunct professor of criminal and restorative justice at North Park University, called for approaching gun violence as a public health epidemic, with a major focus on convincing young people to push for peace among their peers.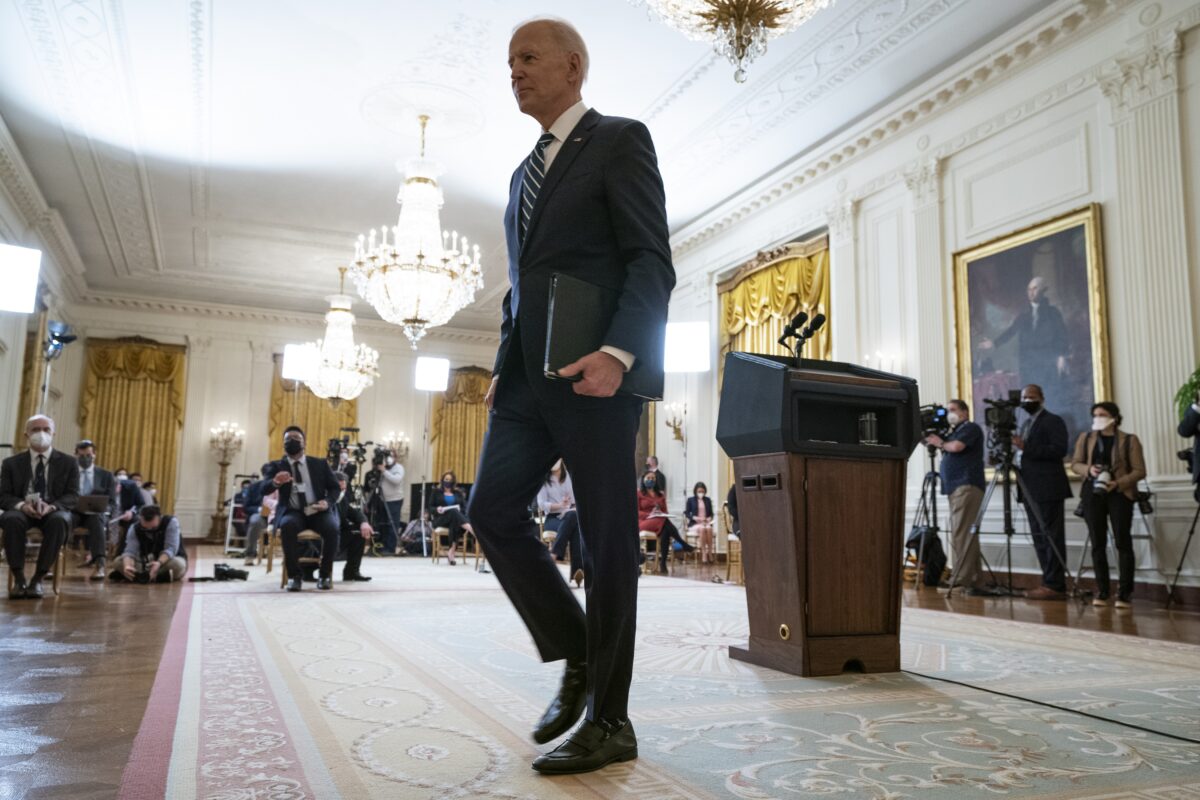 At a federal level, Democrats are angling for new gun control measures following two recent shootings. President Joe Biden is planning to take executive action, while Senate Majority Leader Chuck Schumer (D-N.Y.) and House Speaker Nancy Pelosi (D-Calif.) are crafting gun legislation proposals.
Experts were divided on whether new restrictions would have much of an impact.
Herrmann says that there's solid research showing states that have harsher gun control laws have lower rates of homicide. Examples of laws that work, he asserted, are a mandated waiting period for seven or 14 days and so-called red flag bills, which allow a neighbor or relative to alert authorities to potential wrongdoers, which can lead to guns being seized.
Dadio disagrees.
"The majority of people that are committing these types of crimes that we're seeing, gun homicides, they're not getting the gun legally anyway," she said, noting that many shooters are criminals who are already barred from purchasing or possessing firearms.
"Chicago is probably a classic example of that. They have some of the strictest gun control laws in the country and have forever, and yet they continue to be plagued by horrific gun violence."