Prosecutors in Kentucky said they're charging a man with murder in a head-on traffic collision that killed five family members.
Daniel Greis, 57, of Independence, Kentucky, is facing five murder charges stemming from the crash last week, according to Kenton County Commonwealth's Attorney Rob Sanders, CBS News reported on Thursday. The crash took place on Oct. 26.
Greis admitted that he'd consumed alcohol and marijuana before driving on the day of the collision, according to an arrest warrant, WLWT reported.
Rodney Pollitt Jr. and Samantha Malohn, along with their three children—Cailie Pollitt, Brenden Pollitt, and Hailieann Pollit—died in the crash.
Kentucky man facing murder charges in crash that killed family of 5: https://t.co/0FmM4w89HL pic.twitter.com/eRyOTi4343

— 48 Hours (@48hours) November 2, 2017
Sanders said police investigators determined that Greis was attempting to pass another car in a no-passing zone—a double-yellow line—when he collided head-on with the Honda Accord that was carrying the family.
The death penalty will not be sought.
"In this case, I don't think anyone is claiming Mr. Greis intended on killing anyone, only that his actions were in such disregard for human life that they rise to the level of wanton murder," Sanders told Cincinnati.com.
Greis was critically injured in the accident, WLWT reported.
Kentucky high school sweethearts, their 3 children killed in crash https://t.co/hJEsRzKfS1 pic.twitter.com/xNGI0qBfXm

— KMBC (@kmbc) October 29, 2017
He told police that he was golfing in Campbell County and was driving to Independence when he crashed, the police report stated.
The report noted, "Greis also admitted to consuming alcohol and marijuana earlier in the day. First responders noticed the smell of alcoholic beverages coming from Greis."
Greis's blood-alcohol level was between .083 and .092, records from the University of Cincinnati Medical Center show, as reported by the station.
"I'm not sure we'll ever know what he was thinking," Sanders added to Cincinnati.com. "What made him think that passing someone on the curvy country road after having consumed marijuana and alcohol was a good idea? But five people paid greatly for that decision."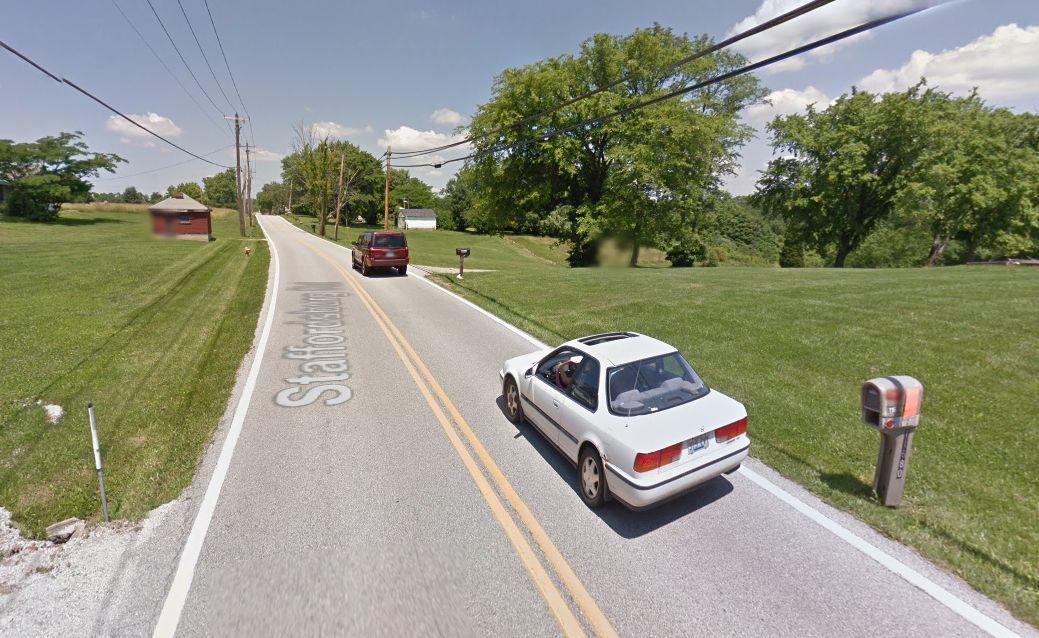 The Greis family released a statement in the aftermath of the accident: "The family of Daniel Greis deeply regrets the tragedy which occurred last Thursday. There are no words that can fully express the sincere sympathies felt for the loved ones of Rodney, Samantha, and their three children. Along with our community, we are praying for all involved and affected by this tragedy."
It's unclear if Greis has an attorney. He's still in the hospital, as of Nov. 2.
The fatal accident took place in the 11700 block of Staffordsburg Road in Kenton County.
A GoFundMe page was set up for the family that was killed, and it has raised just over $32,000. "We are still very short to cover funeral costs, your continued support is very appreciated," it stated.