White House acting chief of staff Mick Mulvaney said that his remarks about a review of military aid to Ukraine were twisted by the media, accusing reporters of misconstruing the comments to try to aid the impeachment efforts against President Donald Trump.
"Once again, the media has decided to misconstrue my comments to advance a biased and political witch hunt against President Trump," Mulvaney said in a statement late Oct. 17.
"Let me be clear, there was absolutely no quid pro quo between Ukrainian military aid and any investigation into the 2016 election. The president never told me to withhold any money until the Ukrainians did anything related to the server," he added, referring to the Democratic National Committee server. "The only reasons we were holding the money was because of concern about lack of support from other nations and concerns about lack of support from other nations and concerns over corruption."
"There never was any condition on the flow of the aid related to the matter of the DNC server," he said. The server was breached in 2016. Crowdstrike, a cybersecurity firm, examined it and said it was hacked by Russians. No law enforcement agency has examined the server.
Mulvaney said during a press conference earlier Thursday that the review of military aid "had absolutely nothing to do with [Joe] Biden." The former vice president and his son were mentioned by Trump during a call with Ukrainian President Volodymyr Zelensky in July. Trump asked Zelensky to "look into" the server and the Bidens.
Joe Biden said last year that while vice president in 2016, he threatened to withhold $1 billion in aid unless then-Ukrainian President Petro Poroshenko ousted the country's top prosecutor, Viktor Shokin, who was probing the Ukrainian energy company Burisma. Hunter Biden sat on the board of Burisma from 2014 to 2019.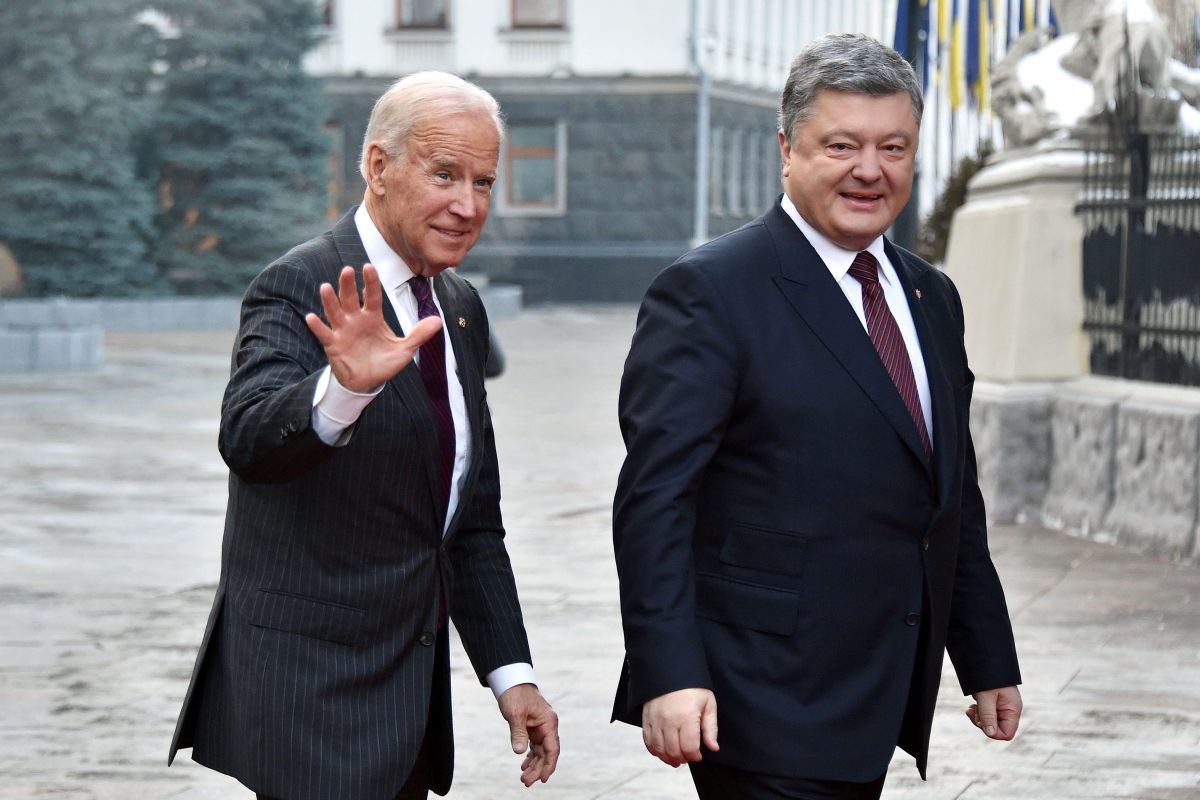 During the press conference, Mulvaney was asked about the United States reviewing aid apportioned for Ukraine before ultimately sending it on time.
"President Trump … doesn't like spending money overseas, especially when it's poorly spent. That is exactly what drove this decision. I've been in the office a couple of times with him talking about this. He said 'Look, Mick, this is a corrupt place,'" Mulvaney told reporters.
"When we cut the money off, before the money actually flowed … we actually did an analysis of what other countries were doing in terms of supporting Ukraine. And what we found out, I can't remember if it's zero or near-zero for lethal aid. You've heard the president say this, we give them tanks and the other countries give them pillows," he continued.
"As vocal as the Europeans are about supporting Ukraine, they are really, really stingy when it comes to lethal aid. They aren't helping Ukraine, and still to this day they are not. Those are the driving factors. Did he also mention to me in pass the corruption related to the DNC server? Absolutely. No question about that. But that's it. And that's why we held up the money."
Mulvaney was asked if the requested probe into the DNC was part of the decision to hold up the aid.
"The look back to what happened in 2016 certainly was part of the thing that he was worried about in corruption with that nation," Mulvaney said. The aid "ultimately then flowed."
He said a report claiming that it would be illegal if the administration didn't pay out the money was not quite correct.
"We were concerned about over at the OMB about an impoundment," he said. When Congress apportions money, agencies have to spend it, according to some interpretations. "We knew that that money either had to go out the door by the end of September, or we had to have a really good reason not to do it. And that was the legality of the issue," he said.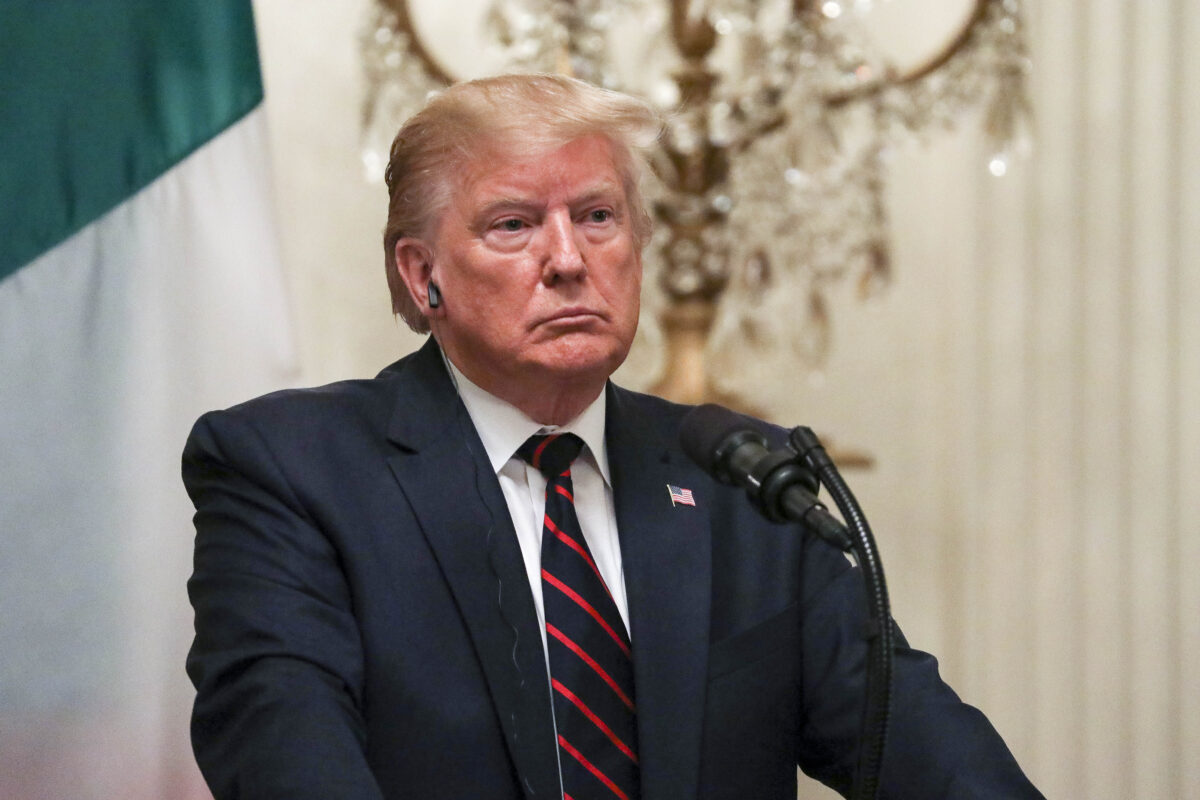 A reporter alleged that it was "quid pro quo," prompting Mulvaney to respond, "We do that all the time with foreign policy."
"We were holding up money at the same time for the Northern Triangle countries so that they would change their policies on immigration," he added.
Democrats said Mulvaney's comments made Trump's situation "worse."
"Things have just gone from very, very bad to much, much worse," House Intelligence Chairman Adam Schiff (D-Calif.) told reporters in Washington.
Schiff is one of three House chairmen tasked with leading the impeachment inquiry into President Donald Trump.
Schiff said the idea of withholding military aid is "a phenomenal breach of the president's duty to defend our national security."
Rep. Eric Swalwell (D-Calif.) a member of the House Intelligence Committee, said Mulvaney "co-signed the president's confession."