The El Paso Police Department said one suspect was in custody after a mass shooting in the city on Aug. 3.
While the city's mayor said earlier Saturday three suspects were in custody, El Paso police spokesman Enrique Carrillo said only one was arrested, reported the Associated Press.
The reason behind the discrepancy wasn't clear.
Witnesses reported seeing multiple shooters, the department said in a previous statement. Carillo told reporters in the early afternoon that the situation was contained except for an area at the Cielo Vista Mall, which sits near the Walmart where at least some of the shootings took place.
More than 20 people were killed or wounded, Carillo said.
BREAKING: Law enforcement has taken *multiple* suspects into custody over the tragedy in the El Paso Walmart pic.twitter.com/WjcGDiMiag

— Ryan Saavedra (@RealSaavedra) August 3, 2019
⚠Video from inside JCPENNY in Cielo Vista Mall as it was being evacuated, due to an active shooter in the area.
Video: Victoria Balderrama pic.twitter.com/7v67DL4mPG

— Celina Renae Quintana (@KTSMCelina) August 3, 2019
A man who was shopping at the Cielo Vista mall describes hearing gunshots and fleeing with other shoppers, including some children. pic.twitter.com/ET8GT6nKh7

— MSNBC (@MSNBC) August 3, 2019
Video footage from someone inside a J.C. Penney in the mall showed law enforcement officers ordering people to keep their hands raised as they evacuated the store.
The mall is located about one-mile driving distance from the Walmart, with a west side entrance much closer.
Witnesses said gunshots rang out inside Walmart and at least one person collapsed to the ground.
One witness told KVIA that they were near the Walmart when they saw people exit the store covered in blood. He said he saw one body on the ground with a serious injury. Another witness added that she was in J.C. Penney when people were told a shooting happened and that they were evacuated from the exit at Dillard's.
Another man told MSNBC that he was shopping inside the mall when he heard gunshots and took cover before fleeing the mall.
Witness Rey Holgin told CBS that he was close to entering the Walmart when he heard at least 10 gunshots.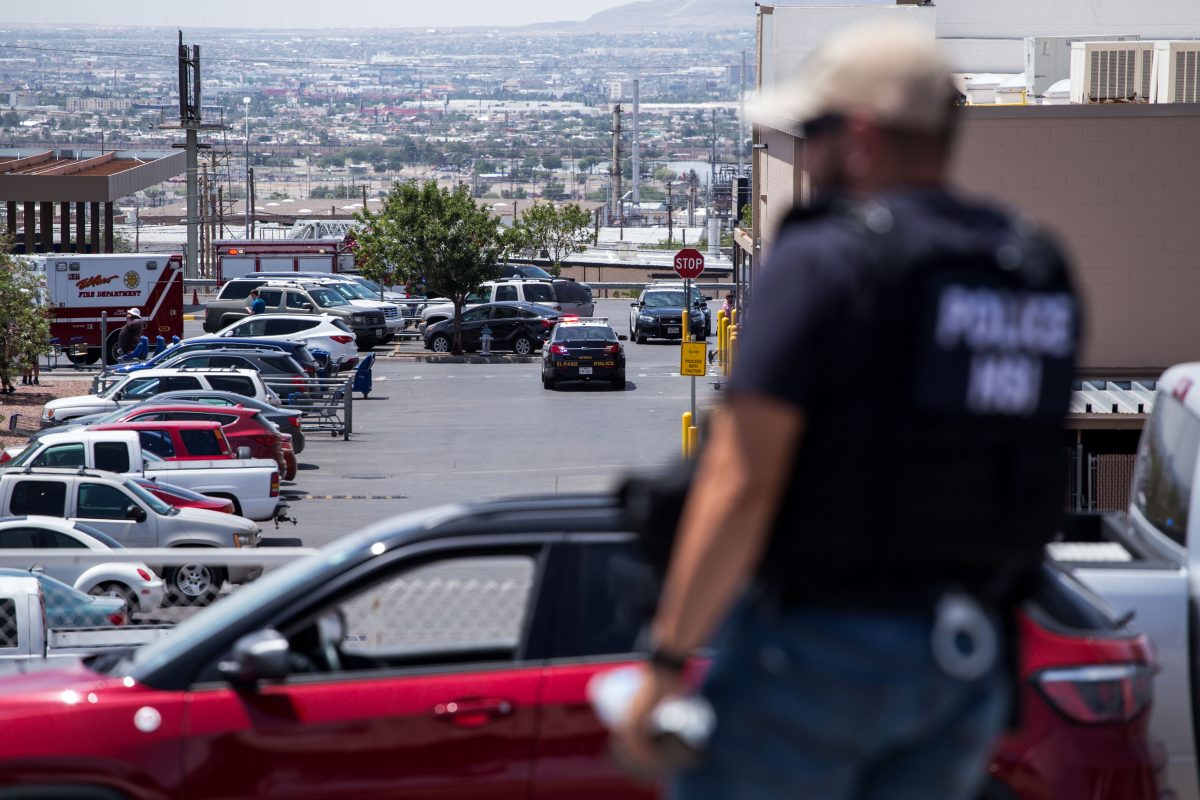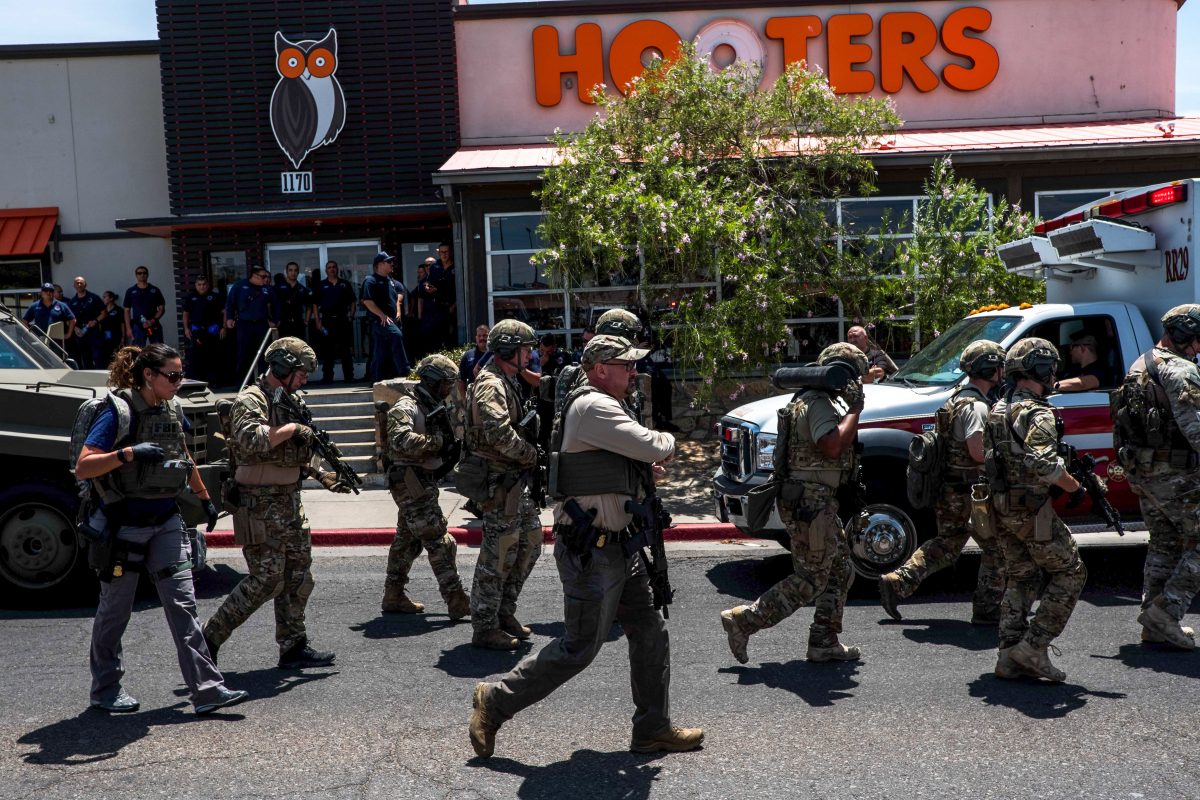 He said he thought he saw two people with guns and that one person, an elderly woman, collapsed, but he was unsure if she was shot.
Reactions came from people following the story across the nation, including former Texas Rep. Robert "Beto" O'Rourke, who represented El Paso in Congress.
"Truly heartbreaking. Stay safe, El Paso. Please follow all directions of emergency personnel as we continue to get more updates," he wrote on Twitter.
Texas Gov. Greg Abbott added on Twitter: "In El Paso, the Texas Dept. of Public Safety is assisting local law enforcement & federal authorities to bring this tragedy to the swiftest & safest possible conclusion. We thank all First Responders for their courageous response & urge all area residents to remain safe."
President Donald Trump was briefed on the shooting, the White House said, and spoke with both Abbott and Attorney General William Barr.