Former special counsel Robert Mueller attended a church service next to the White House on March 24 as the nation waited to learn the findings of his final report on the investigation of alleged collusion between the Trump campaign and Russia.
Mueller and his wife Ann attended a church service at the St. John's Episcopal Church across from the White House, setting up for photographs of Mueller and the White House.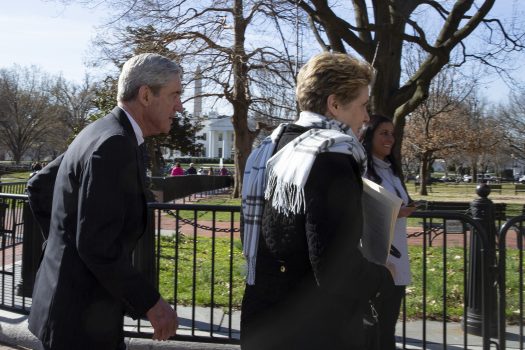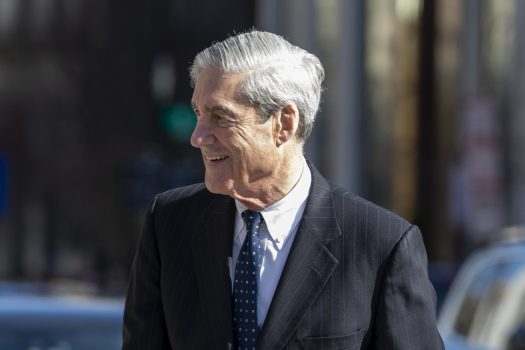 Attorney General William Barr announced on March 22 that Mueller had submitted his final report on the special counsel investigation.
Barr noted that the special counsel will produce no further indictments and that the Justice Department did not overrule any of Mueller's requests over the course of the nearly two-year investigation.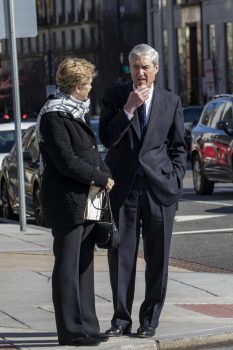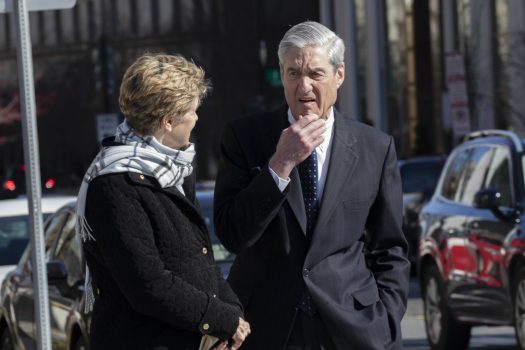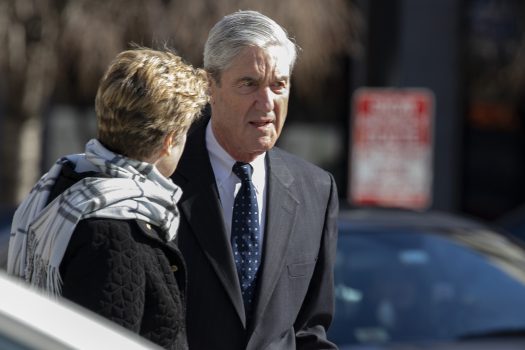 President Donald Trump was at the Mar-a-Lago resort in Florida when the pictures of Mueller were taken on March 24. The president has not addressed the news that Mueller has concluded his investigation.
Trump issued a pair of Twitter messages the same morning, one wishing a good morning and another containing his campaign slogan, "Make America Great Again."
Mueller is a regular attendee at the church according to The Washington Examiner. Trump and First Lady Melania Trump attended the same church a week before Mueller.
In a letter to lawmakers, Barr wrote that he would brief Congress on the principal findings of the report this weekend. Sources told The Hill that Barr could send lawmakers the summary of Mueller's findings by the end of the day on March 24.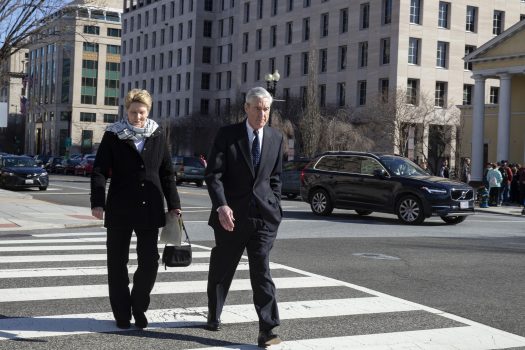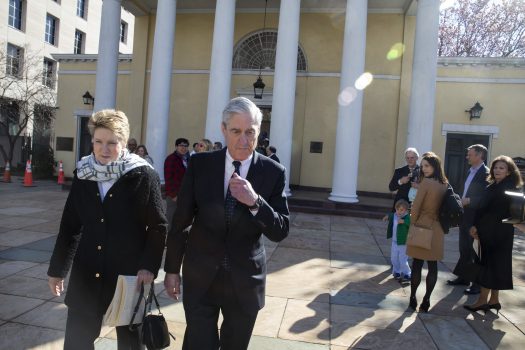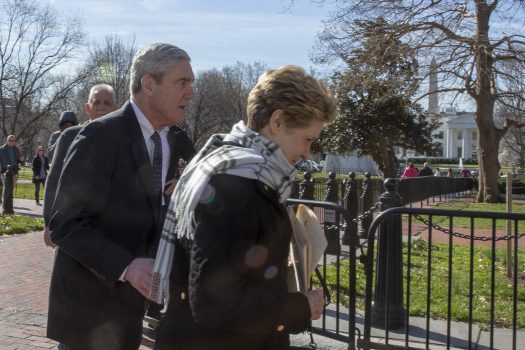 House Speaker Nancy Pelosi (D-Calif.) told fellow Democrats on March 23 that she will reject a classified briefing on the contents of the report, according to a person familiar with the discussion.
Pelosi told 120 House Democrats on a conference call that she would decline any classified briefing on the report in favor of an unclassified briefing that would allow lawmakers to discuss the details publicly. Pelosi also called Barr's offer to provide Congress with a summary of the findings "insufficient."
Pelosi also called on Barr to not provide a "sneak peek" of the report to the White House. White House spokesman Hogan Gidley confirmed that the White House has not yet received or been briefed on the Mueller report as of the morning of March 24.
Mueller did not charge anyone for conspiring with Russia. Barr's statement specified that the special counsel plans no additional indictments.
Both Democrats and Republicans are calling for the full contents of the report to be made public. Trump has also said the report should be released.
The special counsel brought charges against 34 people and three companies during his investigation, with prison sentences for some of Trump's former aides such as campaign chairman Paul Manafort and longtime personal lawyer Michael Cohen. None of those charges, however, directly related to whether Trump's campaign worked with Moscow.
Reuters contributed to this report.