MTA Introduces New Bus Routes Serving LaGuardia Airport
September 7, 2013 9:49 am Last Updated: September 7, 2013 9:49 am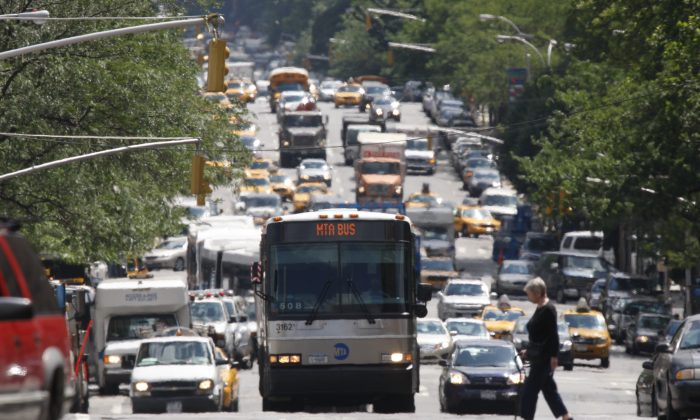 NEW YORK—Starting this Sunday, Sept. 8th, the Metropolitan Transportation Authority (MTA) will have two new bus route options and an extension of an existing route for commuters in Brooklyn and Queens. The new routes will provide a more efficient way to reach the LaGuardia Airport.
"We always want to better serve our customers by strengthening service whenever we have sustainable resources to do so," said MTA Chairman and CEO Thomas F. Prendergast, in a release.
These services are part of the $29 million investment by the MTA that was announced last summer.
A new Q70 Limited route will operate 24 hours, seven days a week, as a full-time, limited-stop, bus connection between the LaGuardia Airport and regional transit hubs.
According to the MTA, the Q70 will reduce travel time for airport passengers and workers who travel from Jackson Heights by more than 40 percent. This connection is now estimated at 35 minutes.
Another new route, B32, will operate between the Williamsburg Bridge Plaza and the Court Square—23 Street station on the E and M lines in Long Island City. These waterfront areas in Williamsburg and Greenpoint have experienced significant growth over the past years, according to the release.
The B67 will extend its services starting on Monday, Sept. 9, and will be running to the Brooklyn Navy Yard from 5 a.m. to 7 p.m. on weekdays. This extension will help service the Brooklyn Tech Triangle, an increasingly growing area of economic activity, including Downtown Brooklyn, the District Under the Manhattan Bridge Overpass (DUMBO), Vinegar Hill and the York Street station on the F line.