Four illegal immigrant members of MS-13, the notoriously violent gang, pleaded guilty in two murder cases that involved the murderers cutting the victims' heads off.
Both murders took place in Maryland, which has seen a flood of illegal aliens and violent crime stemming from the MS-13 gang.
Jennifer Rivera-Lopez, a 21-year-old Annapolis woman, was discovered buried in a secret grave in a park in Crownsville in Sept. 2017.
According to the plea agreement, one of the four who pleaded guilty, Ronald Mendez-Sosa, 21, reached out to Rivera-Lopez on social media. They met up under the guise of a date.
But the plan was for MS-13 to kill Rivera-Lopez "due to her association with the rival 18th Street gang," according to the agreement, reported the Capital Gazette.
Brenda Argueta, 20, lured Rivera-Lopez into a car. Shortly after, several other MS-13 members forced Rivera-Lopez into another vehicle and took her to the park, where she was attacked by gang members wielding machetes and knives who eventually decapitated her.
Ervin Arrue-Figueroa, 20, and Francisco Ramirez-Pena, 24, also admitted to participating in the brutal killing.
Mendez-Sosa also pleaded guilty to being involved in the murder of Neri Giovani Bonilla-Palacios, 17, who was found dead on Oct. 3, 2017, in Annapolis.
Mendez-Sosa said that he and other gang members thought the victim was posing as a member of a different branch of MS-13 and/or helping the 18th Street gang so they targeted him for death.
They invited him to a park and attacked him with a hammer and a machete before decapitating him.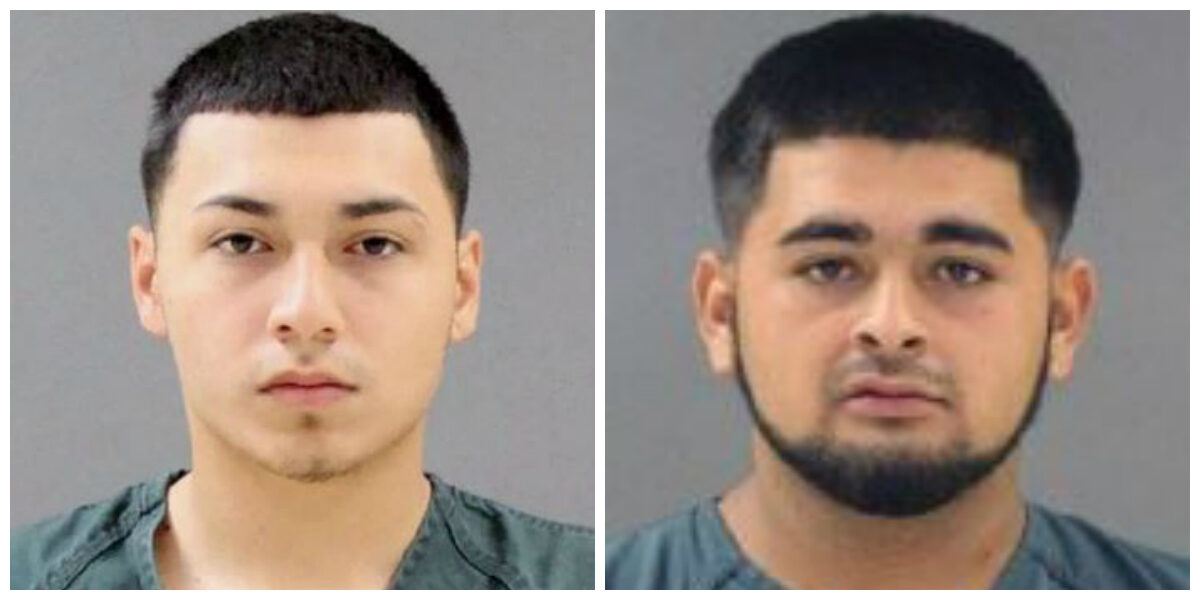 Ramirez-Pena and Arrue-Figueroa also pleaded guilty to selling marijuana for MS-13, while Argueta admitted she helped extort fees from local businesses in a mafia-style shakedown.
The guilty pleas came more than a year after the Immigration and Customs Enforcement agency announced that 24 alleged MS-13 members were facing federal indictment for violent racketeering, murder, and money laundering conspiracies.
The six-count indictment alleged that from 2015 and continuing through 2017, MS-13 members and associates engaged in racketeering activity that included murders, conspiracies to commit murder, attempted murders, extortion, robbery, kidnapping, drug trafficking, and money laundering.
The members murdered five people in Frederick, Anne Arundel, and Montgomery Counties, dismembering three of the victims, according to the indictments. The defendants allegedly plotted to kill another eight individuals. They maimed and assaulted one person, shot another, and kidnapped and threatened a third.
"MS-13 is one of the most violent and ruthless gangs on the streets today. Working with our state and local partners, and using the tools of our Organized Crime Drug Enforcement Task Forces, we are determined to dismantle this organization to make our communities in Maryland safer," U.S. Attorney Robert Hur said in a statement at the time.
"MS-13 is ravaging communities throughout the United States with brutal violence, recruiting children to their murderous ranks, destroying families, and leaving behind countless victims," said Acting Assistant Attorney General John Cronan. "This indictment—which charges two dozen alleged MS-13 members with senseless acts of violence—is the latest example of the Department of Justice's unwavering commitment to combating violent gangs that prey on communities, whether in Maryland or elsewhere in our country."