A member of the notorious transnational gang, MS-13, was arrested over the weekend in California after traveling north with the migrant caravan and illegally entering the country, the U.S. Customs and Border Protection agency said on Nov. 28.
Border Patrol agents encountered the man just east of the Calexico Port of Entry and suspect him of entering the United States illegally.
The man, later identified as 29-year-old Jose Villalobos-Jobel, admitted to being a Honduran citizen and active gang member with MS-13, short for Mara Salvatrucha 13.
Villalobos-Jobel told agents he traveled from Honduras to the southern U.S. border with the migrant caravan. A group from the caravan rushed the border on Sunday, forcing American officers to fire tear gas to disperse the mob.
An estimated 8,500 migrants have crowded into Tijuana, just south of the border, as President Donald Trump works to prevent them from entering the United States.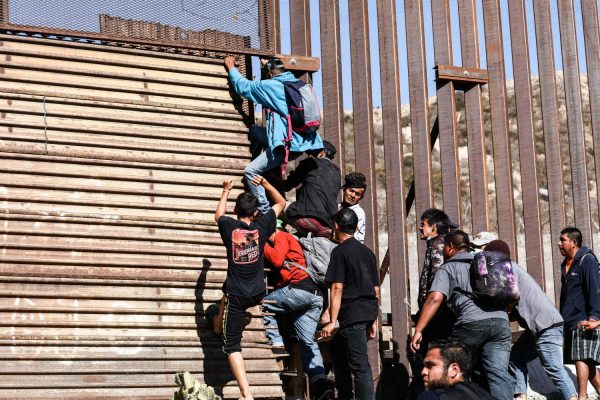 Trump has noted that the migrants already rejected an asylum offer from Mexico and that confirmed criminals and gang members are among them.
Department of Homeland Secretary Kirstjen Nielsen said on Nov. 27 that the caravan members are "predominately male" and that 90 percent aren't eligible for asylum. She said that the department has confirmed there are over 600 convicted criminals traveling with the main caravan, including people known for rape, drug crimes, and child abuse.
Hundreds of migrants involved in the border rush were identified and will be deported, Mexico said on Monday.
The U.S. Customs and Border Protection said that the confirmed MS-13 member will also be deported.
"How many more gang members & criminals are among caravan members? Without interdiction there is no way to know," the agency said on Twitter.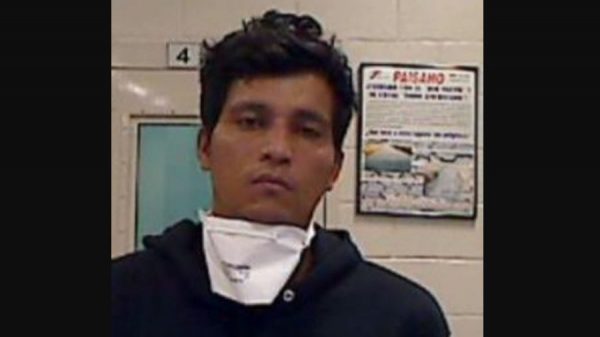 Trump Comments on Situation
Trump has threatened to permanently shut the border, a threat he emphasized on Tuesday during a roundtable with Mississippi law enforcement leaders.
"Some are very violent, and have been very violent, and have been very dangerous to the police and to the Border Patrol," he said of the migrants. "And we don't want—frankly, we don't want those people in our society. You know, we just said, 'Look, if they come over here, we're going to apprehend them and we're going to close the border.' That's not really been done to extent that I am doing it because I mean it, and I'll close it for a long time."
He said that another border rush would prompt him to close the border.
He also said that funding for the border wall is very important and noted that officers quickly closed the breach that was opened by migrants on Sunday.
"We took care of it very nicely, quickly, and apprehended those that breached. The small breach was in one area where the wall wasn't quite built yet; it wasn't completed. But the areas that have been completed have been very, very strong," he said.
"And when people look at what's going on on the border … they agree with what we are doing very strongly."