A female MS-13 gang member was sentenced to 40 years in prison for her involvement in the slaying of a 15-year-old girl in Fairfax County, Virginia.
Venus Romero Iraheta, 18, was convicted of murder in January in the 2017 killing of Damaris Reyes Rivas. She pleaded guilty to charges of first-degree murder, abduction, and criminal street participation, Fox News reported.
Iraheta was among 10 MS-13 members and associates who met Reyas Rivas, a 15-year-old who was a student at Watkins Mill High School in Gaithersburg, Maryland.
According to a translator, Iraheta said she told Reyes Rivas: "'You're going to remember me until the day we see each other in hell. Don't forget my name.' And I told her my full name and I told her my nickname. And I told it to her and I told her to never forget who I was. I told her, 'Someday, we were going to see each other again,'" Fox reported.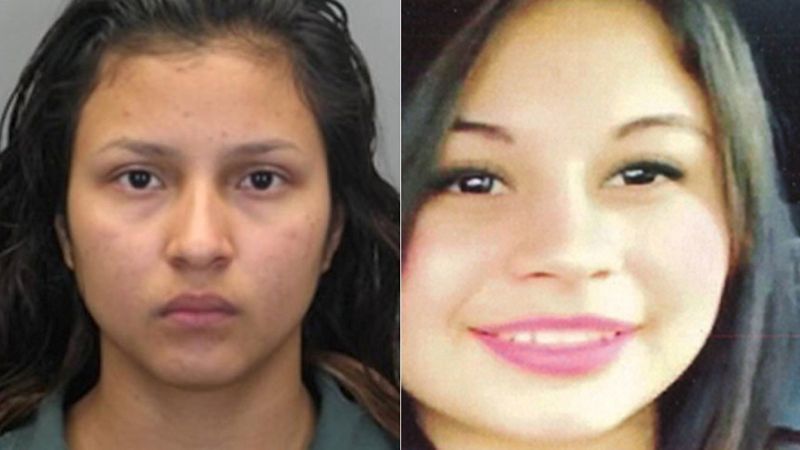 An officer then asked her what happened next, and she replied: "I killed her."
Iraheta confessed to stabbing Reyas Rivas 13 times and cutting off one of her tattoos. "I remember that before stabbing her, Jose Torres told me to cut her tattoo off," she said, according to NBC Washington.
"I want to say to this young lady that she destroyed my life," Maria Reyes, Reyes Rivas' mother, told Iraheta, Fox reported. "She destroyed the life of my daughter. She didn't owe anything to you. My daughter is not in hell, as she said. She's in heaven. She has shown me that in my dreams. … Hell will be lived by you, not by her."
Iraheta said in court that she would "give my life to bring her back. I am sorry," NBC Washington reported. She also cried in court.
Fairfax County Commonwealth's Attorney Ray Morrogh, however, told NBC that her sobs were "crocodile tears."
The Washington Post reported that Reyes Rivas was lured to Lake Accotink Park by members who wanted to smoke marijuana. She was then met by 10 gang members between the ages of 15 and 21.
Video footage shows the mob interrogating her before forcing her to stand naked in below-freezing temperatures. Another video shows her lying dead on leaves, the Washington Post reported. In that video, a gang member is seen jamming a stick into her neck.
All 10 MS-13 members have been convicted in the case.
MS-13 is also known as Mara Salvatrucha and is based in El Salvador. Many MS-13 gang members in the United States are illegal immigrants.
In a separate case, evidence showed a trial showing that branches or "cliques" of MS-13 operate throughout nearby Prince George's County, Montgomery County, and Frederick County, Maryland, according to the DOJ.