Members of Parliament of all political stripes paid tribute to Queen Elizabeth II in a special sitting at the House of Commons on Sept. 15 in honour of her life and legacy.
The special session, which precedes the opening of the fall sitting on Sept. 20, commemorates the Queen and marks the accession to the throne of King Charles III.
In his tribute to the Queen, Prime Minister Justin Trudeau spoke of her legacy in Canada.
"Our country came of age under her reign. It was her Majesty who proclaimed and signed the Constitution Act of 1982, and our Charter of Rights and Freedoms. These pillars of our democracy help uphold the stability of our country and keep us free."
Conservative Leader Pierre Poilievre, in his first remarks to Parliament since taking the helm of his party on Sept. 10, commemorated the Queen and her 70-year reign of service, duty, and dedication.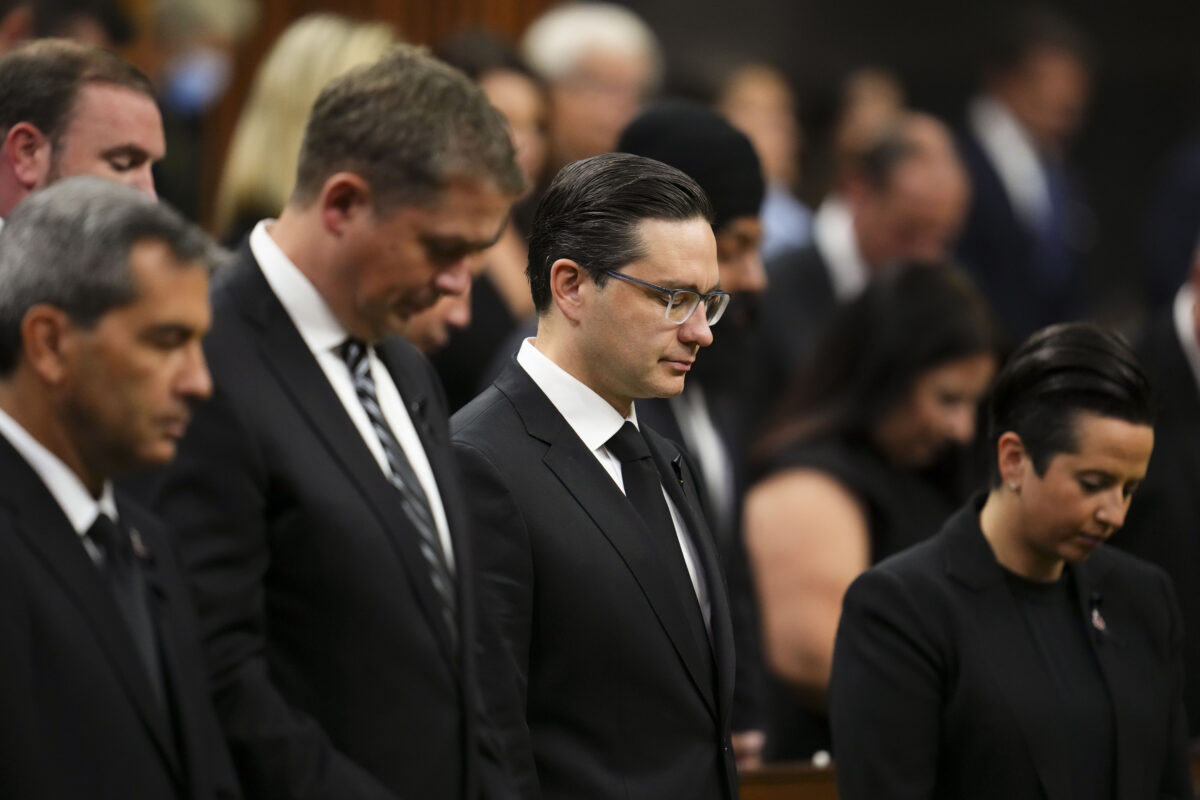 Poilievre also spoke at length about how the Crown has played a vital role in keeping democratic institutions in balance.
"The authority of the Crown may in a sense, be fictional, but it is also functional. You see, the separation of symbolic authority from political power allows partisan politics to be contested fearlessly without threatening the enduring constitutional order," he said.
Bloc Québécois Leader Yves−François Blanchet offered condolences to those grieving the Queen but said the relationship between Quebec and the Crown is "thorny and cruel," telling the House the party will take no further part in the special session.
"History separates us, but respect must come first," Blanchet said. "It's without any other thoughts that we would like to express our deepest condolences to the people of England."
NPD Leader Jagmeet Singh said that the Queen was a person of integrity who fulfilled her duty to the last day of life.
"Queen Elizabeth II led a remarkable life, one marked by history. Amid tremendous change, she was a figure of stability, providing a constant symbol to many," Singh said.
Green Party MP Mike Morrice said while there are "many political questions" remaining to be discussed, "today is not that day."
"Today, we honor and mourn a remarkable woman who loved this country and its citizens," said Morrice, who spoke on behalf of his party's parliamentary leader Elizabeth May who was unable to attend the special session.
MPs are slated to give speeches in the House to recognize the queen's legacy in Canada throughout the day, which may continue on Friday morning. They each have 10 minutes to pay their tribute.
The Canadian Press contributed to this report.