A group of Conservative MPs has written to the BBC to demand it stop sending out bailiffs as an "essential" service during the national lockdown to collect unpaid licence fees.
The letter, signed by 23 backbenchers, accuses the BBC of "continuing to prosecute and harass vulnerable people and families during the lockdown."
The BBC uses Capita to handle the collection of unpaid licence fees. In their letter, the MPs cite a report that Capita has classed collecting debts for the BBC as "essential."
"As the client, the BBC should tell Capita that this is most certainly not essential," they wrote. "It is also highly irresponsible, not to mention a major health risk for Capita employees, to enter the homes of people, many of whom are vulnerable, in the middle of a major pandemic, and could spread the virus."
Capita has indicated that they are operating within government guidance. The BBC say that they are not currently asking for debt collection from over-75s.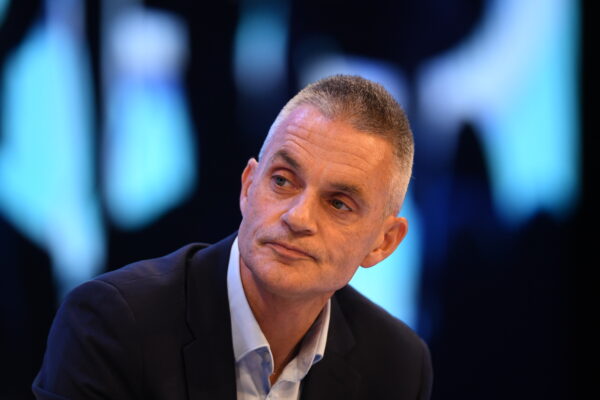 The letter was addressed to BBC Director General Tim Davie and sent from the office of Jonathan Gullis, MP for Stoke-on-Trent North.
"I am angry they do it anyway as I think the licence fee should be scrapped," wrote Gullis in a statement accompanying the letter. "But I am even more shocked they think it appropriate to do this during a second national lockdown and global health pandemic."
A BBC spokesperson told The Epoch Times via email, "TV Licensing are not visiting older households registered as having held a free over-75s licence during this time."
"From early August—in line with government guidance—visits resumed to unlicensed homes after a number of strict safety measures were introduced, including mandatory face coverings, social distancing, and staff not entering people's homes."
Capita said in a statement to The Epoch Times, "We are operating in line with government guidance and have strict procedures in place to ensure the safety and wellbeing of both our colleagues and our TV licence customers."
Anti-licence fee campaigners Defund the BBC backed the call to end collections during the lockdown.
Campaign Director Rebecca Ryan told The Epoch Times, "These visits—many of which are to households that have already declared that they don't need a licence—serve only to harass those who choose not to pay for a service that they don't want."
"The licence fee is a relic of a bygone era," she said. "If the BBC is so confident in the quality of its output then it shouldn't need to coercing the British people to fund it."
This article has been updated to include a full statement from the BBC.