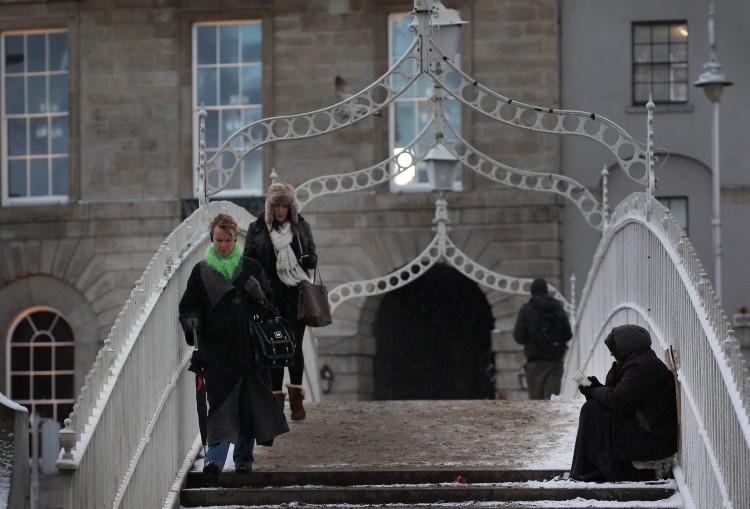 The concept of turning an old television series into a movie is not something new in Hollywood or to audiences. Under the direction of Phil Lord and Chris Miller, "21 Jump Street" breathes new life into the 1980s hit uncover cop series that was once a cultural phenomenon.
Jenko (Channing Tatum) and Schmidt (Jonah Hill) have known each other since high school and could not be greater opposites. Jenko was the handsome jock who flunked every class, while Schmidt was the nerd with braces who dressed like Eminem in the "Slim Shady" years. The pair manipulated their differences to help each other get into the police academy and quickly became the best of friends.
Newly minted from the academy, Jenko and Schmidt are sent to 21 Jump Street to revive an old program of uncover cops, disguising themselves as high school students to infiltrate a violent and dangerous drug ring before it spreads outside the school. Jenko and Schmidt dress down to blend in with the "cool" crowd led by Eric (Dave Franco).
They quickly realize that everything about the high school social ladder is a complete 180 from what they once knew due to a heavily "Glee"-influenced era (as Jenko blames in one situation). "Hip" students are intelligent, tolerant, and environmentally conscious. The new social norms give Schmidt a boost up to the popular kids, while Jenko is kicked to the bottom of the chain with several chemistry nerds.
As Schmidt discovers the fun side of high school years he never had, his friendship with Eric grows stronger, and Jenko fears that his best friend and undercover brother may be going in too deep.
The odd duo of Hill and Tatum as comedic co-stars sparks a hysterical dynamic that brings much more worth and life to the film itself. The bromance between the protagonists was translated convincingly well on-screen—not at all forced or over the top. It adds an essential layer to the already rib-tickling feature. Hill is also credited for writing the screenplay with Michael Bacall, Patrick Hasburgh, and Stephen J. Cannell.
Although Tatum has never showcased his talent in comedy outside of a "Saturday Night Live" hosting turn, "21 Jump Street" may just be his break. He proves to be a natural in his on-screen moments with Hill. He fully plays out his "pretty but dumb" character, unafraid to poke fun at his own looks, and all in all is the perfect fit for the role to contrast Hill.
It is difficult to say which scenes steal the spotlight because whenever Hill, Tatum, and Ice Cube are together, the energy and humor just bounce off the walls.
On top of the brilliant co-stars, the cast is adorned with an incredible array of comedy familiars, from Rob Riggle ("The Hangover," "Saturday Night Live") to Ellie Kemper ("Bridesmaids") and Chris Parnell ("Anchorman"). Furthermore, the directors have executed one of the best surprise cameos that will only add to the audience's delight.
A fast but clever-paced feature, "21 Jump Street" is packed with heavy vulgarities, living up to its "R" rating, but impossible not to enjoy. It builds itself around a strong narrative that focuses on second chances and a loyal friendship, pulling out all the stops with slapstick humor. It rehashes clichés but hits all the right spots to set itself apart from just another television show spinoff.