Movie Review: 'When China Met Africa'
March 23, 2011 1:36 am Last Updated: March 23, 2011 8:00 am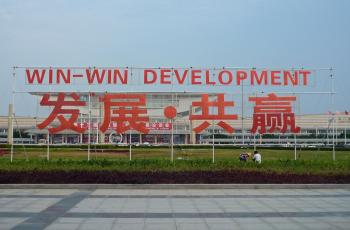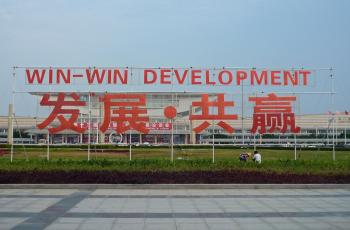 Since the early 1990s, China has been strategically extending its reach into Africa, extracting resources, selling things, and setting up migrants and entrepreneurs to go forth and multiply. Some say this means nothing but trouble for Africa. Some say—what's the big deal?
Filmmakers Nick Francis and his brother Marc belong more in the second camp. They began work on the film "When China Met Africa" in 2007. It took them two and a half years, and it is now available on DVD.
Rather than issue a global judgment about a highly complex issue, they opted to simply train their lenses and microphones on how the China-Africa relationship plays out at the grassroots. To observe these complexities and nuances, they chose Zambia, the African country that has had the longest diplomatic relationship with China.
Specifically, they chose three people in Zambia: Liu Changming, one of those entrepreneurial farmers who was given a credit line by the Chinese regime to set up shop; Li Jianguo, a conscientious engineer sent to build a road; and Felix Mutati, the jovial Zambian minister for trade and commerce, who works hard at courting Chinese money. Their stories unfold compellingly and intimately.
The film opens with Hu Jintao, general secretary of the Chinese Communist Party, addressing a large conference in the Great Hall of the People. In his slightly rhinal voice, he tells his Chinese and African comrades that "common destiny and common goals have brought us together," and that China and Africa will always be "good partners, good brothers."
Farm Life
A couple of years after Comrade Hu's magnanimous speech, we are in the scummy living quarters of Tian Xing farm in Zambia, owned by Liu Changming. There are plastic chairs, iron bars, and Chinese state television in the background. The Chinese occupants speak in their local dialect.
Chinese farmers come to register for the day's work. They are kept outside and addressed gruffly. Liu explains how in China he was an employee, but here he is the boss, "a totally different position." The blacks go to labor in the field as the Chinese bark at them in a mixture of Mandarin, Chinese dialect, and mangled English.
Why are Chinese farmers, rather than local Zambians, setting up farms on those vast swathes of arable land? Because the Chinese state is bankrolling Liu, and the Zambian government is too busy, or not, to help Zambians do the same.
There is intercultural resentment. Liu, bringing with him a bad habit from China, routinely withholds the pay of his workers. They don't like that. Locals pinch pennies when purchasing his chickens at market, and they also steal his chickens—fully 10 of them on one Sunday. His wife suggests taking an iron bar next time and cracking the skulls of would-be thieves.
But Liu is going to stick around. With the help of the underpaid locals, he will expand his holdings and raise a family. They will continue the legacy. He works very hard, and is one of between 10,000 and 15,000 Chinese farmers in Zambia doing the same. He and his Chinese peers will assume an important role in the local agricultural industry in the years to come, and they will remain loyal to Beijing.
Read more…On the Road