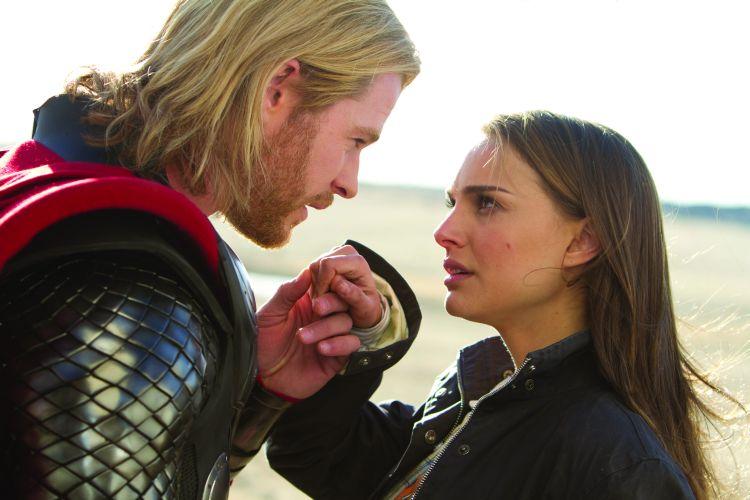 A wave of kaleidoscopic costumed superheroes is about to crash into cinema screens: the X-Men are back with their origin story, Captain America gets his own vehicle in which to unleash his shield, and even the little known Green Lantern is the subject of a developing world deficit budgeted movie. Love 'em or loathe 'em (Catwoman anyone? Did you say Ghostrider?), this sub-genre is set to dominate the summer seasons for a good while yet.
Growing tired of the recycled nature of the Hollywood machine, Thor, directed by Shakespearean puppet master, Kenneth Branagh, is approached with some trepidation.
Thor is part of the ensemble for Joss Whedon's Avengers movie (scheduled for release next year and combining the iconic characters of Hulk, Captain America, and Iron Man, amongst others) and is hardly a tentpole name when it comes to the Marvel universe. So it appears something of a gamble to launch such a prospectively lucrative adventure with one of the lesser-known heroes.
Filling in the audience's blanks, in that you know he has a hammer and that's about it, we are transported to the wonderfully rendered Asgard, a playground of the gods and one of the universe's fantastical realms. Brothers Thor (Chris Hemsworth) and Loki (Tom Hiddleston) share a close relationship, but only one can be the true heir to the throne once Odin (Anthony Hopkins) abdicates. When the heroic but arrogantly headstrong Thor is banished from the kingdom for putting Asgard in jeopardy, he is cast asunder to Earth, and the poetic mechanisms of a house of power that will have attracted Branagh to the project kick in: sibling rivalry, warring Gods, and some suprising humour.
Thor is an unexpected lightning bolt of an experience that without question is the most successful comic book franchise launch of any of the lesser known characters. Even better than Iron Man? Infinitely.
It's hard to single out one aspect of the movie for praise, as all the elements combine perfectly, but this is a victory for two men: Kenneth Branagh and Chris Hemsworth.
Branagh strikes a perfect balance between the pomposity required for the warring kingdoms, and a lightness of touch that qualifies this as a genuine buster of blocks. For example, the ye-olde dialogue may not sit comfortably with the target audience, so the script pokes fun at it once the action relocates to Earth. Thor also looks stunning, both the earth-bound and otherworldly aspects of it. The set designs and CGI of Asgard in particular are magnificent.
Thor is also riskily sold on the talents of a relative unknown – not that Chris Hemsworth will be unknown after this. Heroically square-jawed when required and brilliantly self-deprecating during the excellent Earth adventures, he brings more to the role than simply his Scandinavian looks.
In fact, the entire cast is terrific. Natalie Portman, Stellan Skarsgard, and Kat Dennings form a Spielberg style family unit that plays off Hemsworth's "alien" wonderfully, whilst on Asgard we are treated to a pontificating but never hammy Anthony Hopkins, and the conflicted Loki is played perfectly by Tom Hiddleston.
Throw in a couple of geek pleasing cameos, one-liners that genuine comedies would struggle to match (I need a horse), and consistently thrilling set-pieces, and there is only one outcome. Thor is Marvel-ous.