The owner of a moving company in Texas said that he will not provide service to law enforcement in the wake of the sentencing of former Dallas Police Department officer Amber Guyger.
Guyger walked into the wrong apartment last year and shot dead the resident, Botham Jean. She was convicted of murder and sentenced to 10 years in prison this week.
Shedrell "Sed" Ellis, owner of On The Move, a Plano-based moving company, said on his company's Facebook page that because of the relatively light sentencing the jury decided on, he would not serve law enforcement.
"After learning about the recent decision made by our justice system, On The Move will no longer serve any and all law enforcement officials excluding the military," Ellis wrote. "The complete disregard and lack value placed on our lives by the people who swore to protect us is unacceptable. To our past clients, I hope you understand. We will continue to uphold this policy until changes are made."
Pushed by some Facebook users to reverse his stance, Ellis said he would not.
Chrissy Richards, one user, wrote, "Wow! The bachelors degree I have in criminal justice never once taught me that police have anything to do with sentencing. Maybe I should ask for a refund on my degree since the owner of a moving company knows better."
Ellis responded, "We never said the police had anything to do with sentencing. Thats who we chose to protest. Yunno, because its a first amendment right."
When another user wondered if the decision was motivated by Ellis being arrested in the past, he responded, "Not the case at all. That was almost 6 or so years ago and I'm well over it. Now im a business owner stimulating the economy and using my 1st amendment right."
Speaking about law enforcement in another response, Ellis wrote, "They have a well documented history of failing us. We're very prepared to handle anything."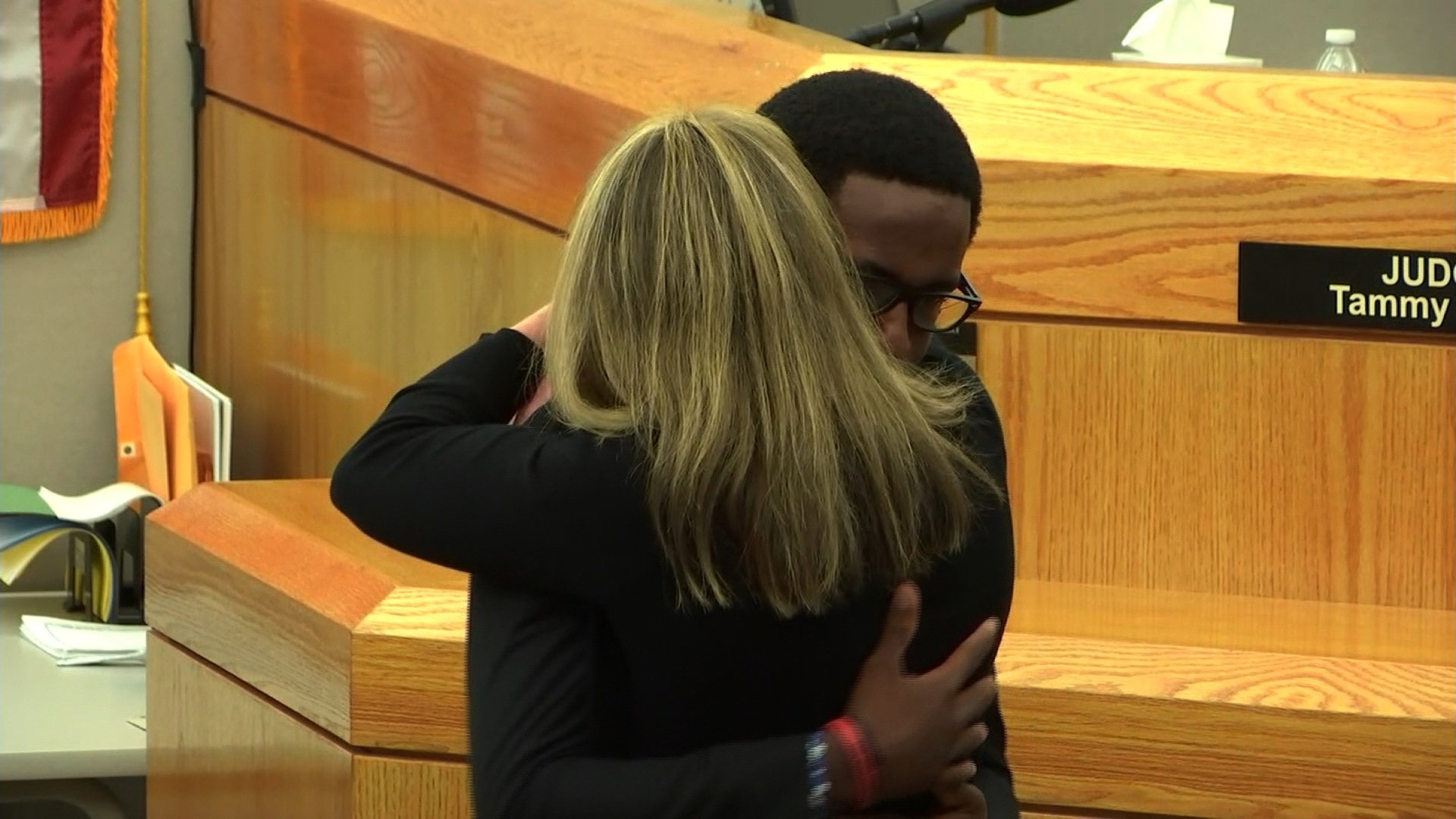 Criticized heavily by others, Ellis said they were providing him with a magnitude of "free marketing."
"You guys spread our name all over the country and people are booking us if you wanted to boycott you should have left it alone. But yall promoted us all across the country FOR FREE," he wrote. In another post, he said his company is now fully booked through February.
After being convicted of murder, Guyger, who was a police officer at the time of the shooting, faced up to 99 years in prison.
Jurors said they settled on the light sentence in part because they thought that's what Botham Jean, the victim, would have wanted. The trial drew nationwide attention and featured Jean's younger brother and the judge hugging Guyger and speaking to her about Christianity. The judge's actions sparked a complaint from a nonprofit atheist group.