The mountain that likely served as the test site for North Korea's five nuclear blasts is at risk of imminent collapse, according to to Chinese researchers.
If the mountain collapses, it could release radioactive dust into the atmosphere that could drift into neighboring countries and beyond, scientists at China's University of Science and Technology in Hefei say, Fox News reported.
Satellite images show a series of landslides at the Punggye-ri test site, 38 North reported.
The disturbances caused by the most recent hydrogen bomb test are the largest that 38 North has surveyed so far.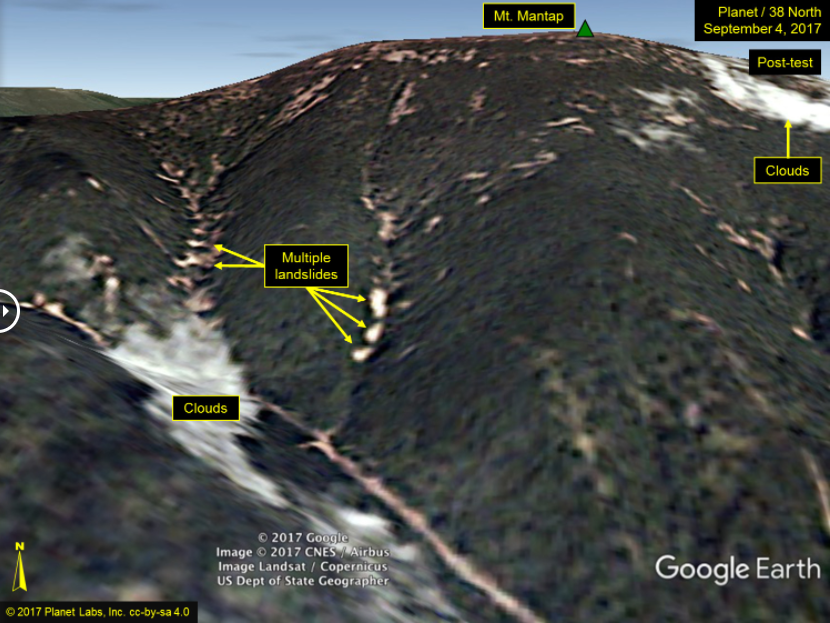 If North Korea carries out another test under the mountain, the site is likely to cave in on itself, according to Wang Naiyan, former chairman of the China Nuclear Society.
"We call it 'taking the roof off.' If the mountain collapses and the hole is exposed, it will let out many bad things." Wang told the South China Morning Post.
There are only a handful of mountains in North Korea suitable for a nuclear test, Wang said. While the safest way to prepare a test site is to drill a vertical hole into the mountain, it is much cheaper and easier to drill horizontally, but that exposes the mountain to greater risk of collapse, Wang added.
North Korea claims that it successfully tested a hydrogen bomb over the weekend. The U.S. Geological Survey (USGS) registered a 6.3 magnitude tremor following the test. Shortly after the first earthquake caused by the blast, a second tremor followed, which both the USGS and China's earthquake agency described as a cave-in.
The hydrogen bomb test is estimated to have caused a 100-kiloton yield, which is four to five times greater than the nuclear bomb dropped on Nagasaki in 1945.
Trump Increases Pressure
President Donald Trump warned on Wednesday that the United States would no longer tolerate North Korea's actions, but said the use of military force against Pyongyang will not be his "first choice."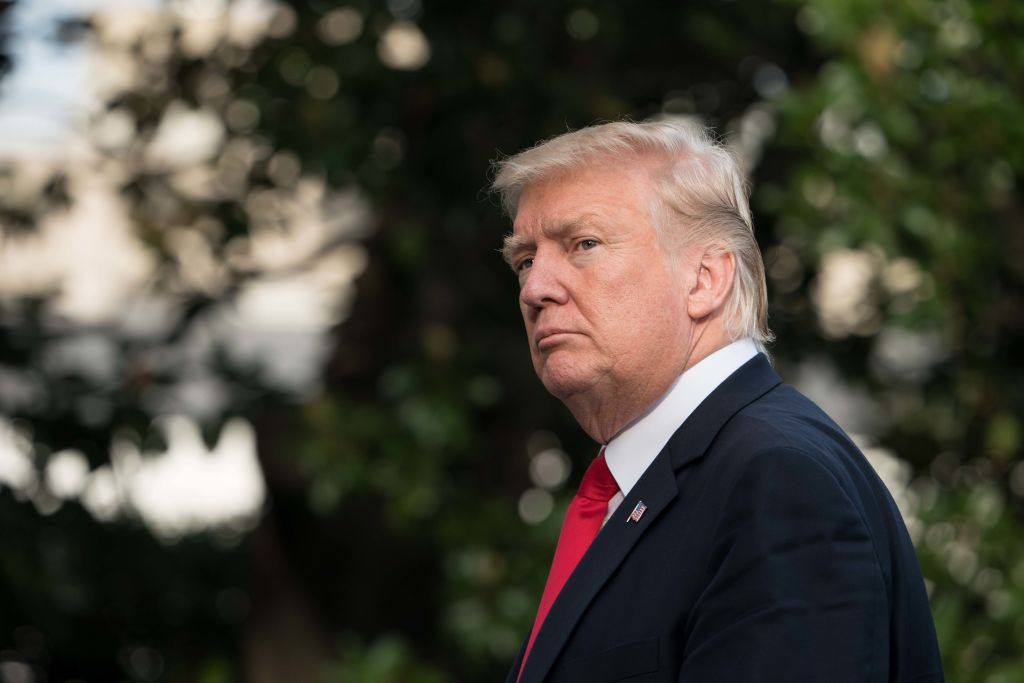 In a flurry of phone calls with world leaders days after North Korea's sixth and most powerful nuclear test, Trump and Chinese leader Xi Jinping committed to "take further action with the goal of achieving the denuclearization of the Korean peninsula," the White House said.
"President Xi would like to do something. We'll see whether or not he can do it. But we will not be putting up with what's happening in North Korea," Trump told reporters, without going into specifics.
"I believe that President Xi agrees with me 100 percent," he added.
Asked whether he was considering a military response to North Korea, Trump said: "Certainly, that's not our first choice, but we will see what happens."
Xi, who has been under pressure from Trump to do more to help curb North Korea's nuclear and missile programs, told the U.S. president during their 45-minute call that the North Korean issue must be resolved through "dialogue and consultation."
The United States and South Korea have asked the United Nations to consider tough new sanctions on North Korea after its nuclear test on Sunday.
Reuters contributed to this report.
From NTD.tv