The town of Mount Hope, New York, is adding six license plate reading cameras to fight crimes such as car theft, according to Police Chief Paul Rickard.
Four cameras are already up and running, with two more to be added in the coming weeks, he said.
On their first day in operation, the cameras helped police locate a stolen car within hours of the complaint, Rickard told The Epoch Times.
The cameras capture a still image of any passing vehicle from the back and automatically translate the image into searchable information such as vehicle make, color, and license plate number. Images are stored for 30 days before they are overwritten by new ones.
"They can help us investigate crime. They can help us with in-progress things. We can also use it for notifications to help at-risk citizens. There are all kinds of possibilities you could use with them," Rickard said.
For example, if a citizen is reported to be suicidal—or homicidal—and needs to be secured immediately, police can enter the citizen's license plate into the system to locate the person, he added.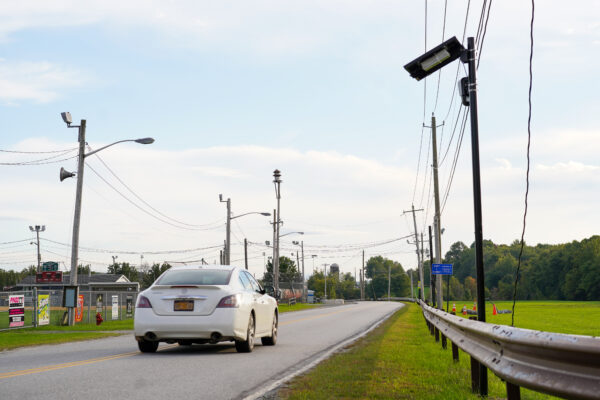 The cameras are provided by Flock Safety company, which charges $2,500 for each camera every year for full-range services, including hosting the footage, software maintenance, and managing internet providers.
Police departments that use Flock services can connect and share data with one another, the police chief said.
Nearby Middletown has used the services for years, he said.
"If there was a car-involved incident in Middletown, we could see if the car came to Mount Hope just by checking the plate. The whole system is interconnected," he said.
"The cameras are just another tool that gives us the opportunity to help protect the community, investigate crime, and share information across different agencies," he added.
Starting in August, Rickard noticed an uptick in car thefts in town, mostly involving unlocked cars.
He warned town residents of the trend in an August 15 video, reminding them to roll up car windows, lock car doors, and take valuable things with them when they leave their cars—even on their driveways.