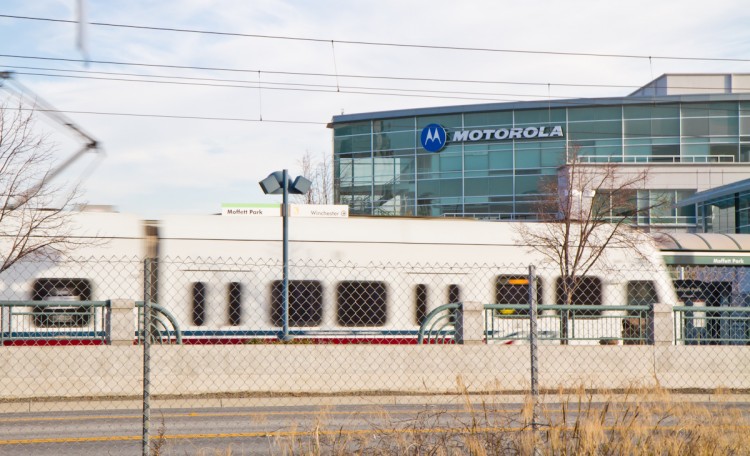 Motorola Mobility scored a huge second round legal win against Apple in Germany on a patent case involving Apple's iCloud service, even as Apple temporarily removed early versions of the iPhone and iPad devices in order to comply with court orders.
Apple's online store in Germany temporarily halted sales of some iPhone and iPad versions in order to comply with a court ruling, but was able to appeal it and request and extension and get the products back on sale by the end of the day. But a flurry of blog postings showed captured screenshots of original messages posted on the Apple store site, stating that the products were "not for sale."
The yanking of Apple's popular products follows Motorola's initial legal win, which barred Apple from selling products that were ruled as infringing on Motorola's wireless patents. The iPhone 4S, which uses a different technology, was not covered and continued to be available for sale.
It was unclear whether Motorola would seek to enforce the original ruling, but it appeared that by early Friday, the smartphone maker was willing to go ahead and press the enforcement of the rule.
Second Legal Victory Against iCloud
Another Motorola win came about this week, apparently coinciding with the decision to enforce the product ban on Apple products when a regional court in Mannheim, Germany, ruled in favor of Motorola, judging that Apple was infringing a technology used to synchronize e-mail accounts, a core feature of iCloud. The ruling, in addition to confirming patent infringement, also allows Motorola to press Apple on past device sales to get more details of product sales, something that Apple guards as propreitary trade secrets.
The win is seen as ironic, given that Apple had initiated a spate of lawsuits against Android smartphone makers over the last two years, which had forced some companies with large patent portfolios—such as Motorola and Samsung—to countersue and war with Apple in court.
After chalking up initial victories, Apple's legal war against Android appears to be fizzling out and perhaps even backfiring on the Cupertino company. Initial victories against Samsung in Australia and Germany were later reversed, and its victory against HTC based on a single patent at the International Trade Commission was seen as weak and something that HTC would be able to work around.
The victory by Motorola against Apple means that the legal battles have now come full circle. Irrespective of the final outcome of Motorola's legal battles with Apple, the two legal victories have threatened sales of Apple's fancy iOS product line.
Google has made an offer to purchase Motorola Mobility for $12.5 billion, and it appears that its initially defensive move to protect the Android ecosystem against patent warfare might have been a wise move.
Meanwhile, Apple's legal battles appear to have bought the company very little in terms of waging "thermonuclear war" against Android, as envisioned by the late Steve Jobs. 
If anything, the legal cases appear to have cost the company at least $100 million in legal fees, if not more. Of course, that is loose change for a company that made north of $13 billion in profits this past quarter—more than the entire quarterly income of Google. And given that most of Apple's revenue comes from sales of its iPhone and iPad devices, and that Apple hasn't slowed down the pace of its lawsuits—it filed additional charges against Samsung this past week—it seems likely that Apple will continue on the offensive, using legal means to protect its iOS devices.