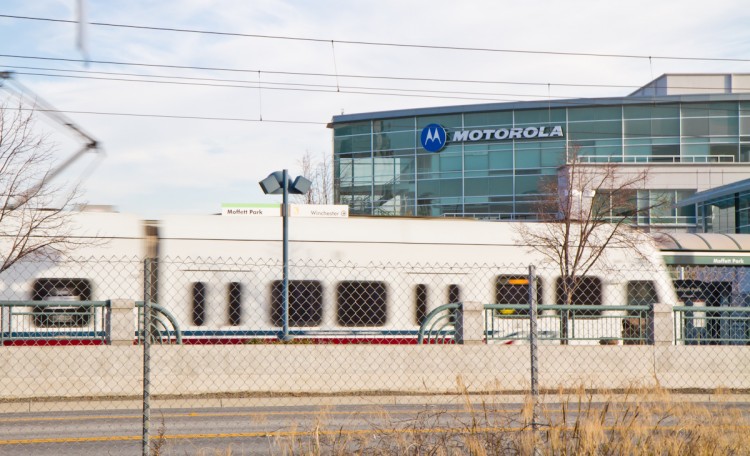 After taking beatings early on in the patent game, Google and its new partner, Motorola Mobility, are fighting back in the patent warfare that has targeted the Android operating system.
On February 22, Microsoft posted a public blog titled "Google: Please Don't Kill Video on the Web" stating that Motorola was asking for a 2.25% royalties on its patents related to online video that have been built into each Microsoft product. Microsoft said that the patent royalties being asked would amount to as much as $45 on a single computer.
Microsoft also stated that Motorola was abusing its commitment to F/RAND (Short for Fair, Reasonable and Non-Discriminatory) standards for some of its patents. F/RAND refers to patents that are part of a standard (such as 3G and telecommunications standards), and the companies involved in such patents have usually agreed to pre-defined F/RAND terms that are enforced by various global government entities that deal with monopolies, such as the Department of Justice in the United States.
Apple is also using the F/RAND defense against Motorola and Samsung lawsuits in the U.S. and Europe.
Valid F/RAND Patent Defense?
It doesn't appear likely that Microsoft and Apple will be able to completely win this battle. While Motorola (and Samsung) indeed have their fair share of patents covered under F/RAND, most of their patent portfolio—such as patents related to video and non-telecommunications or essential technologies—are not covered by F/RAND. Motorola might not have problems convincing courts around the world that the patents it is asserting don't fall under F/RAND.
Samsung has gotten into hot water by asserting F/RAND patents, notably against Apple, in its patent wars, and the European Union has reported that it is investigating Samsung for potential "abuse" of its F/RAND patents. Samsung has stated that it is confident about the outcome of this investigation.
Meanwhile, Motorola has appeared to tread more carefully and made careful use of its patent portfolio in defending itself in the patent wars, and mostly avoided F/RAND patents in litigation warfare.
Apple Forced to Stop iCloud Push Services After Losing Patent War
On February 24, in a high-profile move, Apple shut down "push services" for its iCloud and MobileMe services in Germany, as a result of a permanent injunction that Motorola Mobility won in Germany against Apple. The push services allows Apple to send users notifications about updates to their e-mails and other services without the user having to manually poll and manually update their e-mails to check whether they have received new e-mail.
Motorola Mobility had earlier won another lawsuit in Germany that saw some of Apple's popular iPhone and iPad models temporarily pulled from Apple's online store. Apple moved quickly to appeal that decision and was able to get a temprary reprieve as it appeals the decision.
But with the iCloud and MobileMe case, Apple has had no choice but to pull the push feature and notify users about the loss of services. German users can still get push notifications after leaving the country, but will have to manually turn the service on.
Microsoft Widely Criticized—Even On Its Own Blog Site
Microsoft was also widely criticized on its blog post, given that the software giant has been collecting patent royalties on a majority of Android devices sold. In the comments section of Microsoft's own blog post related to the latest case, it received comments such as "The crow calling the kettle black. For years Microsoft tried to force its own, proprietary data formats onto the market, denying virtually everyone to create or edit documents in those format." Another comment from a Mr. Franz said, "And HOW much do you ask in for royalties for an Android Phone? If I'm not mistaken, the percentage is actually MUCH HIGHER than what Motorola is asking for (when you don't factor in phone subsidizing). You are just as guilty as Motorola in this situation. Stop playing the victim."
Yet another comment quoted an earlier blog post by Microsoft's own legal counsel defending the Redmond giant's collecting patent royalties on Android. In that blog post, Microsoft had stated "licensing is the solution" and that "By bringing this case, we are protecting our investments on behalf of our customers, partners and shareholders – just as other companies do,". The user comment quotes this line from Microsoft, concluding: "So, just pay your fees, "just as other companies do."