A mother whose daughters died after being locked in a car by a cult-like doomsday group to be "purified" without food and water has been sentenced to two consecutive life sentences for murder.
Nashika Bramble was sentenced on Oct. 1 for her role in the deaths of 10-year-old Makayla Roberts and 8-year-old Hannah Marshall, whose emaciated bodies were found on a Colorado property, where a small nomadic pseudo-religious group had set up camp ahead of the 2017 eclipse.
In total five people have been charged over the deaths of the children, including the group leader, a Haitian woman named Madani Ceus, whose murder trial was postponed this summer.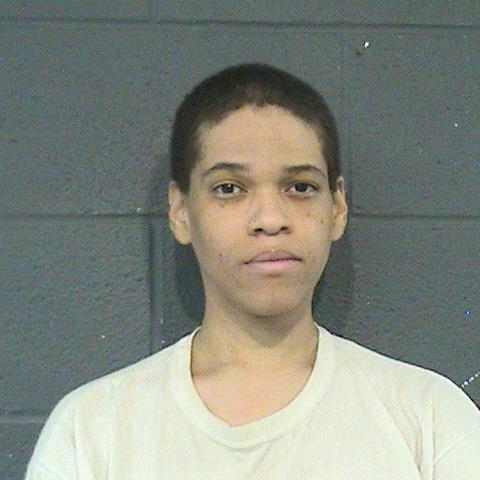 In announcing Bramble's sentence San Miguel Sheriff's Office said it was one of the saddest cases they had ever worked on.
The nomadic group that called itself "The Family" had settled on a 20-acre former marijuana farm near Norwood, a town of about 500 people, 30 miles west of Telluride, Colorado, according to the Telluride Daily Planet.
According to court testimonies, the group believed an impending apocalypse would transport them to another spiritual realm.
In preparation for an apocalyptic event predicted by one of the five-strong group, in the summer of 2017, on Ceus's orders the group burned their possessions.
Ceus then allegedly decreed that Bramble's children must remain in her car because they were "unclean" and could not be fed with anything she had prepared, reported the Montrose Press.
Meanwhile, the friends of the man who had invited the group to live on his land, Frederick Blair, had become increasingly concerned with his behavior after he had joined the group living in tents and cars.
Prompted by their concerns, his father came to the property on Sept. 8, where he saw a tarpaulin-covered car which was found to have the bodies of the two girls inside.
Officers said the bodies "had been in the car for an extended period of time."
Blair told a court that the girls had been put in the car in June.
Investigators determined that the bodies had been in the car for some time after the girls passed away, but could not pinpoint the exact cause of death, saying that it was most likely due to heat, thirst, and starvation.
Blair was sentenced to 12 years in prison as part of a plea bargain for testifying against other members of the group.
One member, Eden, had child abuse charges dropped after being found incompetent for trial.
Earlier this summer, Ceus's husband, Ashford Archer, was sentenced to 24 years in prison after being found guilty of two felony counts of "child abuse, knowingly-recklessly causing death," reported the Cortez Journal.