A New York mother could face years behind bars after pleading guilty to the assault of her son and manslaughter in the death of her 13-month-old daughter, according to the attorney general's office.
Tina Torabi, 30, pleaded guilty to second-degree manslaughter and first-degree assault on May 9, after her toddler twins were found seriously injured in October 2018 at their Queens home.
The baby girl, Elaina, became unresponsive and was rushed to the hospital, where she was pronounced dead. The medical examiner later determined that her death was a homicide due to fatal child abuse syndrome—which is when a child sustains injuries over a period of time, reported PIX 11.
Along with Elaina, first responders also found her twin brother inside the home with serious injuries, including multiple broken ribs, fractures, and bite marks.
"Babies are defenseless. They rely on their parents to be their everything—for food and water, for care and love. The mother in this horrible case failed miserably," Acting DA John M. Ryan said in a statement (pdf).
"Her legal duty was to protect her children from harm and injury, that includes seeking medical attention promptly when one is hurt or in harm's way. The defendant in this case grossly neglected to perform these duties and because of her lack of care the 13-month-old baby girl is dead and her twin brother has suffered immense pain," he added.
Authorities also discovered three other siblings—aged 2, 4, and 5—unattended in the basement apartment, which was left in "deplorable, filthy, and unsanitary conditions." All children were taken to the hospital.
Torabi is expected to receive 4 to 12 years in prison for the manslaughter charge and eight and a half years on the assault charge, which will run concurrently.
"The expected sentence of the Court is just and punishes the defendant—giving her ample time to dwell on the failures that led to her own child's death and the other baby's suffering," Ryan said.
She is scheduled to be sentenced on May 30.
Father Abuses Son After Losing Video Game
In another case of suspected child abuse, a father from Kentucky was accused of hitting and killing his 1-month-old son after he became upset for losing a video game, according to police.
Anthony Trice, 26, was babysitting the infant alone on May 3 when he lost a video game and threw the controller, reported WDRB, citing police.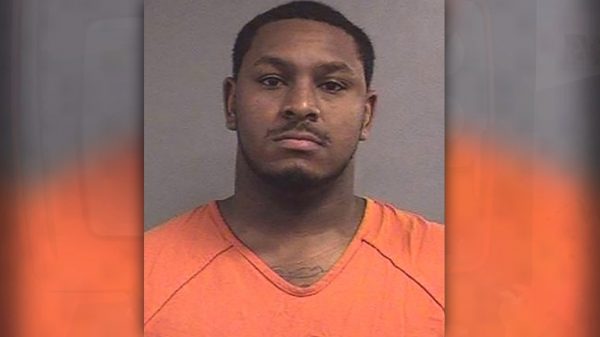 Police said Trice then allegedly took out his anger by punching his son in the head with his fist, causing serious injury to the child. The 26-year-old then picked up the infant and walked to the kitchen to prepare him a bottle. But he dropped the child while carrying him to the kitchen, according to authorities.
Trice then noticed his son was "in distress" and called 911. The baby was taken to Norton Children's Hospital in a serious condition and died on May 5.
The father was originally charged with first-degree criminal abuse of a child, but those charges were upgraded to murder on May 6, according to jail records. He bond was also raised to $1,000,000 cash.
He is scheduled to next appear in court on May 16.