A mother of twins who fought cancer while she was pregnant has received a much-needed bone marrow transplant, according to local reports.
Susie Rabaca, 36, of Los Angeles, said she's fighting leukemia and needed a bone marrow transplant with a 100 percent match, ABC6 reported.
Mom who fought cancer while pregnant finally gets transplant https://t.co/bvove7bZXt

— Action News on 6abc (@6abc) January 13, 2019
But, according to the report, "her mixed heritage made it difficult" to find a match and donor.
Her story went viral and thousands of people registered to help her via the Be The Match registry.
"I got the call that I had an identified [a] 10 out of 10 perfect match," Rabaca said.
Congratulations ❤️ A Southern California mother battling a rare form of leukemia has given birth to twins — just a week after finding a perfect donor match, her family said.
And just a few weeks after finding that match, she gave birth to her twins, Ryan and Rainey, she said, Fox11 reported.
The report noted that when her story went viral, about 40,000 people signed up to see if they could help.
A relative of Rabaca, who is the mother of three other children, took photos of her smiling at the City of Hope in Duarte, California.
The donor's name remains a mystery, according to the ABC affiliate report.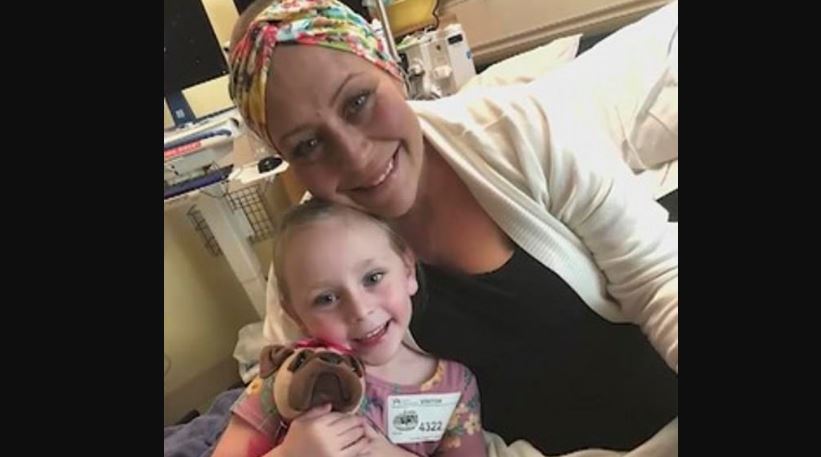 More Details
"In order for a blood stem cell transplant to work, you need to find a match who has similar DNA and ancestry to you," Be the Match representative Julie Korinke said last month about the transplant, according to People magazine.
A mother's plea for her life.
Susie Rabaca is days away from delivering her twins.
The mother of three is also in a race against time to find a bone marrow donor.
Coming up at 5pm @ABC7 why it's so hard for her to find a match and how you can help.https://t.co/luJ5S7OpgG pic.twitter.com/B0sRSVqWJj

— Leanne Suter (@abc7leanne) November 22, 2018
And, before Rabaca's match was found, Korinke noted that "even with 30 million people on the worldwide registry, Susie does not have one match on that registry."
"Because matching is based on ancestry and DNA, it's really important that our registry is just as diverse as our population and right now that isn't the case," Korinke said.
CAN YOU HELP HER? A pregnant mother of three is pleading for help after being diagnosed with one of the deadliest forms of leukemia. Susie Rabaca is running out of time to find a match for a bone marrow transplant. Here's how you can help https://t.co/36W0EAQgRc

— FOX 5 DC (@fox5dc) November 27, 2018
That's when Rabaca turned to social media.
"Finding my match is everything to me so I can be here for the three children I have, and the two that I have on the way, it's everything," she told Fox 11.
"It's so easy, there's no painful procedure, there's no surgery, it's just swab your mouth and it's as simple as a blood draw, and you can save somebody's life, if not mine, somebody else's."
An update on Susie Rabaca, the mom who found out she has an aggressive form of leukemia while she was pregnant.

This week, she gave birth to happy, healthy twins — a little more than a week after she found a bone marrow donor.

Our initial story on Susie: https://t.co/7Gnm2EV0RN pic.twitter.com/Aj8l1xm7ET

— NBC Nightly News with Lester Holt (@NBCNightlyNews) December 8, 2018
Her efforts on social media proved to be successful, and her message was retweeted by singer Carrie Underwood.
"Oh my god, to me it's beyond amazing… joy and happiness, it really is," she was quoted as saying after she received the good news. "It's so exciting, it's the best Christmas gift."
Leukemia Signs
According to the Mayo Clinic, leukemia is cancer of the body's blood-forming tissues, which includes bone marrow and the lymphatic system.
"Many types of leukemia exist. Some forms of leukemia are more common in children. Other forms of leukemia occur mostly in adults," the website says.
If you can help, help. #susierabaca #AML #bethecure #bonemarrowtransplant pic.twitter.com/yQZkBm4L48

— jackie camacho (@nurse_jaqwellen) November 24, 2018
Symptoms include fever or chills, fatigue or weakness, severe and frequent infections, losing weight, swollen lymph nodes or an enlarged liver or spleen, easy bruising or bleeding, tiny red spots on the skin, sweating profusely, and bone pain.
Risk factors include "exposure to certain chemicals" such as benzine, smoking cigarettes, a family history of that type of cancer, genetic disorders, and any previous cancer treatment, the Mayo Clinic says.