The mother of the twins who died in a parking lot after their father forgot them in his car while he went to work, has spoken in defense of her husband.
The father of the 1-year-old twins was heard screaming on a Bronx street in New York on July 26, after reportedly discovering them dead in the back of his car after completing his 8-hour shift.
Their bodies were at 108 degrees, according to the medical examiner, as reported by local media.
Their mother, Marissa Rodriguez, of Congers, New York, said she was grieving, and in disbelief but stood by her husband, who told a court that he had "blanked out," and forgotten they were in the car.
"Though I am hurting more than I ever imagined possible, I still love my husband," she said in a statement, reported NBC. "He is a good person and great father and I know he would've never done anything to hurt our children intentionally."
"I know he will never forgive himself for this mistake," his wife said, adding "I need him by my side to go through this together."
Her husband Juan Rodriguez, 39, had completed his shift at the hospital where he works as a social worker and driven two blocks before he remembered he had left his 1-year-old twins in the car as he spotted them in the back seat "foaming at the mouth," according to police.
Bystanders had called 911 when they saw the children's father, outside his Honda Accord on a street in the Bronx, screaming.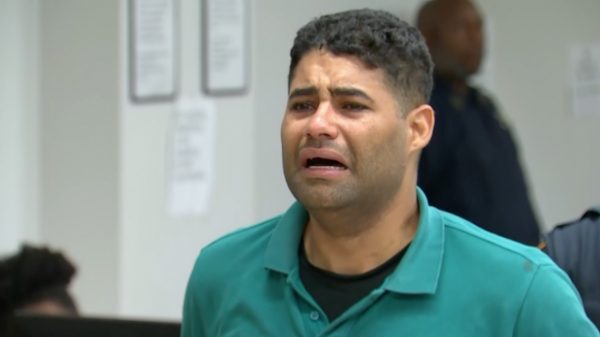 The twins, Phoenix and Luna, were declared dead at the scene.
Rodriguez has been charged with two counts of manslaughter and two counts of criminally negligent homicide, according to local reports.
He has pleaded not guilty.
He said that he accidentally left the children in the car.
"I assumed I dropped them off at daycare before I went to work," Rodriguez told officers, according to court documents cited by ABC. "I blanked out. My babies are dead. I killed my babies."
His attorney, Joey Jackson, told CNN that his client was "inconsolable and beside himself."
"The (Rodriguez) family is ripped apart," Jackson said. "His mental state is very fragile based on what happened. It's just an awful scenario."
According to his attorney, a judge asked that Rodriguez be put on suicide watch.
Rodriquez works as a social worker at the James J. ­Peters VA Hospital in Kingsbridge.
He lives in the Rockland County hamlet of New City, where neighbors said they were shocked by the news of the deaths.
One neighbor described them as loving and attentive parents, reported the New York Post.
"They were July babies. It was just this month they had a big party—a bouncy house, the whole thing."
"I've never seen them outside unattended," the neighbor said, referring to the couple's twins and 4-year-old.
"He would never hurt his children," another neighbor told the New York Post. "He's a very loving father … it's beyond crazy."