The mother of a South Carolina student who was found dead after getting into a stranger's car thinking it was her Uber has denounced the accused killer in court as being "vile" and "evil."
Nathaniel David Rowland, 24, was arrested on suspicion of murder after 21-year-old Samantha Josephson got into his car on the night of Friday, March 29, believing he was her Uber driver.
Police said the child safety locks had been enabled on the black Chevy Impala Josephson got into, preventing her escape.
Josephson's body was found hours later in the woods by turkey hunters.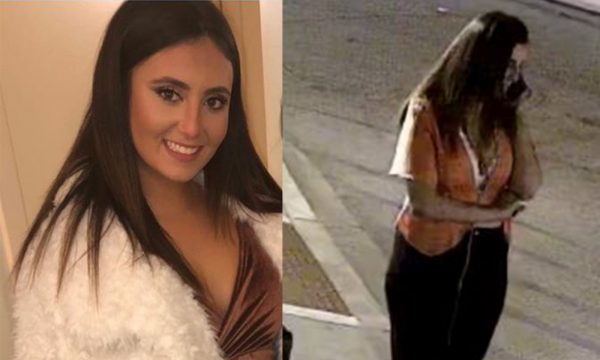 Officials have so far not said how Josephson died, but arrest records show she had injuries to her head, neck, upper body, leg, and foot, according to The State newspaper.
After Rowland was arrested Marci Josephson, the victim's mother, read a statement on Sunday, March 31, at Rowland's jail hearing, the Daily Mail reported.
Rowland did not attend the hearing.
'He's Taken Away a Piece of Our Heart'
"There are no words to describe the immense pain his actions have caused our family and friends. He's taken away a piece of our heart, soul, and life. Shame on him. We thought he would be here to see his evil face," the victim's mother said in court, according to the Daily Mail.
"I cannot fathom how someone could randomly select a person, a beautiful girl, and steal her life away. His actions were senseless, vile, and unacceptable. It sickens us to think that his face was the last thing that my baby girl saw on this earth.
"His selfish, unspeakable, and violent actions have created a hole in the universe."
She described her daughter as bubbly and full of life and said she was due to graduate college in May and start law school in September.
The grieving mother urged the judge to deny bail for Rowland.
"He should never be given the right to walk free again for what he did to my daughter, or given the opportunity to hurt anyone else," she said.
Final Moments Captured on Video
Surveillance footage shows the moment Josephson hopped down the curb and into her alleged killer's car outside a South Carolina bar, as she apparently mistook it for her Uber ride home.
"[S]he simply mistakenly got into this particular car, thinking it was an Uber ride," Columbia Police Chief Skip Holbrook told a news conference on March 30.
A witness told the Daily Gamecock student newspaper that Josephson left the Bird Dog bar alone and was seen getting into a car police later identified as belonging to Rowland.
In the U.S., a man has been charged with the kidnap and murder of Samantha Josephson, a college student who was waiting for an Uber, but mistakenly got into the wrong car. #TheLatest #7NEWS pic.twitter.com/1lqwb8hAPQ

— 7NEWS Perth (@7NewsPerth) April 1, 2019
Her body was found later that day in the woods off a dirt road in Clarendon County, about 65 miles away from where she got into the black Chevy Impala.
Rowland was arrested early the next day after a police officer noticed the make and color of his car matched the CCTV records.
Rowland tried to run, but the officer was able to catch up to him, Holbrook said. When they returned to the car, he said, the officer saw what appeared to be blood in the car, along with bleach, window cleaner, and cleaning wipes.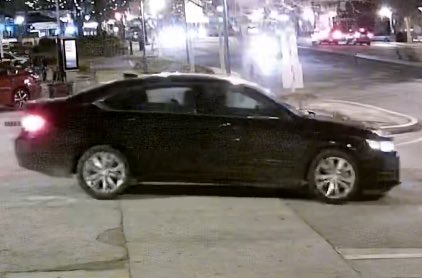 Holbrook told reporters that there were "large amounts" of blood in the trunk and passenger seat, which was later identified as Josephson's.
The police chief told the news conference that the area where her body was found was "very difficult to get to unless you knew how to get there."
Josephson's cellphone was also found in the car, and investigators found the car's child-locks had been activated, which would have prevented anyone in the back of the vehicle from escaping.
On March 30, Josephson's father posted on Facebook that Samantha "is no longer with us but she will not be for gotten [sic]."
"It is with tremendous sadness and of a broken heart that I post this! I will miss and love my baby girl for the rest of [my] life," Seymour Josephson wrote. "It is extremely hard to write this and post it but I love her with all my heart. I could continue to write about her but it kills me. I sit here and cry while looking at the picture and write [sic] this."
An online funding campaign set up after her death has raised over $50,000 in two days.
Epoch Times reporter Simon Veazey contributed to this article.