The mother of Hunter Biden's child is demanding that he disclose how much money he made while working for Burisma, the Ukrainian energy company, according to a new court filing.
Lunden Roberts, 28, filed a paternity suit against Biden in May; a DNA test last month revealed that he was the father of her child.
In newly filed court documents, Roberts asks that Biden, 49, confirm he was paid a certain amount monthly to sit for five years on the board of Burisma—Biden reportedly made over $83,000 a month—and that he could have continued in the position if he hadn't chosen to step down.
"Admit that you chose not to continue as a board member of Burisma. Admit that you could have continued to act as a board member for Burisma," the filing stated (pdf). "Admit that your decision not to continue as a board member for Burisma was voluntary."
There was also a matter linked to China.
"Admit that you or an entity owned, controlled, or under your direction or supervision received money from a Chinese person, entity, or corporation for foreign (meaning international) or domestic (meaning United States) investment purposes," wrote Roberts's lawyer Clinton Lancaster.
"Admit that you facilitated investments in domestic and international ventures for a company funded in part or in whole by a Chinese person, entity, or corporation."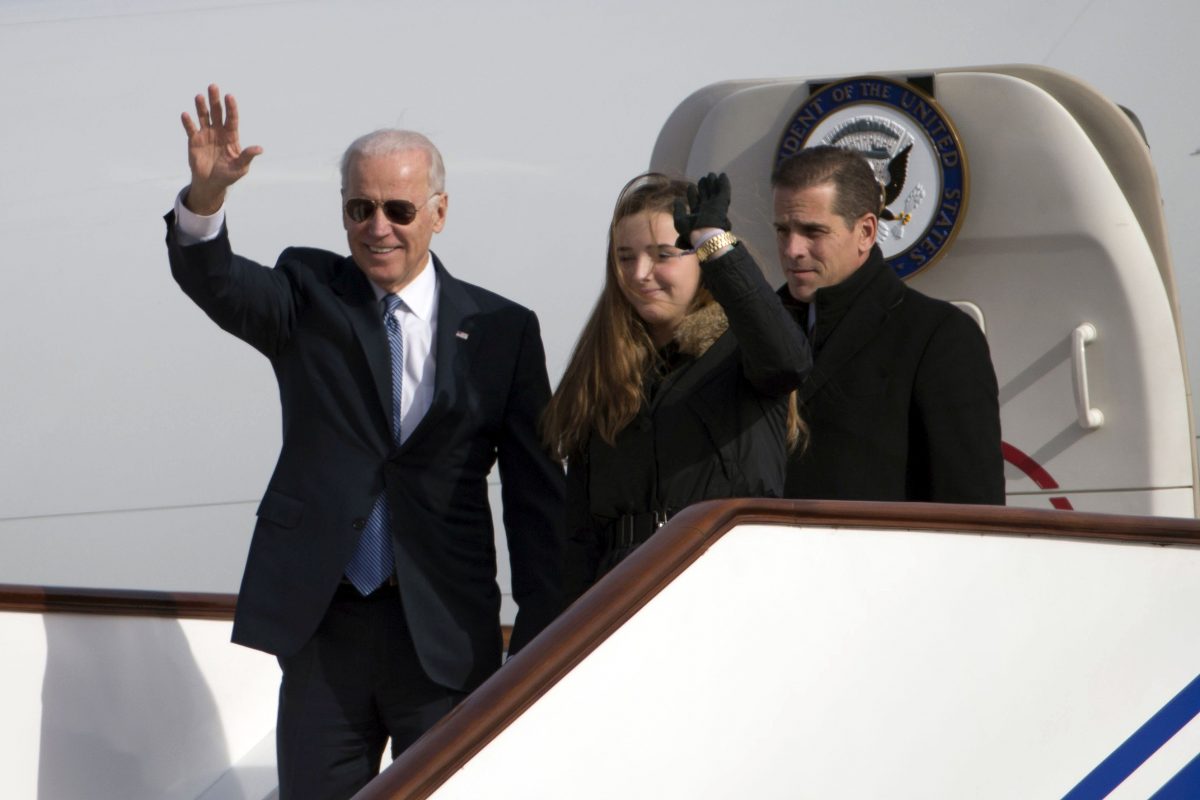 Hunter Biden was on the board of BHR (Shanghai) Equity Investment Fund Management Co. before stepping down in October.
Both Roberts and Biden are supposed to submit financial records to Judge Don McSpadden by the end of the week. McSpadden wants five years of records as he considers how much Biden, the son of former Vice President Joe Biden, should pay in child support.
Roberts submitted some information which indicated "that she is employed at a family business probably for a salary of less than minimum wage," the judge wrote to attorneys in the case, the Daily Mail reported.
He suggested the case will be resolved at the next hearing, including custody and visitation. The next hearing is slated for Jan. 7, 2020.
Hunter Biden's team also filed new documents this week (pdf), asking not to pay Roberts's $11,000 legal bill.
Biden has claimed that he couldn't complete a financial affidavit because he hasn't had a job since May, when he left the board of Burisma.
He said he went into debt partly because of an expensive 2017 divorce from Kathleen Biden.
Biden's lawyers exited the case recently because they said they were informed their client didn't want their services any longer.
Biden has now retained Brent Langdon, a Texas-based lawyer.
Langdon replaces former Arkansas Attorney General Dustin McDaniel and Jessica Johnston, another Arkansas-based attorney.
Correction: A previous version of this article incorrectly stated that Kathleen Biden was the widow of Hunter Biden's brother, Beau. The Epoch Times regrets this error.